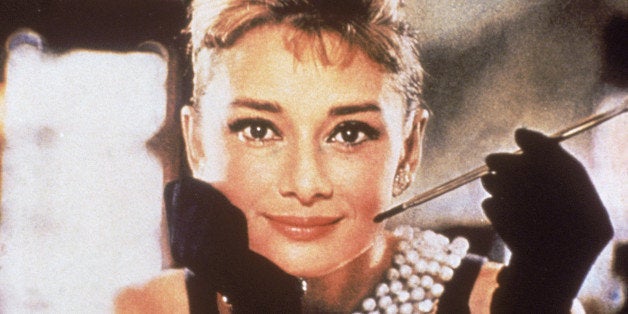 The realization has occurred; the relationship is over. Your mind is clouded with cobwebs from smashed love and a shattered heart, and all you need is advice from someone. Read on and find out what these five fictional characters would say...
Esther Greenwood -- The Bell Jar by Sylvia Plath
Have you ever watched two people fall in love when you are single? Esther did, and explained how it felt in a heart-wrenching way. An intelligent young woman, but very dark, Esther describes pain and loneliness so vividly, you are there with her, sinking into madness as she swims downwards. However, Esther gives herself advice after watching Doreen and Lenny fall for each other.
There must be quite a few things a hot bath won't cure, but I don't know many of them. Whenever I'm sad I'm going to die, or so nervous I can't sleep, or so in love with somebody I won't be seeing for a week, I slump down just so far and then I say: "I'll go take a hot bath."

(Plath, Sylvia, The Bell Jar, pg 19)
Esther is the girl who wrote poems, stories, and fashion blurbs and won herself a fashion magazine contest, landing herself in New York City. For a month, she received jobs and lived a "luxury" life. Or that is how it started, anyways. Everything slowly begins to deteriorate, and over the course of the novel, her coping mechanisms change for the darker, to say to the very least.
Sirius Black -- Harry Potter series by J.K. Rowling
If you are fearful about your future, no need to panic for Sirius Black's attitude towards life will inspire you. Sirius Black is known for doing impulsive acts such as escaping Azkaban, the deadliest prison. He then proceeded to hunt down the man he was thought to have allegedly murdered.
For the sake of this article, we will go back to when Sirius was alive. Although the world accuses him of a crime he did not commit, placing him behind bars to rot, he never gives up on his sanity and strength. Even after being locked away for twelve years, he escapes the cell he is locked inside and lives as freely as possible. While he is free, he always gives Harry advice.
"So you want me to say I'm not going to take part in the defense group," [Harry] muttered finally.

"Me? Certainly not!" said Sirius, looking surprised. "I think it's an excellent idea!"

"You do?" said Harry, his heart lifting.

"Of course I do!" said Sirius. "D'you think your father and I would've lain down and taken orders from an old hag like Umbridge?... Well, better expelled and able to defend yourselves than sitting safely in school without a clue," said Sirius.

(Rowling, J.K., Harry Potter And The Order Of The Phoenix, pg 371)
Howard Roark -- The Fountainhead by Ayn Rand
Meet up with Howard Roark, but do not except empathy. When Roark is talking with Dominique, the woman he absolutely loves, he tells her:
To say 'I love you' one must first know how to say the "I."

(Rand, Ayn, The Fountainhead, pg 376)
Ayn Rand explains the sentence above in a letter. She says you or the, 'I' are independent, and by being independent, you are not in this world for any other person and do not live for anyone else. If you are truly in love, you would expect the other person to seek what makes them happy and not drop everything for the other person. Rand declares this is the only way of creating a relationship of respect. In this sense, you would not fall to pieces after the relationship ended because you would have what makes you happy.
Roark is an independent man who focuses on pursuing his dream of becoming an architect and stops at nothing and listens to no one's criticism. He is a perfect inspiration for focusing on yourself and what you want.
Henry Chinaski -- Post Office by Charles Bukowski
Now you need someone to tell you not to take life so seriously and say who cares what anyone thinks, and so meet up with Henry Chinaski. He may be extreme with his constant drinking, gambling and sex hook-ups, but the man is holding on for something. Regardless of his monotonous job combined with relationship losses, flings and divorces, he continues onwards, never giving up, even though he uses self-destructive outlets.
I didn't contest the divorce, didn't go to court. Joyce gave me the car. She didn't drive. All I had lost was three or four million. But I still had the post office.
I met Betty on the street.
"I saw you with that b**ch a while back. She's not your kind of woman."
"None of them are."

(Bukowski, Charles, Post Office, pg 93)
Holly Golightly -- Breakfast at Tiffany's by Truman Capote
After your grieving period is over, you should take a cab to Holly Golightly's apartment. Now Holly has other interests besides men to distract her on sad days.
You know those days when you've got the mean reds... You're afraid and you sweat like hell, but you don't know what you're afraid of. Except something bad is going to happen, only you don't know what it is. Angst. But what do you do about it? What I've found does the most good is just to get into a taxi and go to Tiffany's. It calms me down right away, the quietness and the proud look of it; nothing very bad could happen to you there, not with those kind men in their nice suits and that lovely smell of silver and alligator wallets.

(Capote, Truman, Breakfast at Tiffany's, page 32)
In the novella, she takes the narrator horseback riding and they steal masks and wear them up the street. One thing about a day with Holly is you are sure to remember that life is about living, not sitting back and watching the days go by.
REAL LIFE. REAL NEWS. REAL VOICES.
Help us tell more of the stories that matter from voices that too often remain unheard.