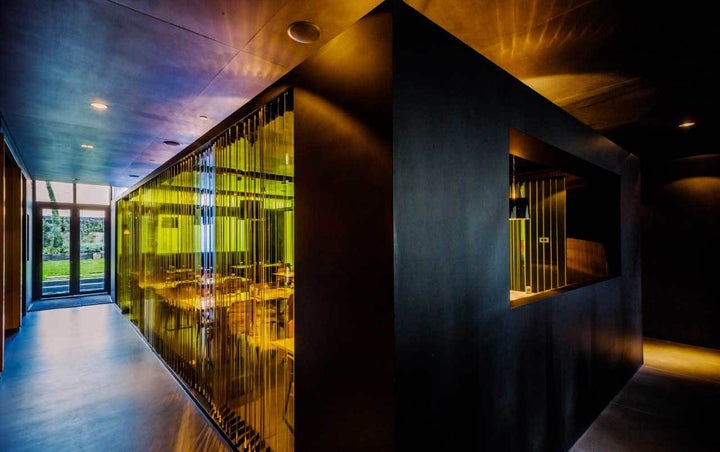 Tourism to the Middle East can never go out of style; afterall, the region is the home of the world's most iconic landmarks, historic sites, and lavish facilities. Safety remains one thing that every visitor thinks of when going to the region, in light of news coverage always focused on the instability and conflict.
However, the region has been striving to achieve the best when it comes to the hospitality its well known for. And for every tourist, the temporary home, also known as the hotel or alternative accommodation, plays a very important role in the experience.
Here is a list of Top 5 Hotels to stay at when you're visiting the Middle East.
The ceilings of this hotel are 60 kilos made of gold, complimented by a chandelier with 600,000 Swarovski crystals hanging over the main staircase. Professional staff, great atmosphere, and a place not to miss.
Luxury meets the comfort of a warm home. Luxpresso described this hotel at best, "Located on Dubai's shoreline, the Royal Mirage enthralls you with three distinct living spaces amidst sprawling courtyards – The Palace, Arabian Court and Residence & Spa. The Palace, with its swimming pools, water sports centre, tennis courts, play centre, restaurants and meeting rooms, is ideal for family vacations and business trips. Residence, on the other hand, prides itself on health and beauty facilities."
"Shangri-La's property here offers three prestigious mini-hotels – The Al Waha with a man-made tunnel that leads to the Sea of Oman – Al Bandar, a mélange of art and culinary experiences – and Al Husn, an exclusive castle that boasts of exotic Arabian décor. It also offers a business centre, meeting rooms, child-care and transport facilities." Luxpresso.
Newly designed and spacious rooms, offering guests a contemporary and luxurious retreat in the center of Amman with a view of the old city and unrivaled levels of hospitality. The Middle Eastern hospitality is found at its best here; from the time you walk in, to interacting with the concierge, to every encounter with staff during your stay. Each room is beautifully decorated with artwork reflecting the rich culture of the region. The hotel is run by Mary Nazzal-Batayneh who has been featured on the cover of Forbes Middle East Magazine.
Smallville Hotel is a unique creation blossoming in the heart of Beirut. One of the region's first concept hotels. Warmth, friendliness, luxury, and creativity meet in this artistic place. We choose it number one for several reasons, starting with the establishment's leadership by Ms Sophia Fakhry, who is conveyed in a fictional character, Sophie — superhero woman who welcomes you to the hotel.
"Hello, It's Sophie's pleasure to have you at the Smallville, an urban design hotel named after Beirut it being a small city where everyone is a super hero in his own way... The Smallvillers are happy you're here and we're all excited to share some secrets with you. Things are never quite what they seem and everything is a magical mystery tour at the Smallville. So let us take you on a little journey of discovery.
In a city renowned for its vibrant contemporary culture as much as its glorious heritage, The Smallville distinguishes itself as an art & lifestyle destination, offering a unique and emotional experience.
Our philosophy is to bring the essence of Beirut's dynamic art and design scene to our guests, connecting them with the exhilarating pulse of the city beyond. Working with local and international design names who share a natural air for crafting an engaging visual narrative, The Smallville promises that each moment of the day has its own inherent value; here, each corner of the hotel inspires a journey of discovery, from the art on the walls to the unique design touches in the rooms and communal spaces."
Related
Popular in the Community