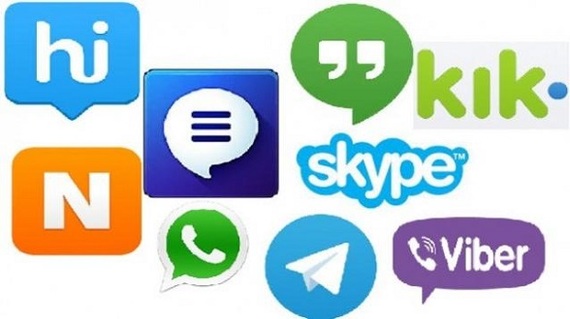 The advent of the age of social media has helped ease a lot of the headache that comes with effective communication. There are a myriad of social media apps, IM apps that can help aid both internal and external communication. These apps have revolutionized communication and the trends are increasingly becoming beneficial for companies and business persons.
Here are a few of such apps that can have tremendous impact on how effectively you communicate as a business.
Hipchat has received various favorable reviews from companies and individuals alike as to how using hipchat has enhanced their communication experience. I personally would recommend hipchat to any business or company because of its ease and the various team communication advantages it presents.
Like many other IM apps Hipchat can accommodate various group chats, so that you can have chat groups for every section of the business and not have to disturb everyone on the general group when one group is being addressed.
Unlike others Hipchat goes a step further so that even the people in a particular group will not be notified when only one person in the group is addressed in the group chat room. For instance Sarah alone will be notified when you send the message "@Sarah, whatsup?" This reduces the nuisance associated with most IM chat apps and also enhances productivity.
Hipchat also makes sure you do not miss important messages when offline, you will receive an e-mail notification of messages that need your attention when you are offline.
It is also much easier to find URL's or Documents and audio files in a chat string by just searching the Files tab or Links tab, which only adds to its appeal.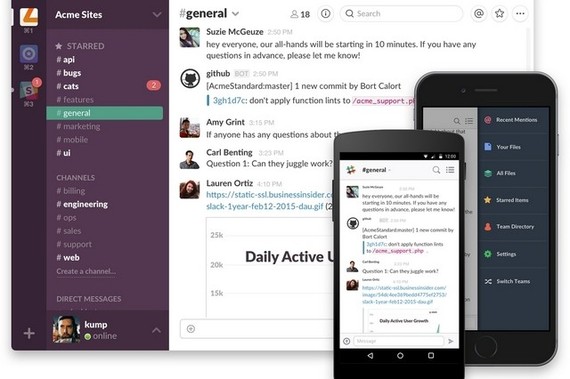 If your business or company is such that you find yourself struggling to sift through email, skype messages and typical phone IM's. If you find that the harder you try at communicating effectively, there are complaints about not being intimated about this vital task or that vital information. Slack solves these problems.
Perhaps the greatest advantage of slack is that Slack communications happen all in one place and can be segmented by creating Channels for various topics. You can for efficiency sake, assign your users to any number of channels you need in order to keep topics visible to the team members you want to see any individual topic.
This way everybody can be focused on achieving their specific goal while still notified of the general goal and the endeavors in other areas of the business. Slack also finds tremendous usefulness in its ability to be integrated with a lot of common web services, like Google drive, Drop box, Google hangout, Go squared etc.
Slack also makes it easy to find a link or resource pasted a while ago and buried six feet deep in thread. All you need do is use the superior filter machines. You can streamline your search to your conversations with one person in the general box and even filter to a particular channel.
Campfire is almost the opposite of Slack in its "openness" to everyone and a person's choice of either of the two should depend really on the kind of business or company that he runs or the kind of transactions he engages in.
Campfire has all the beauty of any other IM chat messaging app but its striking uniqueness is in its password protection for chat rooms and the fact that it can actually be used without an app.
Campfire doesn't require downloading or installing anything, it is as easy as visiting a webpage. You can set up a password protected chat room, invite who you want and do business. All you need is a web browser and internet connection. If you are eager to avoid wrangling with IM clients and services then Campfire is godsent.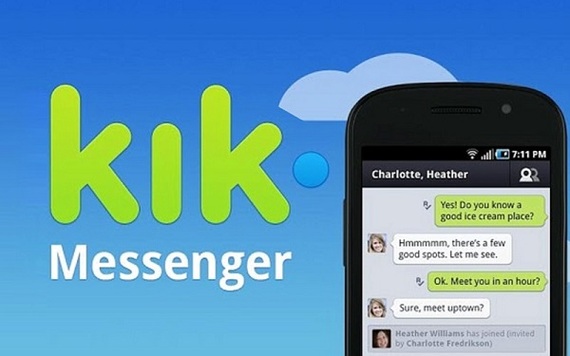 KIK is a remarkable app that is laced with the capability of sending unlimited messages, pictures, video, voice recording and almost any kind of content to recipients around the world. KIK recently introduced a feature which enables you to share previously recorded videos, reported by newsblaze.com, which is novel and increasingly appreciated.
This amazing app boasts compatibility with Android, Windows and iOS devices, which makes it usable on almost any device. It is renowned as the "most versatile app" which gains it a mention in this list. Its KIK for PC also has made it even much more adaptable and useful for business and office use and only adds to its great appeal.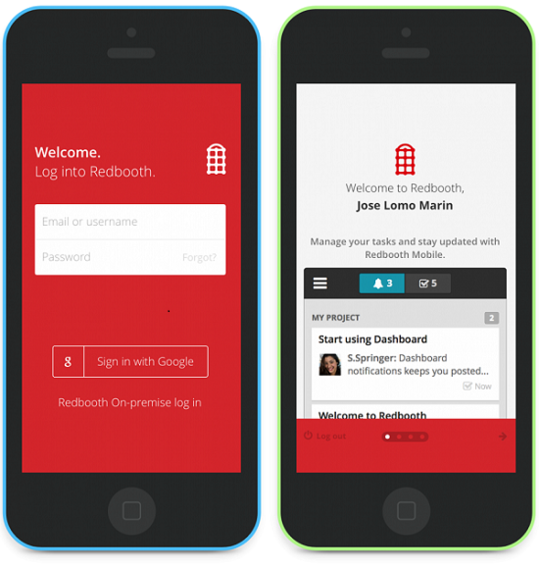 Redbooth is technically a task tracking application, serving as an online project management tool and collaboration platform that offers deep integrated features of enterprise messaging, file sharing, search, in-stream task management, video conferencing and voice, centralized into an intuitive virtual workspace.
This platform makes it simply amazing for companies and businesses to track project progress and percentage of task completion and also enables for productivity and proper planning.
Redbooth however has implemented a built-in chat software that combines being able to assign tasks and using the same window to communicate with members about those tasks. It helps open business communication along the line of assigned tasks, which maximizes productivity among an entire team.
This feature gains it a mention in this list and it's a marvelous addition I must say.
Business can be quite tedious where there are all sorts of messages to be sent and received and acted upon. We even begin to wish our brains had unlimited capacity.
Here's is to great Communication and business growth.
Calling all HuffPost superfans!
Sign up for membership to become a founding member and help shape HuffPost's next chapter