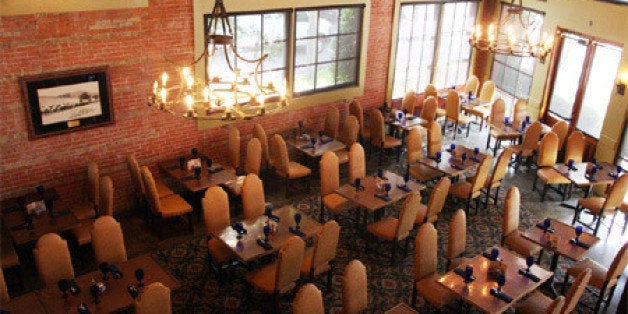 Celebrate Cinco de Mayo in true South-of-the-Border style at one of GAYOT's Top 5 Mexican Restaurants in America. While tacos, tortas, tamales and the like were once seen as a novelty outside the Southwestern United States, authentic Mexican cooking can now be found in kitchens from coast to coast. Check out GAYOT's list to discover fire-roasted Mexican-style corn in Sedona, Oaxacan grasshopper tacos in New York and plenty of other great options for a night out with the familia this May 5.
Topolobampo's refined approach to Mexican cuisine is cutting edge and avoids clichés, and the food from owner-chef Rick Bayless is always exciting. Expect offerings such as wood-roasted Prime rib-eye with classic Oaxacan black mole and pan-seared foie gras.
At Sedona's Elote Cafe, chef Jeff Smedstad serves elegant cuisine inspired by 15 years of travels through Mexico. Unique offerings include smoked pork cheeks served with cascabel chile sauce, corn cake and buttermilk cumin drizzle.
Casual-chic surroundings nicely complement the haute Mexican delights at this New York restaurant. Diners nurse creatively concocted margaritas and dig into dishes such as Veracruz-style paella.
Born in Mexico City, chef Hugo Ortega worked his way through the Houston restaurant scene before opening Hugo's with his restaurateur wife, Tracy Vaught. Housed in a vintage 1925 building, lovingly restored to the original brick walls and stamped-tin ceiling, Hugo's is a dining destination worth seeking out for dishes such as lechón (braised tender suckling pig, crisp skin, habanero salsa and tortillas for rolling).
A fixture in Albuquerque since 1963, Mary & Tito's Cafe has built a fierce fan base of loyal locals and visiting gourmands thanks to its home-style Mexican and Southwestern fare. The exemplary red chile smothers just about everything here from eggs to tamales to the fresh-tasting chile rellenos.