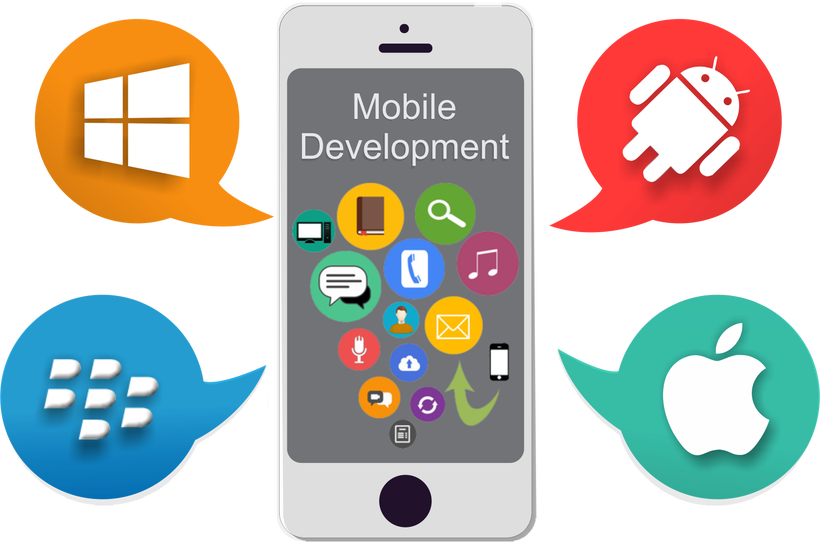 We have once again peered into heaps of publically available data to identify top mobile apps development companies in the greater Los Angeles area for this year -- that view technology innovation and service excellence as a strategic imperative. This research is part of our broader look at the top app developers overall.
No.1: VezTek USA
Founded in 2007, VezTek USA occupies the first spot in our ranking for its top ratings with most US business rating organizations, and for the size of its portfolio - among other factors. These guys appear with flying colors on Better Business Bureau, Business Consumer Alliance, and National Business Aviation Association to name a few.
Their main focus areas include mobile apps development and related service for tech startups and brands. We were impressed by the fact that the firm employs subject matter experts for each of the industry solutions it offers. For example, they actually have a pilot onboard advising the team that creates applications for the general aviation & FBO industry. This example says a lot about their approach to user experience.
VezTek boasts the largest portfolio in class. Few of their recent projects including PinMate, InHive, Barfly, 911Buddy and Urgent Call were found intriguing by our researchers.
Since its inception in 2012 Sidebench has added many national brands to their client-list. Their main focus areas of service include mobile apps, custom business applications, and responsive web designing. Their team size appears to fluctuate between 10 and 50 employees; which is not uncommon for the firms in their industry.
Sidebench charges between $150 and $199 per hour which is higher than most other firms we reviewed in this research. Some of their prominent clients include Pabst Blue Ribbon, Inland Empire Health Plan, Reefer and a list of other famous brands from all over the US. With MBE certification and quite active presence on social media platforms Sidebench is indisputably a good pick for clients seeking for their app idea a development partner in Los Angeles.
WeezLab is among the top 3 companies on our list. Their core competency is in the areas of web and mobile application development. Their clients appear to admire the firm for its delivery of service at the intersection of competitive price, diverse experience, and a reasonable delivery time.
A consistent growth of this firm since opening doors in 2011 is quite amazing. WeezLab has successfully developed mobile applications for a diverse range of platforms; GreenGrab, Scorebig, Syncplicity and many others great apps stand out in their portfolio.
The firm's 10 to 30 strong team is comprised of a mix of app developers, designers, testers, business investigators, and project management experts. Another great thing about WeezLab is that they are not just coders; they also encourage their clients to strategize their projects.
No.4: ISBX
Since 2009, ISBX has been serving as a general IT services provider for B2B market. The firm's portfolio of a diverse range of services include mobile apps development, web development, Search Engine Optimization (SEO), and Business Process Outsourcing (BPO). Their core technology expertise lie in iphone, and Android development.
ISBX - the occupant of the fourth place in our rating - self-reports more than 150 employees, and a offers a competitive hourly rate of $50 to $90. Some of their recent work that caught the attention of our researchers include Cars 4 Causes, USC Internal Medicine Residency Program, and Linc energy. Though we did not find any industry affiliations for ISBX; they appear to be enjoying a good repute on popular social media platforms.
No.5: Creative27
Founded in 2006, Creative27 claims the 5th position in our ranking of the Top 5 Mobile Apps Development Firms in Los Angeles. The firm enjoys a good fan following on almost every social media platform. Creative27 has helped hundreds of businesses with mobility adaptation - and showcases a decent sized portfolio on its website; featuring apps such as Stashimi iOS Mobile App and District27 Android Mobile App to name a few. The firm serves its clients in focused technology areas of 2D / 3D game development and Mobile Apps Development. While we couldn't find their hourly rates anywhere; some client reviewes do indicate that Creative27 offers competitive prices. Creative27 appears to have built a positive reputation and must be on the checklist of anyone looking to gain mobility footing.
Calling all HuffPost superfans!
Sign up for membership to become a founding member and help shape HuffPost's next chapter
This post was published on the now-closed HuffPost Contributor platform. Contributors control their own work and posted freely to our site. If you need to flag this entry as abusive,
send us an email
.