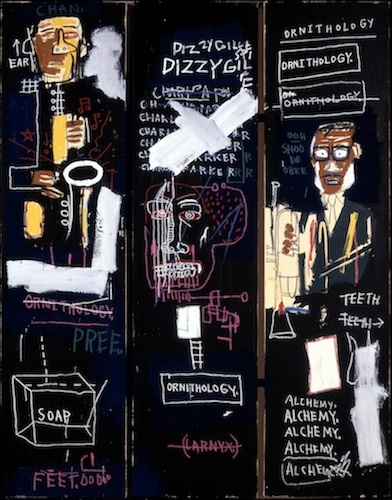 American artists go to Paris, while Tokyo celebrates one of its own. Here's our list of the five most exciting contemporary art exhibitions opening at museums around the world during the first half of this year.
Celeste Sunderland, January 20, 2015
One of this year's most anticipated art world events is the opening of the Whitney Museum's new Renzo Piano-designed building, set for May 1. Making use of over 60,000 square feet of indoor and outdoor space, the inaugural exhibition will present the most comprehensive display of the museum's unsurpassed collection of American art, ever. Following a three-year in depth analysis of the museum's vast trove, much of which has never been seen by the public, the opening exhibition will feature rediscovered works alongside treasured pieces from the archive, offering new perspectives on more than a century of American art.
Following its debut at the Stedelijk Museum in Amsterdam, this major retrospective of one of the most influential painters working today arrives at the Tate, showcasing a great expanse of the South African-born artist's work. Featuring more than 100 pieces, the show charts Dumas' career from her early collage paintings, to portraits of celebrities like Amy Winehouse, and disturbing figurative works like "The Painter" (1996) - pieces which brought her renown and ultimately made her the highest selling female artist (The Teacher sold for $3.3 million in 2005). The artist's first major retrospective in Europe, "The Image As Burden," explores themes of love, death, and sexuality with intense, psychological works, which frequently reference pop culture as well as major world events.
American masterworks take flight for Paris this spring when selections from the Museum of Modern Art in San Francisco and the Doris and Donald Fisher Collection - one of the most important private troves of modern and contemporary art in the world - set up at the Grand Palais. Iconic pieces by Chuck Close, Dan Flavin, Donald Judd, Ellsworth Kelly, Roy Lichtenstein, Agnes Martin, and Andy Warhol are some of the highlights of the show, which will include 50 paintings and sculptures by 14 preeminent American artists. The artworks venture abroad while SFMOMA remains closed for construction, offering a French audience an opportunity to view this distinctly American body of work in anticipation of the San Francisco museum's grand reopening in 2016.
With American and European audiences enjoying major museum exhibitions devoted to Basquiat for decades, it's surprising that a retrospective opening in February at the Art Gallery of Ontario will be the first of its kind to be staged in Canada. But that just makes the Toronto show even more of an art calendar highlight this season. Curated by Austrian art historian Dieter Buchhart, the retrospective features more than 100 of the groundbreaking New York artist's large-scale paintings and drawings. Individually and collectively, works like "Irony of a Negro Policeman" (1981) and "A Panel of Experts" (1982) offer a powerful portrayal of Basquiat's provocative, confrontational style, while relaying an expressive narrative of the social, racial, and artistic climate that infused 1980s New York.
The Los Angeles art gallery Blum & Poe hosted Kishio Suga's first North American solo exhibition in 2012, arousing an interest in the 70-year-old Japanese artist among Western audiences. A leading figure of Mono-ha (School of Things), a group of artists who came to prominence in the 1960s with their combinations of natural and industrial elements, Suga's serene installations explore the relationships between rock, plastic, metal, concrete, and wood, as well as space, weight, and gravity. Some of these works will be recreated for the new exhibition in Tokyo. Spanning the Museum of Contemporary Art's wide rooms, they loom alongside notes and videos that explain the artist's methods. For those who can't make it to Japan, Blum & Poe New York is presenting a survey of Suga's work through February 21, 2015.
Sign up for our weekly newsletter to get the best of ARTPHAIRE delivered straight to your inbox!
--Celeste Sunderland has lived in New York, Berlin, Paris and the San Francisco Bay Area. A graduate of The University of Rhode Island's Journalism School, she spent nearly a decade working in digital media production, and has been writing professionally for print and online publications for over fifteen years. In addition to writing for ARTPHAIRE, Celeste has her own blog Tidepooler.com, Inspired by a photograph by the German photographer Olaf Otto Becker.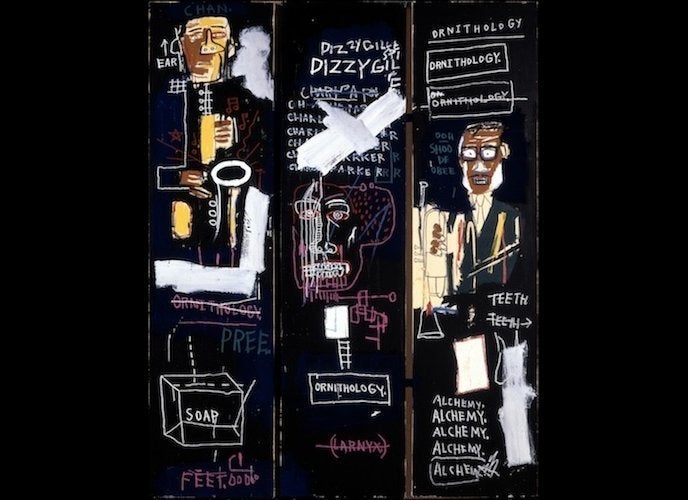 Top 5 Most Anticipated Exhibitions this Season
Related
Popular in the Community