India, as a whole, boasts of some of the finest and diverse sources of forest habitat, harbouring an incredible variety of flora and fauna. Having said that, there Is no other state which offers visitors chances to explore and get up close to nature as vividly as in these top wildlife destinations that are found only in Central India.
Bandhavgarh National Park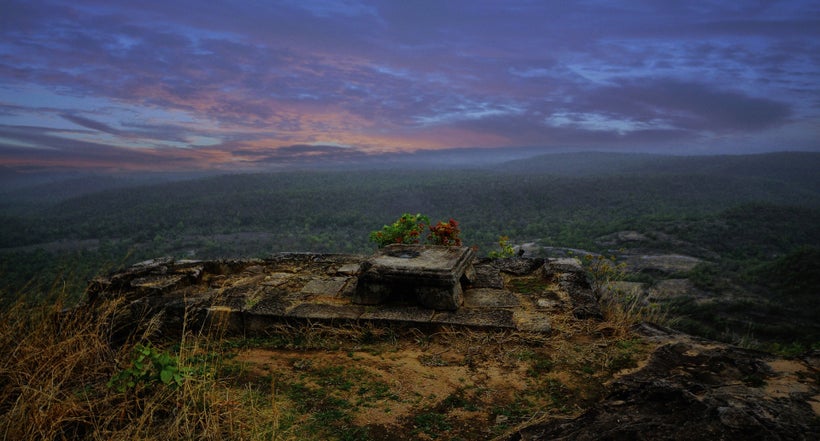 The topography of Bandhavgarh National Park, which mainly comprises of mixed vegetation, makes it the ideal abode to sight tigers, leopards and some other rare species which are difficult to spot elsewhere.
The nearest airport is Jabalpur (164 km), while the nearest rail head is Umaria (35 km), from where buses and taxis regularly ply to the park. The best months to view wildlife at Bandhavgarh are from February to June.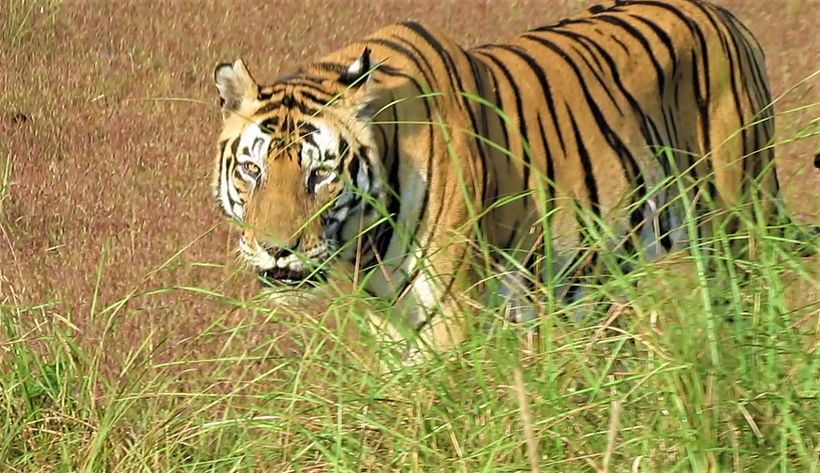 Covering an area of approximately 940 square kilometres, Kanha National Park owes its popularity to view the tigers and the barasingha antelopes in their natural habitat. Other animals found here include wild dogs, sloth bear, black buck and a wide range of bird species. This is also one of my favorite parks in India for tiger sightings.
Regular flights and trains connect the city of Jabalpur, from where the park can be accessed by bus or taxi. Kanha lies around 250 km from Jabalpur and takes around four hours to reach. Best months to visit the park are from November to June.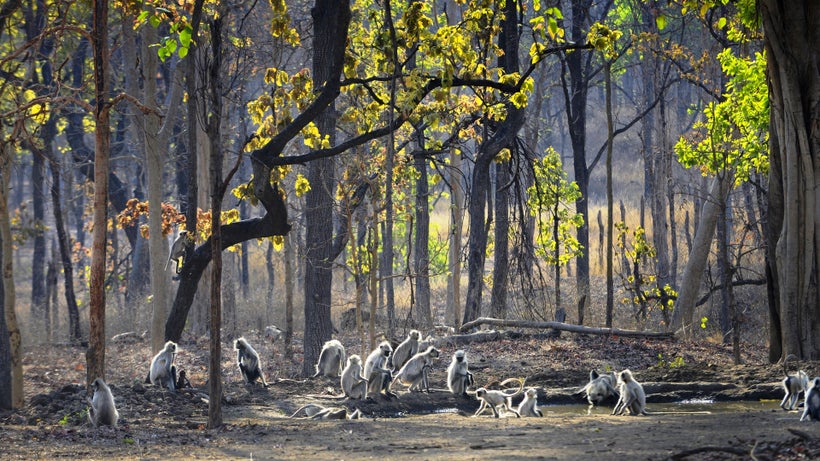 The Pench National Park covers an area of 293 square kilometres and is located in the Seoni district of Madhya Pradesh. The park is home to a sizable tiger population along with leopards,jungle cats,sloth bear and striped hyena. Nearly 300 species of birds have been spotted in this park.
The nearest airport is Sonegaon, which lies 132 km (3 hours) from Pench, while the nearest railway station happens to be Seoni which is 30 km away. However, Nagpur railway station,120 km away, enjoys better connectivity and is preferred by visitors. Regular bus service from all the major cities of the state also go to Pench. The park is open from November to June.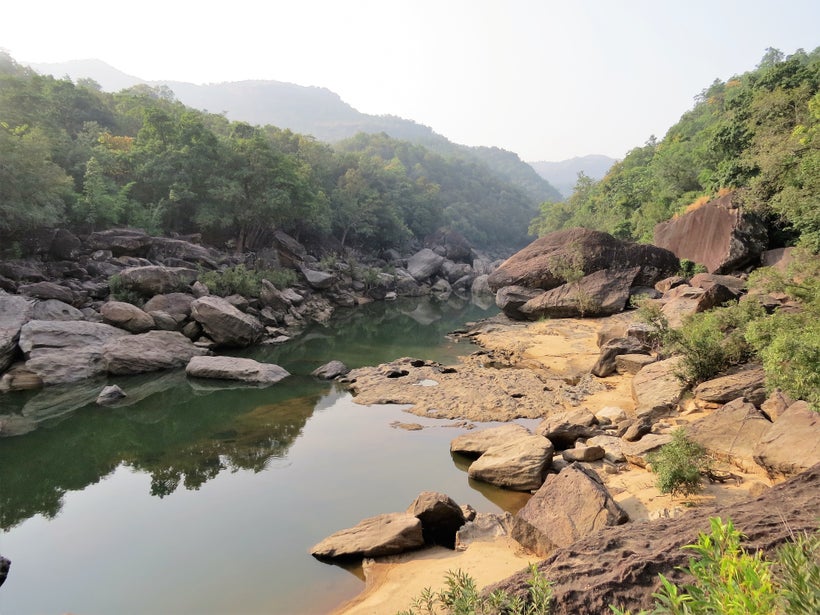 Sprawling over an area of 524 square kilometres, Satpura National Park is renowned for some exceptional sightings of the Indian bison and crocodiles. Leopards, Slot bear and deer are spotted from time to time as are a large number of birds. The high point of a visit to Satpura is the lovely walking safari in the park conducted by Denwa backwater escape.
Satpura can be reached both from Jabalpur airport (260 km) as well as from Bhopal airport (220km). The nearest popular railhead is Hoshangabad, which is about 45 km away from the park. The park remains open from October to June.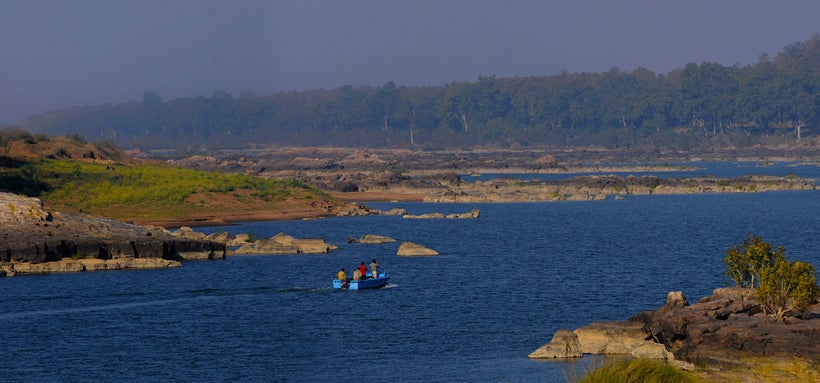 Established in 1981, the forests of Panna National Park, spread over an area of 542 square kilometres, were at one time a very popular hunting preserves for the state's royalty. Apart from the tiger, the park has a good number of leopards and elephants too. The diverse habitat sustains a good number of bird varieties, with some endemic species as well.
The nearest airport is Khajuraho, which in itself is a great tourist hot spot, located just 25 km away from Panna, as is the Khajuraho railway station at a distance of 30 km. Best time to visit Panna is from February to March, though the park remains open through November to June.
In our endeavor to explore all of these exotic parks of Central India, we have visited 4 out of this list but yet to see the forests of Panna.
The Indian subcontinent is endowed with some priceless landscape and geographical divisions, which sustain numerous wildlife sanctuaries and national parks. This valiant effort has enabled the government to preserve the rich wild heritage of many endangered species, by protecting them in their own environment. Many firms like Pugdundee play an important role in wildlife conservation, local employment and safeguarding our flora and fauna.
REAL LIFE. REAL NEWS. REAL VOICES.
Help us tell more of the stories that matter from voices that too often remain unheard.
This post was published on the now-closed HuffPost Contributor platform. Contributors control their own work and posted freely to our site. If you need to flag this entry as abusive,
send us an email
.