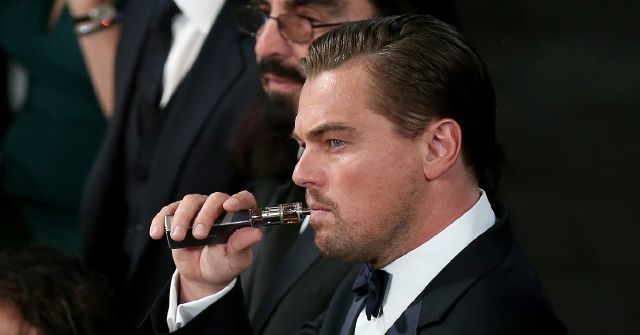 With approximately 25% of the US permitting recreational marijuana use beginning in 2017, you're starting to see all type of users, proudly crawling out of the woodwork. No more are the days of being stereotyped as a rasta loving hippie, but steadily the stigma is being broken down and we're coming to realize what we already knew.....everyone, from every walk of life uses cannabis.
Devices, such as these new high tech, sleek vaporizers are helping to pave the ways, I mean who wouldn't want a cell phone design inspired high tech gadget that gets you high. These new devices are super high tech, sleek and discreet.
2016 was the year of the portable vaporizer wars, with technology being innovated faster than manufacturers can keep up. So with all the new vaporizers hitting the market in 2017 which do you buy.
Here are my picks for top 5 best portable vaporizers hitting the market in 2017:
#1. DaVinci IQ Vaporizer: It's been almost 3 years since the DaVinci Ascent Vaporizer took portable vaporizer industry by surprise. now 2017, The DaVinci IQ from the vaping experience to design the DaVinci IQ Vaporizer earns the best marks, at #1 the IQ is hands down best next-generation portable vaporizer. If you own a Mac or iPhone you will love the IQ, they look like they came from the same design family - in almost Steve Jobs'esk fashion. From the sleek, app enabled user interface, to the brushed aluminum body, all the way down to the zirconia ceramic vapor path; it's more than tool, it's a design and manufacturing masterpiece. DaVinci IQ Vaporizer is is expecting to release a app firm-ware version in mid-2017, it will allow you to sync your smoking habits, auto configure operating systems for updates, find retail locations and more...
Availability: Available Now!
#2. PAX 3 Vaporizer: PAX Labs (maker of the "PAX Vaporizer) tops the charts again with their new PAX 3 Vaporizer. They take the cake for a small, well designed form factor vaporizer. With the addition of a concentrate tank, this is a multifunctional device. There is also an app in development, but the functionality has yet to be seen. However, if you have a PAX 2 Vaporizer, I'd wait for the next release.
Availability: Available Now!
#3. G Pen Elite Vaporizer: Grenco Science, Maker of the G-Pen Vaporizer made our top 5 list with their new G Pen Elite Vaporizer. This new pen like Vaporizer is a great entry level product for those new to the game. A long time player in the concentrate arena, producing an herb vaporizer is a new step for this player. With a stainless steel bowl, plastic housing and multiple temperature settings, it's a contender at the $169.95 price point.
Availability: Available Now!
#4. Puffco Plus Vaporizer: Puffco Vaporizer has finally solved the long standing complaint of concentrate tasting like cathol wire by embedding their heating coil within the actual heating chamber, although reporting and reviews still has signs of minor clogging it can be overlooked with the entry level price. Meant only for the serious concentrate user, at $99, it's worth the investment.
Availability: Available Now!
#5. Firefly 2 Vaporizer: The Firefly 2 Vaporizer, Made by Firefly Vaporizer comes in at 5th place. With it new Firefly 2 Vaporizer is 33% smaller than the first Firefly, this on-demand vaporizer is great for those that like to fly solo. With their touted convection heating element, it allows the user to easily vaporize small loads without wastage. To gain full functionality of this Vaporizer, you must use the app, which is a slight downside. However, the hits are clean at a cool $329.95 price tag.
Availability: Available Now!
Sources: Vapeworld, VapeNation, PAX Vaporizer, Davinci Vaporizer, FireFly Vaporizer, G Pen Vaporizer, Puffco Plus Vaporizer
Follow Matthew Bird on Huffington Post to stay up to date on the United Nations SDGs (Sustainable Development Goals), Public-Private Partnerships and social businesses initiatives that impact growth in our economy with sustainability goodness. Matthew Bird is the Acting-Director of Public Relations of the United Nations SDGs Media Zone. Matthew Bird is also the Founder the CEO at 1-800-PublicRelations "1800pr".
Related
Popular in the Community