Baby Boomers, what is your money doing right now?
Do you know how much you owe on your credit cards?
And how does your budget look?
OK, it's time to get a handle on your personal finances.
Sounds good but you don't have the time, expertise or the finances to buy an elaborate planning program to control how much money you have or where it's going.
What if you could find some expert yet easy to use programs on line that do all of the work for you (almost all) organizing and categorizing your savings, spending and bill paying?
What if they were absolutely free?
I bet you would say, "Jay, you are a genius."
Well, today is your lucky "financial planning" day.
Below are what I think are five of the top financial planning websites/programs available today on the internet and the best part is that they are all free.
Now, there will be no reason for not knowing what every penny you own is doing.
If you have read any of my blogs in the past, you know that all great financial wizards (multi-billionaires) get that way by sharing the same three attributes when it comes to how they treat their money:
1. They start small
2. They think big
3. They watch every last cent
Today, Baby Boomers, we need to start getting a handle on our finances.
Today, we will start small, think big and account for our every last penny.
Today, we start down the road to becoming billionaires.
Once you start, I promise, you will begin to make personal financial decisions you feel really, really good about.
Mint.com is probably the most highly-regarded and most popular online personal finance software.
There are over 10 million users already.
They are highly endorsed and are a Money Magazine Top pick as well award winners from Kiplinger's and CNN Money.
Mint is targeted toward people who are just starting to get a grip on their finances.
1. Quick and secure sign up. Mint permits you to register all of your bank and savings accounts, credit cards and investment accounts in one place. You can securely track and monitor all of your transactions. They use 128-bit SSL encryption -- the same
security that banks use -- and all data is protected and validated by VeriSign and TRUSTe. Plus, since the Mint platform is read-only, no money can be moved in or out of any accounts.
2. Mint automatically organizes your spending into categories like rent, gas, clothing, entertainment and visually explains where your money goes in easy-to-understand charts. There are a multitude of planning applications that help you create personal budgets, weekly spending reports and set easy to follow financial goals.
3. Mint offers professional advice, automatic reminders and even encourages you with ways to stick to your budget with simple click-through steps. You control what you want to accomplish with your financial plan. You track your progress with email and mobile alerts, bill reminders, and more.
4. Mint can also save you money by notifying you of spending irregularities, hidden, late and overdraft fees, and credit card rate changes.
This software uses a different technology platform to track and disseminate your financial information. at work.
1. MoneyStream detects your bills. MoneyStream connects securely to your accounts and their "Smart Technology" analyzes your spending history and finds any repeating payments. Again, setup is easy and secure. All you enter is your online account credentials.
2. All of your info is organized onto a calendar.
3. Moneystream helps you see a picture of your money in advance by updating the amounts and due date of upcoming bills so you can easily see your income and bills for the month to see how much extra money you have.
4. MoneyStream alerts you of anything unusual.
5. The program charts past spending and future cash flow.
If you are worried about security, Moneystream uses 256-bit level encryption.
Buxfer manages expenses and group finances in a similar fashion to Moneystream and Mint with a stylish and easy to use interface.
There are a few things that set Buxfer apart. One is the ability to sign in using an existing Google, Yahoo or Facebook account.
You also have the ability to text transactions to your account. That is handy if you are an on-the go type of person.
Buxfer also allows you to import transactions and information from other software like Quicken, Excel or MS Money if you already have your finances set up in those formats.
This feature helps you save time and effort to move information from your existing online financial software to Buxfer.
Like the previous platforms, moneyStrands gives you the ability to import your credit cards, bank accounts, and personal or business loans online into one location.
moneyStrands seems to be a little more comprehensive in it's calendar and current snapshot looks at your finances than the other web apps.
It is always a matter of personal preference and some people will find this site easier to use and more in depth in the ways you can look at your finances.
But, moneyStrands seems less focused in it's ability to help you budget and forecast with your finances.
It's great at giving you a current view of your finances and spending, but it doesn't have enough detailed analysis to help you create long term budgets.
This web app is more focused on the investing side of personal finance including retirement, asset allocation, and taxes.
So, if you already have some money working for your future then this site can be very helpful with your planning.
Personal Capital is targeting aspiring financially stable people whose net worth is from $100,000 to $2 million in liquid assets.
Personal Capital has a ton of great of features like:
401(k) Fee Analyzer - This feature tells you how much your retirement plan is costing you in fees, transaction charges and maintenance.
Investment Checkup - This tool analyzes your investments and makes recommendations to your portfolio make up. By determining your risk profile, Personal Capital will recommend an asset allocation that's right for you.
Asset Allocation Target - Analyzes major equity categories.
Fund Costs - Reviews and highlights your fund expenses.
Right now I have two recommendations for you:
1. If you are not utilizing any personal financial programs to track and analyze your fiscal behaviors then you need to start using one today.
2. If you find one of the suggestions I made above to your liking then use it... don't wait.
If none of these sites seem intuitive to you, then please spend some quality time searching the Internet for one that does.
Finding the best (free) online personal financial software for you may take a little time, but, in the end it pays for itself immensely in the amount of time and money you will save in the long run.
I cannot identify the best option for you.
My suggestions above are based on multiple reviews from noted and respected financial institutions but remember that "best" is a relative term, meaning different things to different people.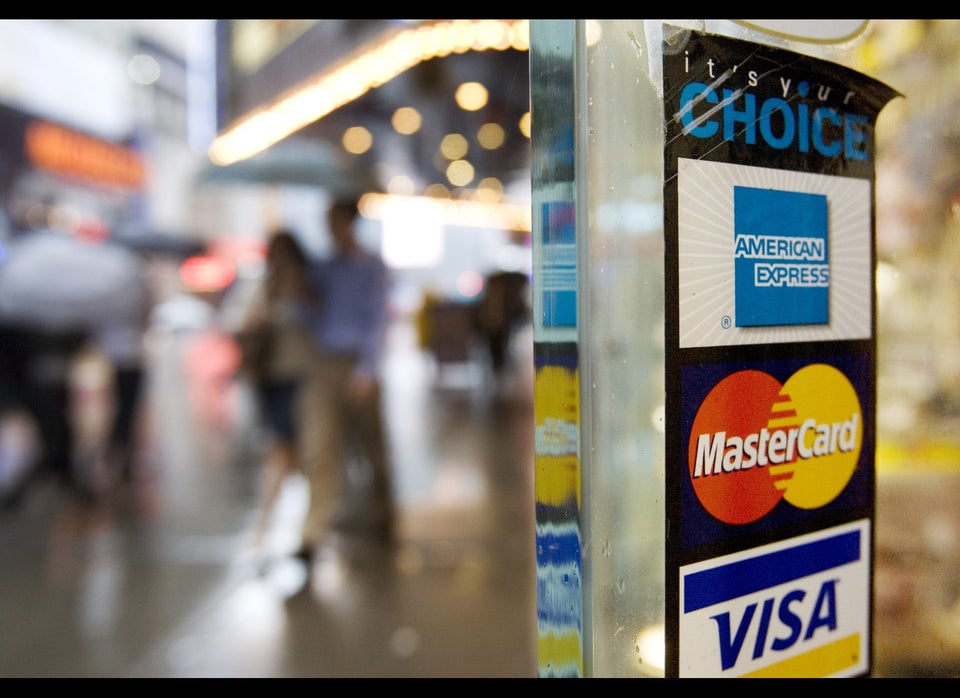 Top 8 Financial Worries Of Americans
Related