No matter if you are pregnant with twins because of fertility treatments or good 'ol Mother Nature, you're in for the ride of your life. As the bestselling author of "What To Do When You're Having Two" and the founder of Twiniversity I get asked on a daily basis for my best tips and tricks when pregnant with a duo. So get ready, 'cause here they come.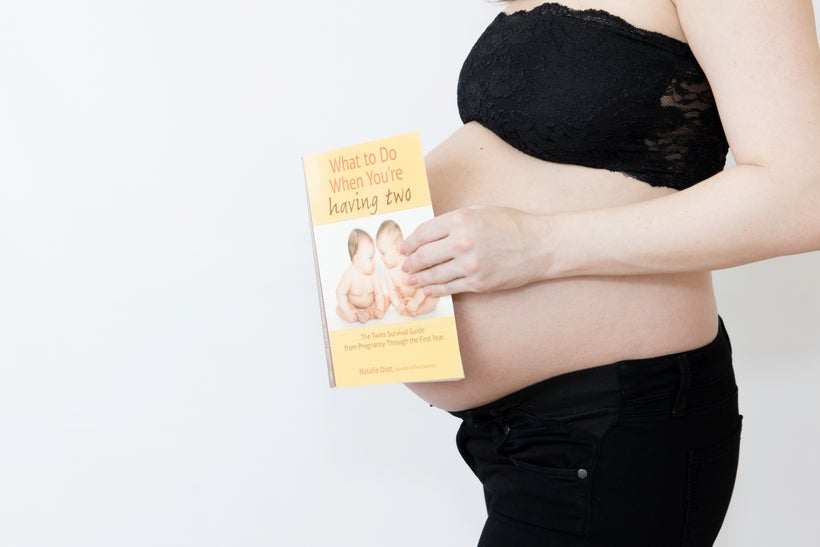 1. Don't Compare! If you are pregnant at the same time as someone else in your family or even someone in your office, don't compare your pregnancy to theirs. If they are having a singleton, this is even more important. If you start thinking "I felt my babies move, why didn't she?" or "Why does she have a doctors appointment this week and I don't?" you'll start to drive yourself bonkers. EVERY pregnancy is different, especially a twin and a singleton pregnancy. Just cut any fellow preggos out of your life and you'll be happier. Just kidding of course, but seriously, don't compare yourself to them.
2. Be Prepared! Yeah, it's not just for Girl Scouts, it's for pregnant mama's too! By week 30 of your pregnancy you should have the bulk of your nursery put together, or at least purchased, and the twins room should be painted. Many mama's take a turn at 30 weeks and become a bit more uncomfortable because the babies and you are growing at a rapid pace. If you are a DIY'er, you defiantly want have it all done by then. So don't delay!
3. Shop Around! Baby gear, especially double strollers, is not a "one size fits all" situation. There are SO many factors to take into consideration when buying one, and the fact that this is one of your biggest ticket items, is not a decision that should be made lightly. Start off slow, like with a Baby Trend Double Snap n' Go and then graduate to your forever stroller once you get the hang of having your duo and you'll know a bit more about what you'd like.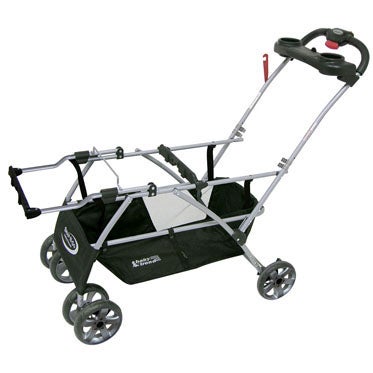 4. Have some class! Get educated on your upcoming bundles of joy. Take a twin specific parenting class like ours in person or even online (or even find something more local through your local twins club) but don't try to take a class made for singletons or you'll just get comments like "Oh my goodness, you're having twins? I don't know how you are going to do it?" from all the other parents there.
5. Speaking of crazy comments. Have you already experienced some? Don't you love how folks will say "Did you use IVF?" or "Are you planning to breastfeed?" have your responses ready to go, because if the crazy remarks having started coming, they will any day now. (P.S. My favorite to "Did you use IVF?" was "Why, are you having fertility issues?")
Never forget that being pregnant with twins isn't always as amazing as actually parenting twins. Sometimes we experience many of the "joys" of pregnancy sooner then later like swelling, joint pain and reflux. It's all well worth it for the bundles of joy that you'll hatch at the end. I promise. Just drink your water, eat as often as you can and REST! Rest like it's your part time job! This is your chance to take it easy because it will be game time and while you'll still rest, you may just have to do it with a baby (or two) in your arms.
Good luck and don't forget for even more great tips to visit me over at Twiniversity.
REAL LIFE. REAL NEWS. REAL VOICES.
Help us tell more of the stories that matter from voices that too often remain unheard.
This post was published on the now-closed HuffPost Contributor platform. Contributors control their own work and posted freely to our site. If you need to flag this entry as abusive,
send us an email
.