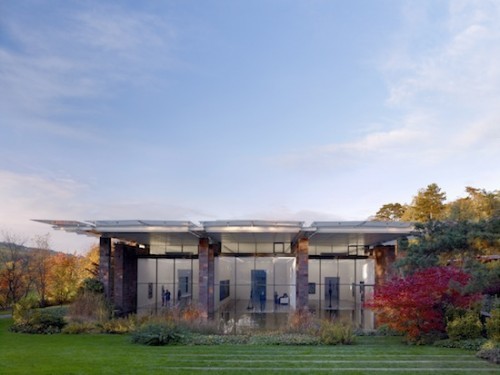 In the past decade, an increasing amount of contemporary art collectors have established - and in some cases, even built -- museums to house their private collections.
Whether these buildings are meant to cement their legacies, increase their exposure or increase tax breaks, they still have the same effect -- allowing the general public to see contemporary art that would otherwise be held in storage units and private homes.
The tradition of establishing public institutions for private art collections isn't a new one. Venerable institutions from the Barnes Museum in Philadelphia to the Frick Collection in New York all started as private collector museums. It's also international. Collectors from Budi Tek, the founder of the Yuz Museum in Shanghai, with whom we spoke with last month, to Carlos Slim, the Mexican entrepreneur, have all established private collector museums in the past few years. Below, we round up five you should see whenever you get the chance to visit the cities where they are located.
An art dealer for over fifty years, Ernst Beyeler, along with his wife Hilda, was an avid collector of art until they both passed away in the early aughts. As a couple, their tastes ranged from modern and contemporary masterpieces by the likes of Pablo Picasso, Louise Bourgeois, Andy Warhol, Francis Bacon, Roy Lichtenstein and Wolfgang Tillmans to more ancient sculptures from the African and Oceanic regions. In 1997, they hired architect Renzo Piano to build a structure to house their collection of hundreds of works for view by the public on the Villa Berower estate in a suburb of Basel. Since, the collection has become a necessary part of the itinerary for anyone visiting the international art fair Art Basel every June. It is currently housing "The Image as Burden," an exhibition of works by South African painter Marlene Dumas staged in collaboration with the Stedelijk Museum Amsterdam and the Tate Modern London.
The museum is open 365 days to the public.
First opened in 2008, the Boros Collection was founded by Christian and Karen Boros, whose collections includes over 700 works by 80 artists made from the early 1990s to the present. It is housed in a former air raid shelter in Berlin built in 1942 by the Nazi architect Karl Bonatz, under the direction of Albert Speer. In subsequent years the building was used as a Red Army P.O.W camp, a warehouse for fruit imported from Cuba and a nightclub. The unconventional setting is strangely suitable for displaying large-scale contemporary art works that might not find room or purpose in a traditional museum, such as an installation by Tomás Saraceno that is strung up along the space like a gigantic spider web. Rotating every four years, the current exhibition, which has been up since 2012, includes site-specific works by Klara Lidén, astronomical pictures by Thomas Ruff and a fragment of a full-scale reproduction of the Statue of Liberty that Dahn Vō made in China.
Access is restricted to twelve guests at a time, but the public can make a reservation by visiting the collection's website.
Founded by Eugenio López Alonso, the heir to the Jumex juice fortune, with the help of the independent curator Patricia Martín, the Colección Jumex is estimated to be the largest private collection of contemporary art in Latin America. It consists of an estimated 2,400 works, with a strong focus on Latin American contemporary artists such as Gabriel Orozco, Miguel Calderón and Carlos Amorales. Formerly held in 15,000-square-foot space on the industrial grounds of the Jumex juice factory in the outskirts of Mexico City, the collection opened its own museum in 2013. Designed by David Chipperfield Architects, the 45,000-square-foot building is located in the same plaza as the Museo Soumaya, another private collector museum founded by Carlos Slim. Since opening, the museum has housed an impressive mix of exhibitions by artists ranging from Alexander Calder to Dahn Vō and Kiki Smith. Currently, it is housing We Must Become Idealists or Die, an exhibition of works by the German artist and activist Gustav Metzger.
It is open to the general public with free admissions on Fridays.
Located just down the road from his personal estate, publishing magnate Peter Brant's Brant Foundation Art Study Center is located in a converted stone barn built in 1902. It rests alongside his private polo field. Originally making his fortune with paper mills, Brant is also the owner of some of the art world's most iconic publications -- Andy Warhol's magazine Interview among them. It therefore makes sense that his private contemporary art collection is exemplary even in a crowded field of exemplary collections, and that the Brant Foundation Art Study Center mounts museum-quality exhibitions. Since opening in 2009, these have included solo exhibitions by Karen Kilimnik, Urs Fischer, Josh Smith and David Altmejd. Currently showing "Rob Pruitt 50th Birthday Bash," a retrospective that celebrates both Pruitt's career and his milestone birthday.
Founded in 1964 in New York City shortly after founders Donald and Mera Rubell were married, the Rubell Family Collection is now one of the largest in the world, and includes works by icons such as Jean-Michel Basquiat, Keith Haring, Damien Hirst, Jeff Koons, Cindy Sherman, Kara Walker and Andy Warhol. Since 1993, it has been housed in a 45,000-square-foot building in Miami that was formerly used as a confiscated goods facility by the Drug Enforcement Agency (DEA). Every year since, the foundation has staged a thematic exhibition culled from the collection, and mounted with an accompanying catalogue. In 2014, to celebrate their 50th anniversary of collecting together, Donald and Mera Rubell mounted "To Have and To Hold," a chronological overview of their acquisitions made since the late 1970s. Along with the larger exhibition, the foundation also staged six commissioned solo exhibitions by Will Boone, Aaron Curry, Lucy Dodd, Mark Flood, David Ostrowski and Kaari Upson.
The museum, which is closed in August, will re-open for guided tours in September. Reservations can be made by calling +1 (305) 573-6090 or emailing info@rfc.museum.
Brienne Walsh is an ARTPHAIRE contributor, as well as a freelance writer who contributes to Art in America, Interview Magazine, The Huffington Post, Glo, NY Mag, The New York Times and the NY Daily News, among other publications.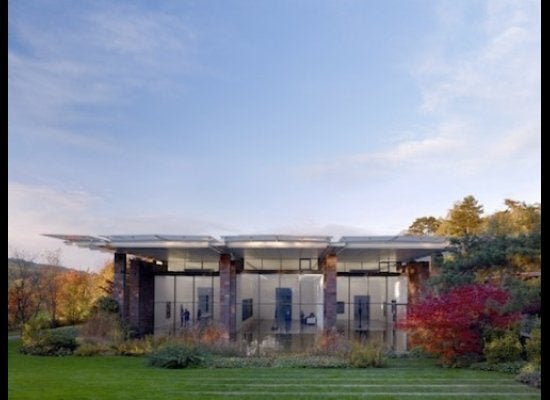 Top 5 Private Collector Museums to Visit
Related
Popular in the Community