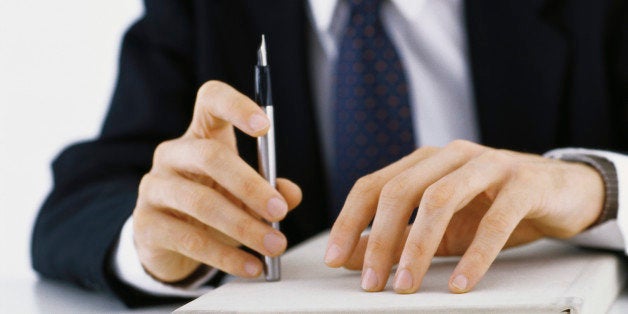 5. You curse repeatedly during the initial consultation.
Divorce law is already tense and difficult enough. Lawyers must manage their cases as well as their clients' emotions. But it is not what we are good at or what we want to do, so if from the first instance, our potential client cannot remain somewhat calm and refrain from vulgarity or swearing, your lawyer may choose not to get involved.
4. You tell the lawyer that you don't care about the money, all you want is for your spouse to suffer.
Good family law attorneys will absolutely not buy into this. This is a danger sign to them and it alerts them that their potential client may be irrational. The divorce process alone usually causes enough suffering without someone who is bent on inflicting more pain via the process. Part of a family law attorney's job is to help the client move beyond the anger and reach a resolution with the other side, despite how much they may hate them at the beginning of the process. Resolution is difficult when there is so much anger and the more anger, the harder the case will be and the more likelihood that the client and lawyer will disagree (for instance when a lawyer suggests a settlement and the client responds "not until my spouse has sufficiently suffered by going through a full-blown trial").
3. The lawyer has already consulted with your spouse.
You might call for a consultation or appointment and the lawyer either says no, or puts you off again and again. This may be a sign that the lawyer has already met with your spouse. The lawyer cannot disclose that fact to you without your spouse's permission (and the lawyer likely should not and will not tell your spouse that you tried to arrange a meeting with the lawyer). But if a lawyer has met with one side, they cannot then represent, or consult with the other side. It is a conflict.
2. You have already run through 5 lawyers.

Lawyers have a saying: "sooner or later, it's not the lawyer". If you have had a bad experience or two, most lawyers will understand, especially if your previous lawyers are known as less than ideal. But after the third or fourth lawyer, most attorneys may be hesitant to accept you as a client because they may jump to the conclusion that you are the problem. This may be unfair and untrue, but human nature is human nature and lawyers, despite popular belief, are human.
1. Your goals are truly and obviously detrimental to the children.
No decent lawyer will participate in representation that is focused on a result that is obviously not in the children's best interest. For instance, a mother who is never home because she works 24 hours per day and/or who has a severe drug abuse issue while dad has been home with the kids for five years as a model parent, yet wants sole custody because she is mad that dad does not love her anymore. Most good lawyers will try to persuade mom to consider the children's best interests or to allow an expert to perform a custodial investigation, but if mom persists in fighting for custody when it is clear, very clear to everyone that she is a terrible parent and has drug or alcohol issues, etc., believe it or not, most good lawyers will refuse to advocate for her.