Ron Schneidermann (Co-Founder and CMO of Liftopia) tells it like it is:
I'm a sucker for road trips. Always have been. Each summer as a kid my parents, sister, and I would pile into the Chevy Caprice and hit the National Park circuit. A little bit later in life, when I was 22 and getting ready to start my second senior year of college, a few buddies and I hopped in an old Ford Bronco and road tripped from the San Francisco Bay Area to Denali National Park in Alaska. It was a glorious trip. Life affirming. We covered 8000 miles in just over 6 weeks. We camped every night, ate our meals under the open sky, swam in glacial lakes, and even saw the Northern Lights.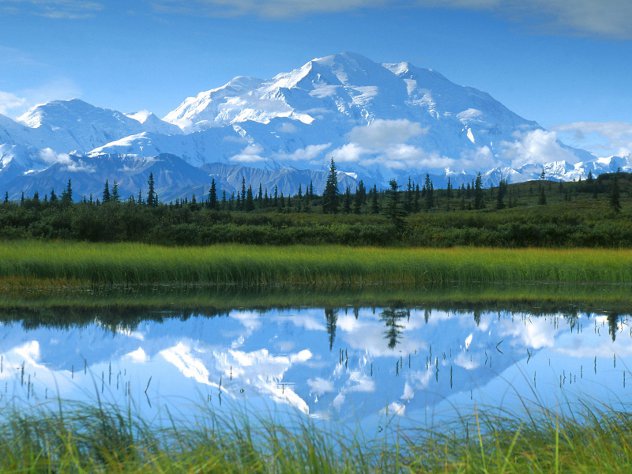 Denali National Park
That trip was a long time ago, back when gas was well under $2 a gallon. Over the ensuing years I've (thankfully) come to realize that the rewards of the road aren't only for those with extreme cases of wanderlust. Sometimes all you need is a couple of days, a few good albums to sink your teeth into, and a mountain target to satiate the inner explorer in you.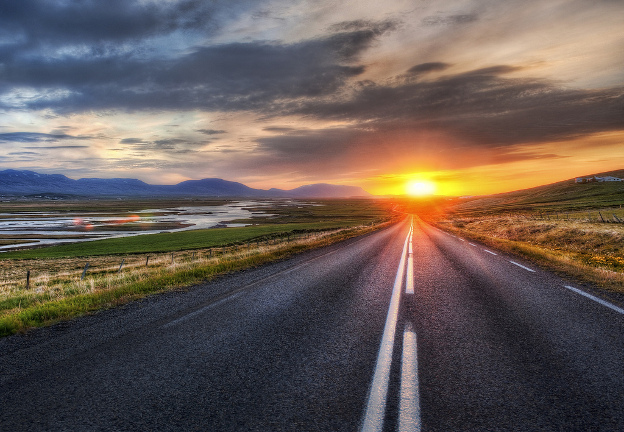 To celebrate the great American road trip tradition, here are Liftopia's top 5 scenic mountain drives in the US.
On Highway 82, 20 miles East of Aspen, the "Top of the Rockies" reaches a peak of 12,095 feet. This drive is not for the faint of heart -- the pass is only open for a few months out of the year and features hairpin turns, steep grades, the occasional single lane road, and weather that can roll in without warning. But the scenery is some of the most spectacular in all of Colorado.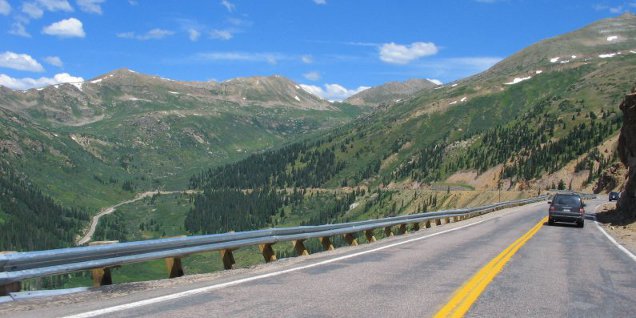 Independence Pass
This steep stretch of freeway runs between Grand Targhee and Jackson Hole on Idaho Highway 33/Wyoming 22. It's most famous for world-class backcountry access during the winter months, but at 8,432 feet looking down into the Jackson Hole valley it also provides one of the most jaw dropping vistas of any mountain pass in America.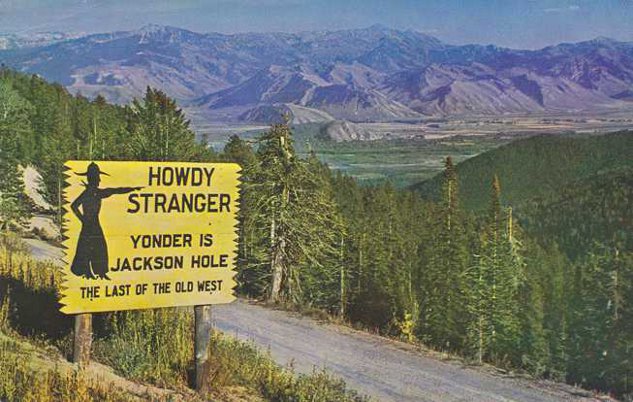 Teton Pass
Smugglers' Notch on Route 108 has a history that goes all the way back to the War of 1812. And it's one of the most unique throughways we've ever seen, featuring a steep, narrow, twisty one-lane road full of blind corners leading through thick Vermont foliage and huge rock outcroppings. It's gnarly, pure untamed Vermont, and incredibly fun to drive.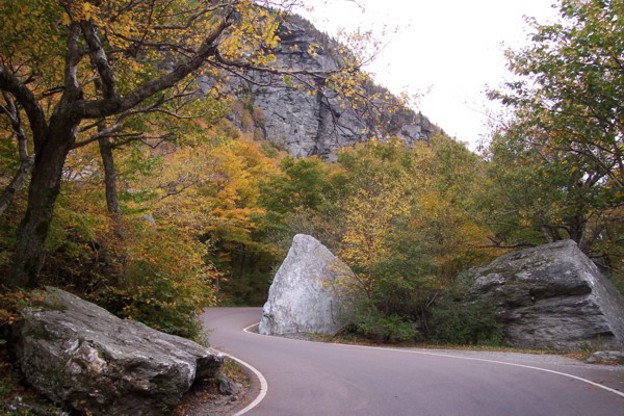 Smugglers' Notch
Going-to-the-Sun Road, MT
You might recognize this road from the opening sequence of The Shining. Or from Forrest Gump. Or Blade Runner. It's both a National Historic Landmark and Historic Civil Engineering Landmark that took 20 years to build and spans 50 miles through the interior of Glacier National Park. It also has some of the twistiest turns and steepest elevation changes of any paved road in the US, and the scenery makes it all worth it.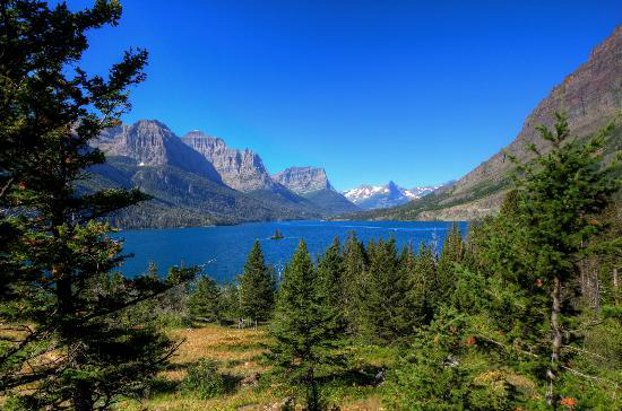 Going-to-the-Sun Road
When it's clear of snow and open to traffic, Tioga Pass is the most direct route to Mammoth Mountain from the Bay Area. It also just happens to run through the heart of Yosemite National Park. With an elevation of 9,943 feet, this is the highest highway pass in all of California. There are a few white-knuckle inducing moments, blind corners and sheer cliff drops with no guard-rails, but almost every bend in the road reveals a heartbreakingly beautiful view of the park, including an iconic view of Half Dome and the Yosemite Valley that is simply not to be missed.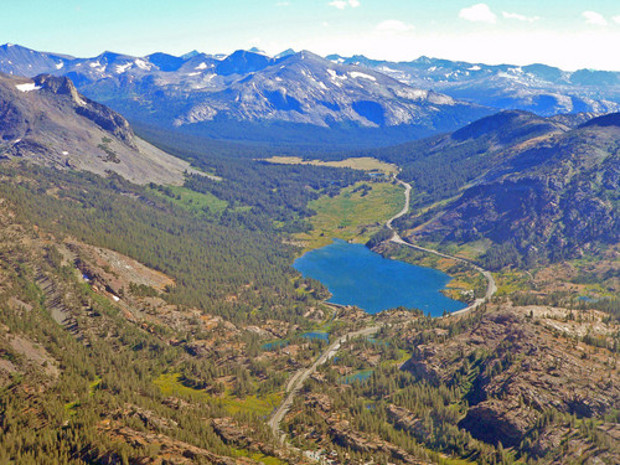 Tioga Pass
Are there any that you think should have made this list? Let us know in the comments below!