Chicago is home to five major professional sports teams and notoriously diehard fans, which is why it is one of the premier destinations to find top-notch sports bars. This a quick guide to the five best sports bars in Chicago, complete with great places to go before, during and after a game.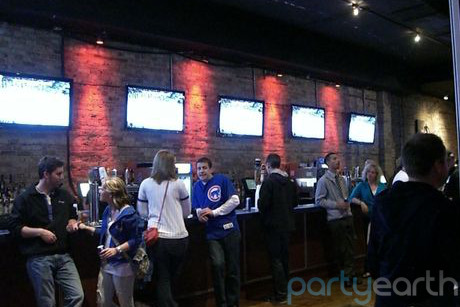 Possibly the most classic and famous of Chicago sports bars, The Cubby Bear is a two-story, plain brick building located directly across from the main entrance of Wrigley Field. Expect all six bars in the Cubby Bear to be entirely packed before and after Cubs games, with diehard Cubs fans and recent college graduates who dominate Wrigleyville, many of whom were living in Fraternity and Sorority houses not too long ago. On nights where the Cubs aren't playing, the Cubby Bear often hosts live musicians or DJs, featuring a wide variety of musical genres to fit any niche. Lastly, the Cubby Bear is decked out with 75 flat screen TVs in the midst of all the sports memorabilia.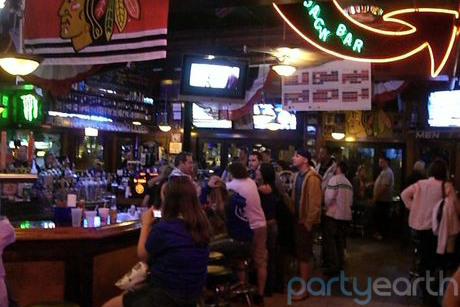 Just a few doors south on Clark from The Cubby Bear sits Sluggers, the immensely popular and eclectic three-story sports bar that can provide entertainment to people of any and all interests. By calling Sluggers eclectic, that is not referring to the crowd because it is your typical young, jock-type Wrigleyville scene. Instead, Sluggers is unique because the main floor is filled with TVs, people taking shots, and a bumping dance floor. Doesn't sound unique yet? The basement is a mellow pool hall with people unwinding after the game having a few drinks and good conversation. That mix is enough to make for a distinctive sports bar, however, once you factor in the batting cages, stripper pole, arcade room, and dueling pianos on the top floor, it becomes clear why Sluggers is on this list.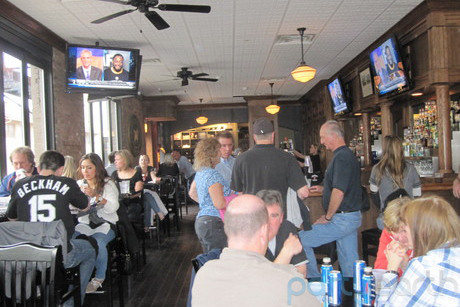 While Wrigleyville and Wrigley Field get most of the buzz for being the go-to place for fun in the summer, the South Siders deserve a shout out as Cork & Kerry rivals many of the famed Cubs bars. Adorned with images of Chicago throughout history and five monster TVs, Cork & Kerry is a true Chicago bar with diehard Sox fans and blue-collar natives bonding over their pints and a love for their city, especially the southern part of it. One of the coolest aspects of Cork & Kerry is their opponent-specific dishes, which are offerings of traditional dishes from the cities of the visiting teams.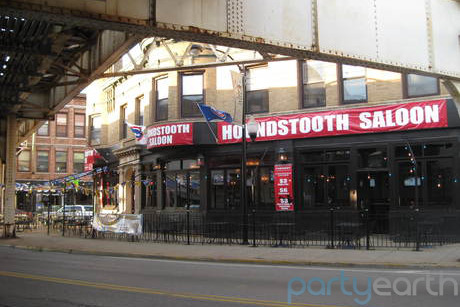 For those who aren't especially interested in baseball, head over to Houndstooth Saloon, which is a University of Alabama bar that is football crazy, and rightfully so these days. Named after legendary coach Bear Bryant, Houndstooth Saloon is a simple, one-story wooden-decorated bar which not only offers a great place to watch a football game, but also has one of the best country music nights north of the Mason-Dixon line. Houndstooth is completely packed during Bama games and Country Night, however there are twenty-six TVs spread throughout the bar so if you're in the door, you'll have a good view of the game.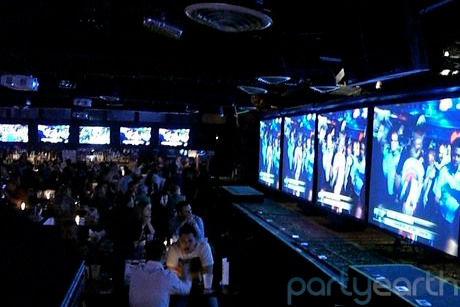 While all the other bars on this list are famous for their various quirks, location, and regular crowd, Joe's Bar is on this list because it is simply massive. With over 100 TVs, a full-size stage for music performers, and a 6,000 square foot patio area, the converted warehouse provides a place to comfortably watch pretty much any sporting event your heart desires. The walls of Joe's are decorated with jerseys and sports banners between all of the TVs, while many of the booths and tables have personal TVs, as if the dozens on the walls weren't satisfactory. While it boasts the reputation as a premier sports bar, Joe's Bar also has a country music night that almost rivals Houndstooth's and frequently draws well-known performers to rock their stage at night.
By Nicholas Tresnowski, Party Earth writer.
Related
Popular in the Community