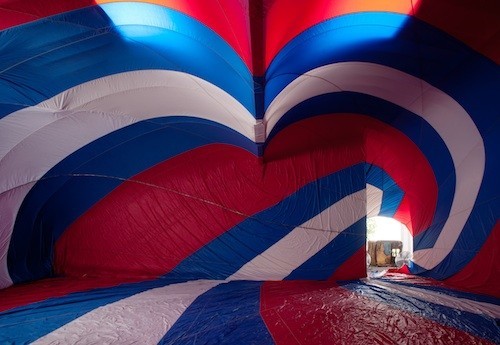 The summer brings plenty of excuses to spend time outdoors -- but also to escape the heat in the cool, quiet galleries of a museum. Below, we round up the top five exhibitions that cannot be missed in cities across the United States and Europe in the summer of 2015.
Yoko Ono's infamous relationship with John Lennon served, for many years, to obscure her pivotal role in the Fluxus movement -- and the art world in general -- in the 1960s and 70s. "Yoko Ono: One Woman Show, 1960-1971," an exhibition of over 100 works on the 6th floor of the Museum of Modern Art, resuscitates her early career -- and in doing so, becomes the show to see in New York this summer. The exhibition takes its title from a 1971 intervention by the same name that Ono staged without permission at MoMA, in which she announced the fictitious release of an army of flies around the museum in a pamphlet with the logo "Museum of Modern (f)Art." It sets the stage for the irreverent, playful and often hopeful tone of Ono's work, which includes pieces like "Painting to Be Stepped On" (1960/1961), in which visitors are invited to step on a canvas and "Half-A-Room" (1967), an installation of dissected domestic objects. Throughout are glimpses of the personal, including footage from "Cut Piece" (1964), a work in which Ono sat on a stage while women cut off items of clothing in front of her. Created in the aftermath of Ono's postpartum depression after the birth of her daughter, the piece captures the spirit of a woman desperate to break free from traditional societal roles.
2. Nick Cave: Here Hear
Cranbrook Art Museum
June 20 - October 11, 2015
As buzz about Detroit becoming one of the centers of contemporary art production in the United States heightens, so does focus on its exhibitions. This may explain why rather than staging a quiet show this summer, the Cranbrook Art Museum, located in a suburb of Detroit, is making a bold statement with "Here Hear," a solo exhibition by Nick Cave. It includes programming not only at the museum itself, but also happenings throughout the city. Best known for his Soundsuits, which are wearable sculptures made out of colorful, often flamboyant materials such as feathers, knit flowers and sequins, Cave also creates a wide variety of videos and static works. Trained as dancer at Alvin Ailey, he is deliciously aware of how the body moves -- and how it can be transformed to a vessel in which a person contained can be set free. "Up Right Detroit," for example, will be an ongoing performance staged in collaboration with the Ruth Ellis Center, a nonprofit working with LGBTQ youth and young adults in Metro Detroit. And "Heard•Detroit," held on September 26, will feature 60 high-school dancers clad in life-size horse costumes, parading down the Detroit riverfront. If you've been looking for an excuse to visit Detroit, here's your opportunity.
3. S, M, L, XL
Museum of Contemporary Art Chicago
May 9 - October 4, 2015
In the 1960s, sculptors began taking their work off pedestals, and allowing it to inhabit the same space as the viewer. Using this moment as a starting point, "S, M, L, XL" consists of four works made over a period of five decades, beginning in 1961, that ask the viewer to interact with them directly. Taking its title from the size labels used on clothing, as well as a 1995 book of the same name by the architect Rem Koolhaas, each work in the exhibition is increasingly ambitious in scale. In a way, their progression throughout the exhibition can be conceived as revealing, progressively, a slightly larger portion of a room until they inhabit the room entirely. The first sculpture, "Portal "(1964) by Robert Morris, is a narrow post-and-lintel that only slender people can fit through. The second, also by Robert Morris, is "Passageway" (1961), which invites visitors into a narrow spiraling hallway that eventually becomes impassable. "Blue" (2006) by Franz West is also a spiral work, only with enough room in the center for a chair. And "T.Y.F.F.S.H." (2011) by Kris Martin is made of a hot-air balloon blown to fill the space it is placed within by a powerful electric fan. Viewers can literally become immersed in the work -- whether they are small, medium, large or extra large, it doesn't matter. The final takeaway is that sculpture, even in the liminal space of a museum, is capable of being absolutely democratic.
The joy of early summer is best expressed in bold, vibrant colors, which is why, if you find yourself in London, you should visit the EY Exhibition, the first retrospective of Russian-born French artist Sonia Delaunay in the United Kingdom. Over the course of her lifetime (1885 - 1979), Delaunay set many milestones. First, as a pivotal member of the French avant-garde, and later as the first living female artist to be granted a retrospective at the Louvre in 1964. Beyond the canvas, Delaunay saw herself as a living sculpture, creating fabrics, clothing and homeware she used in her daily life. Along with designing clothing for Gloria Swanson, she collaborated with poets such as Guillaume Apollinaire and created set designs for the theater. The retrospective begins with representational portraits of Delaunay's dressmaker Philomène, made in the early 20th century, and progresses chronologically through her experimentations with abstraction, textiles, commercial objects and finally, her later paintings. It tells the story of a woman buoyed by glamour who was also the survivor of two world wars -- a life both enviable and bittersweet.
5. Henry Darger
Musée d'Art Moderne de la Ville de Paris
May 29 - October 11, 2015
Thanks to his relative obscurity until his death in 1973, when his lodgers found hundreds of canvasses, as well as three enormous volumes of work in his bedroom, Henry Darger has become synonymous with "Outsider Art." Born in Chicago in 1892, Darger was committed to a mental institution at a young age. He escaped, and spent the rest of his life working at menial jobs in hospitals during the day, and at night, creating Realms of the Unreal, a vast, 15,000 page novel illustrated with watercolors, drawings and collages. The epic tells the fantastic tale of an endless war triggered by the rebellion of a generation of children -- strange for its day, but commonplace in a contemporary cultural landscape inhabited by "Game of Thrones." Labelled an "outsider" primarily because he was unknown during his lifetime, his work has since inspired artists such as Paul Chan, the Chapman Brothers and Peter Coffin. The exhibition at the Musée d'Art Moderne de la Ville de Paris consists of 45 works recently gifted by the artist's estate to the museum, as well as pieces loaned by institutions around the world. It is a must see for anyone who is a fan of the surreal, the fantastic, Marvel comics, fairy tales -- and more than anything, the mind of a creative genius.
Sign up for our weekly newsletter to get the best of ARTPHAIRE delivered straight to your inbox!
Brienne Walsh is an ARTPHAIRE contributor, as well as a freelance writer who contributes to Art in America, Interview Magazine, The Huffington Post, Glo, NY Mag, The New York Times and the NY Daily News, among other publications.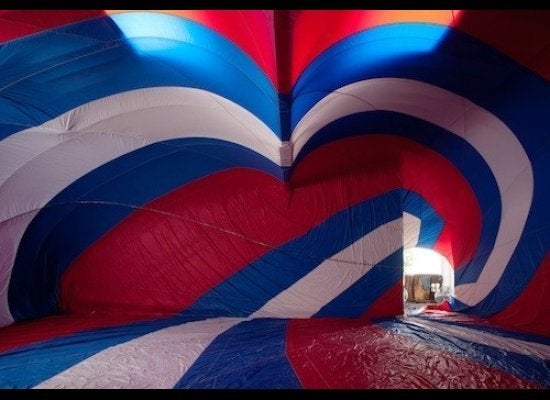 Top 5 Summer Shows in the US and Europe
Related
Popular in the Community