Last week, Silicon Prairie News held its inaugural Big Kansas City event at historic Hanger 9 in downtown Kansas City, Missouri. Silicon Prairie News is known throughout technology, startup, innovation and entrepreneur circles for their other Big Series events in Omaha, NE and Des Moines, IA, but this marked the first such event in Kansas City. Four hundred plus individuals came together to hear stories of innovation from nearly 20 leading speakers, and to build lasting relationships within the regional and national community to move entrepreneurship forward.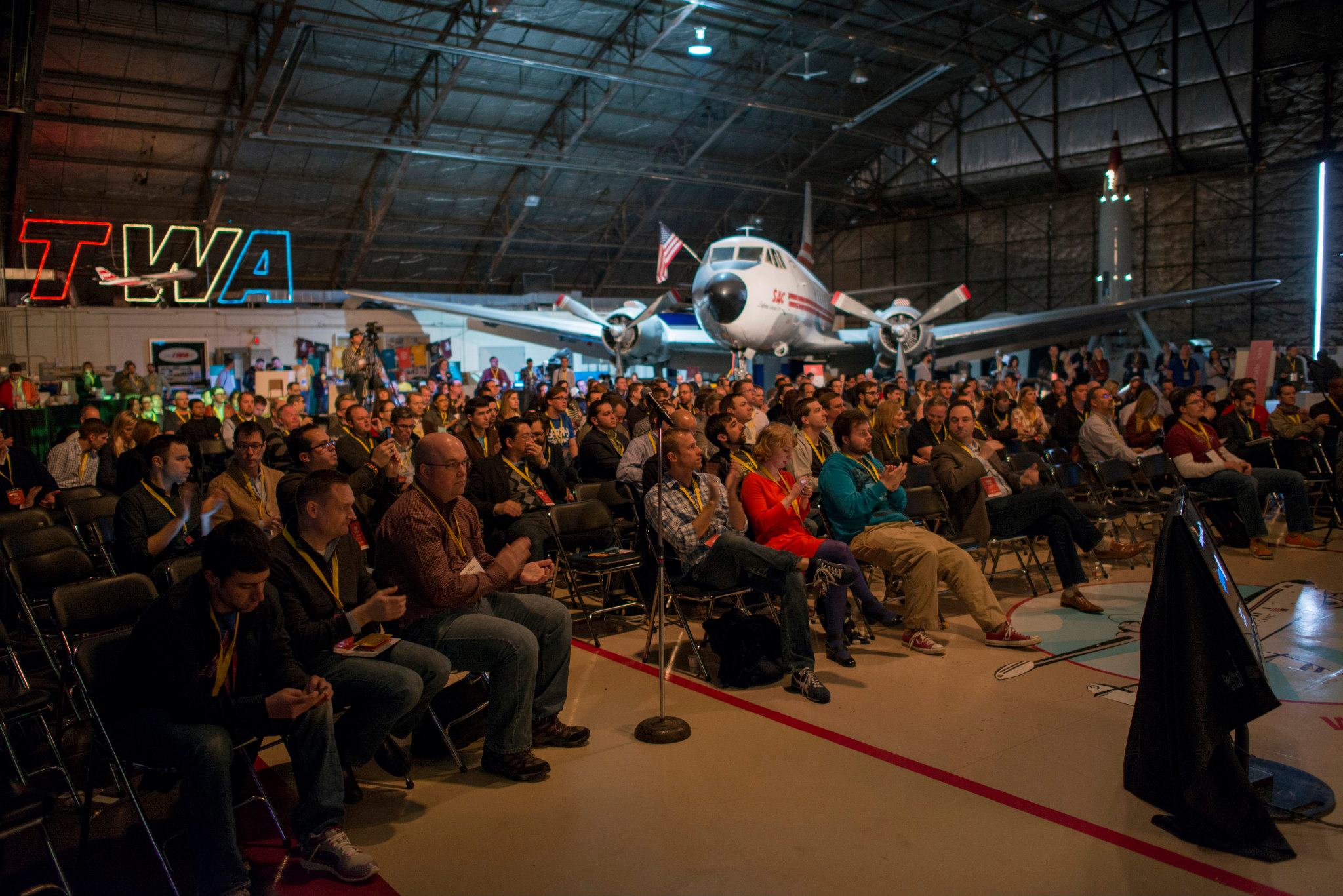 Here are the top five takeaways from the first Big Kansas City:
1. Jason Zone Fisher is an exceptional emcee and talent
Jason Zone Fisher did a great job keeping the event moving and making entrepreneurs even more engaged and excited for each and every presenter and storyline during the non-stop event. He was able to use a dynamic skill set and personality to build a strong repertoire with those in the KC audience, which endeared him to nearly everyone in attendance. He guided and connected the audience to the speakers in a fun and energetic way.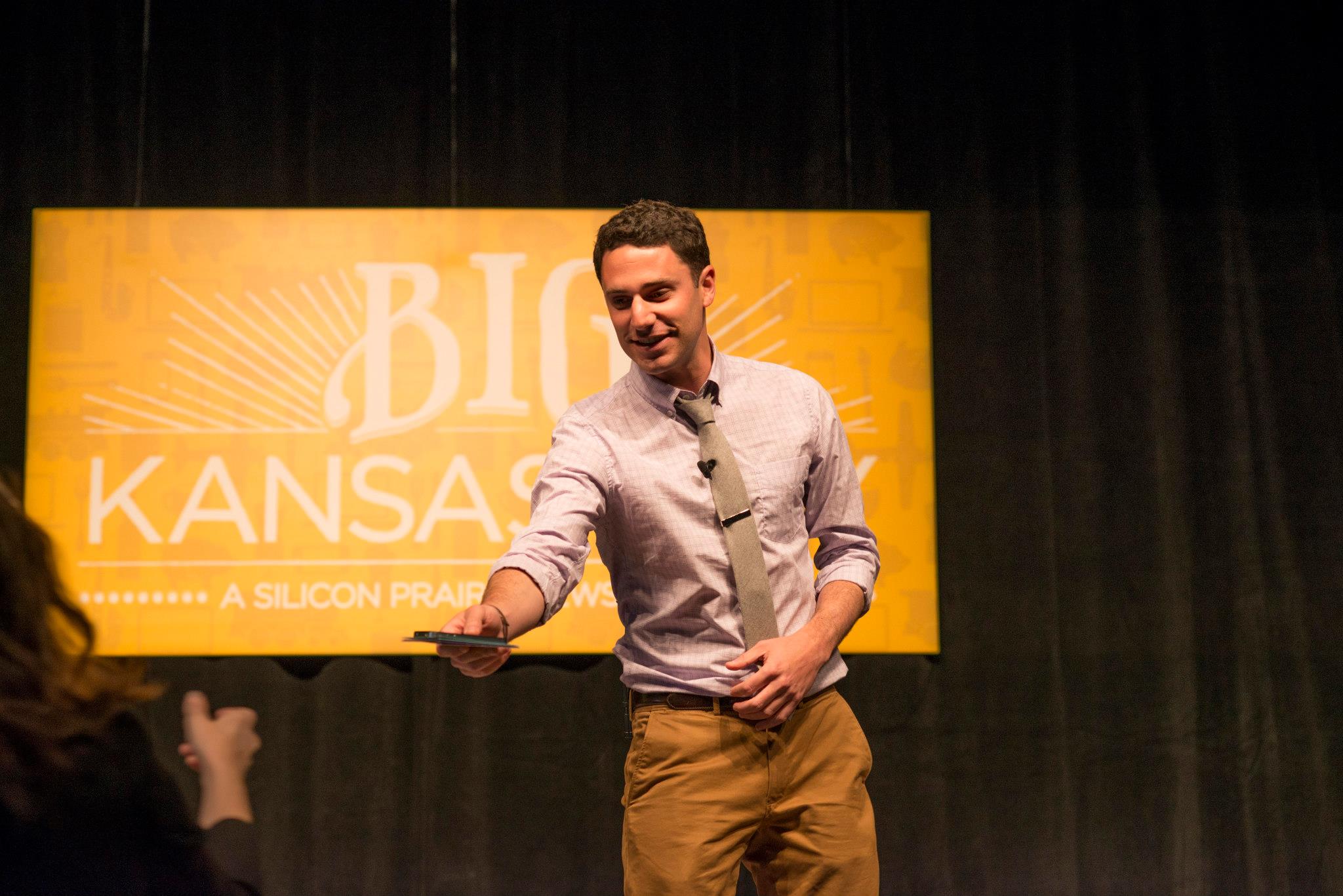 2. Sprint is serious about corporate innovation and entrepreneurship
Dan Hesse, CEO of Sprint, delivered the opening remarks of Big Kansas City by connecting the dots between startups and established companies. His speech was blanketed with strong language on the importance of integration between entrepreneurs and the corporate world. Hesse said, "The goods that are going to be moved in the 21st century are digital goods. We look to innovators to commercialize our intellectual property." He touched on the true value of what a company like Sprint can offer in tools, assets and resources to the startup community. Hesse never hesitated to stress how valuable the technology and small business community has been to help his company address specific issues or in finding solutions to focused problems. This speech, on top of the recent comments on the Entrepreneur KC show by Kevin McGinnis, VP of Product at Sprint, shows that the corporation is becoming a true leader in helping build the entrepreneurial ecosystem in the Midwest and throughout the country.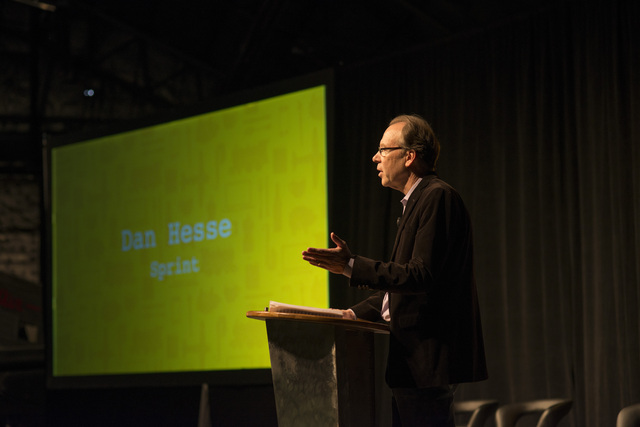 3. If you don't know who Scott Harrison is... You need to hear his story
Scott Harrison, Founder of charity: water, brought many in the audience to tears. Harrison was a well-known New York City nightclub promoter who was partying till dawn. He woke up one day and decided he needed a 180 degree opposite life and didn't want to get people drunk for a living. Since 2006, Harrison's non-profit has raised over $100 million to make clean, safe drinking water available in over 20 countries. He has changed the face of non-profit fundraising from a donor transparency and happiness perspective. His entrepreneurial spirit has built an incredible charity brand that has normal everyday individuals getting involved, but also celebrities and well-known consumer and corporate entities. Harrison's organization has brought clean water to 3.2 million people and charity: water has funded over 8,000 water projects. Harrison's personal story and reincarnation made for one of, if not the most compelling parts of Big Kansas City. His presentation and presence was exceptional on stage.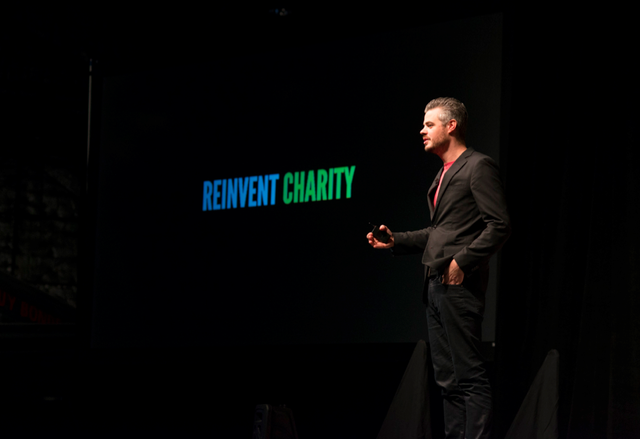 4. Amy Jo Martin and Micah Baldwin speeches provided exceptional value
Amy Jo Martin, Founder and CEO of Digital Royalty, offered the Big Kansas City audience a proven formula for ROI with social media and digital communication. She commanded the audience through her unique "renegade" brand. In 2009, Martin's first Digital Royalty client was Shaquille O'Neal. We have seen his integration with social media and brand grow to levels as big as Shaq himself. Martin said, "The goal is not to sell to people what you have, the real goal is to sell to people what you believe." She stressed that the key to get people to buy into you or your brand is for them to believe in why you're doing something. Martin's demeanor, approach and ability to push the envelope in a thoughtful way while dealing with adversity, make her a national success story and true digital media influencer.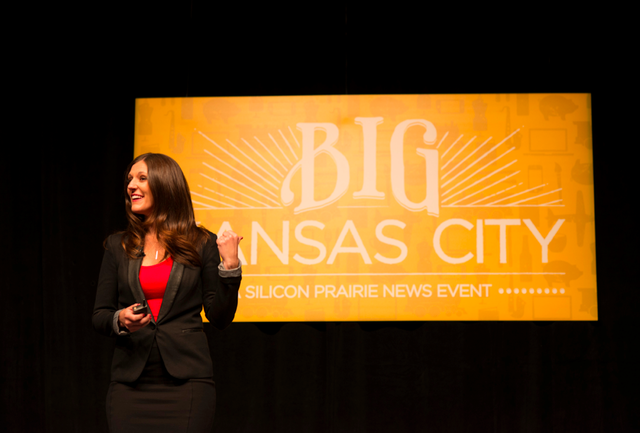 Micah Baldwin, CEO of Graphicly, took the entrepreneurial story to a whole other level with his speech on optimizing yourself, not just your startup or company. Baldwin gets life on all levels. His personal photography in his presentation and his ability to connect with everyone's feelings in the crowd was spectacular. Baldwin stressed key points of his speech through short memorable words. Gift yourself, be present, fail purposefully, find easy, join life, be happy and get a pal were a few of these. Each of these short phrases told a deeper story with real meaning that was informative and captivating. He stressed making the priority about you as an individual and then your company will take off. Baldwin talked about how entrepreneurs always think about tomorrow and get in a mind set that everything will be ok the next day. He believes if you change this mentality to what can I do today, all of a sudden you start to realize that all the smaller things you do will achieve the bigger vision. Micah Baldwin is an incredible speaker and was a very valuable asset for Big Kansas City.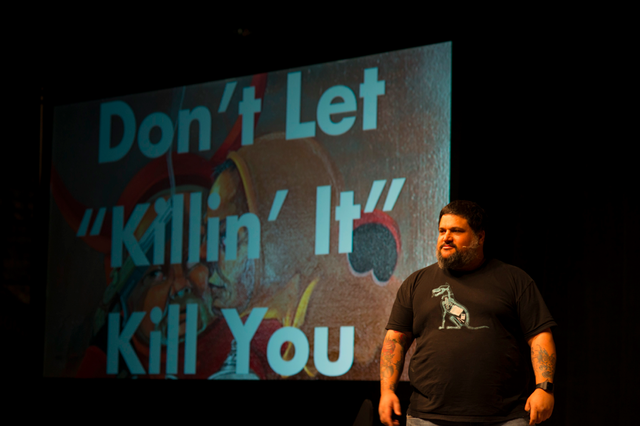 5. The Kauffman Foundation is the key connector of entrepreneurs throughout the world
Thom Ruhe, VP of Entrepreneurship at the Kauffman Foundation, focused his comments at Big Kansas City on community and serendipitous entrepreneurial collisions. Ruhe said, "I really think that community is a form of currency. People are starting to understand how to leverage community." The Kauffman Foundation is based in Kansas City, MO and has done wonderful things for the region, but truly is an incredible global organization focused on entrepreneurship, education, innovation and research. The Kauffman Foundation is equipping entrepreneurs and communities with more tools to put in their toolbox and resources to help them succeed. Ruhe profoundly stated, "We're all a part of this community and we're in this together." The fact that the Kauffman Foundation is involved with Silicon Prairie News and Big Kansas City truly gave the event an even more first-class aura.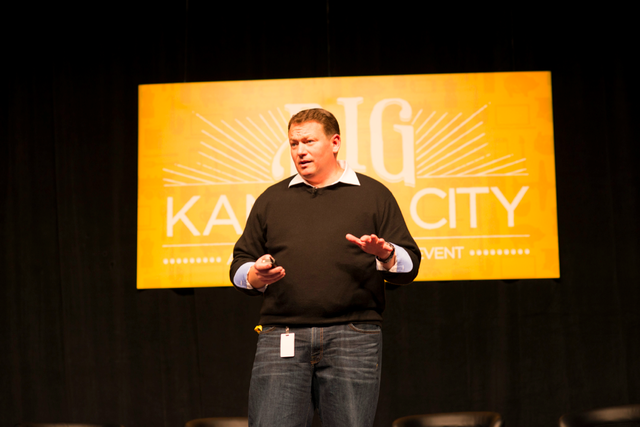 Big Kansas City was a great addition to the Silicon Prairie News Big Series. The first year was a success and I expect that next year will be even be bigger. The entrepreneurial, startup and technology scene and community in Kansas City continues to flourish.
Related
Popular in the Community