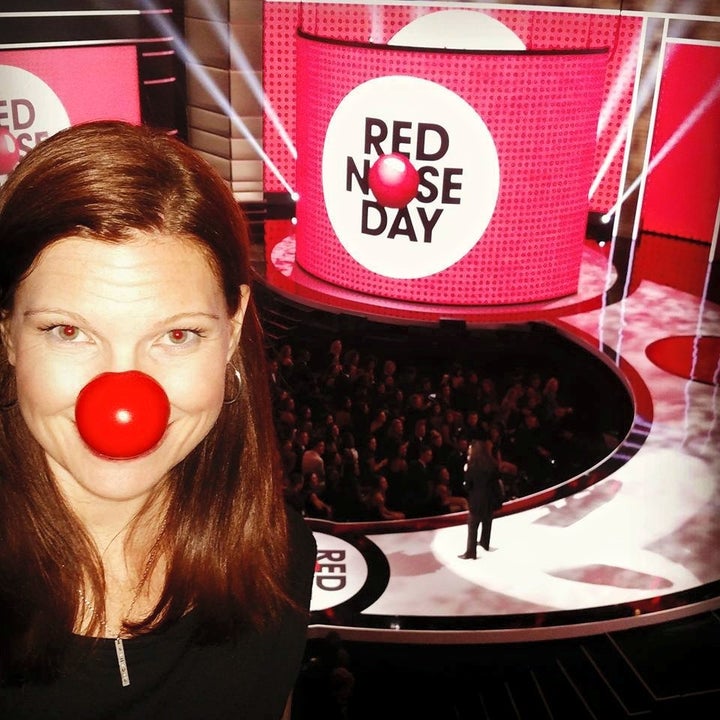 It's that time again! Red Nose Day in the USA! It's the third year and don't worry, I'm here with all your answers about what those red noses mean and why they are so much more than a funny face at your local Walgreens.
Red Nose Day was started in the UK in 1988 by the nonprofit, Comic Relief, which still runs the fundraiser to this day. The goal is to use comedy to raise awareness and funds to help those in need. Three years ago, the United States decided to join in the philanthropic fun and since then has raised over $60M to end childhood poverty in all 50 states, as well as 15 countries internationally.
This year they started a new program, Ride On For Red Nose Day, in which teams of cyclists jumped on their bikes and raised funds for Red Nose Day 2017. You can also join in by sharing the distance you biked (on the road or in spin class) and donating via RideOn4RedNoseDay.com
Take it from avid cyclist and owner of Elite Physiques, Mychael Shannon, biking for a cause is a great idea.
Says Shannon, "Being able to pair something that is good for you and good for others is the ultimate win-win. The Ride On For Red Nose Day event is the perfect opportunity to combine healthy activity, adventure, and philanthropy, so I'm excited to ride to help others and make the world a better place."
Here's the Top 5 Things You Need To Know About Red Nose Day in the US:
1.) Where's My Money Go? - Proceeds from the sales of the noses as well as the funds raised within the 6 week fundraiser will go towards ending poverty here in the US, as well as in parts of Latin America, Africa and Asia. The pre-selected charity partners for Red Nose Day include: Boys & Girls Clubs of America, Charity: Water, Children's Health Fund, Feeding America, Gavi, The Vaccine Alliance, The Global Fund, LIFT, National Council of La Raza, National Urban League, Oxfam America, Save the Children and United Way.
2.) Where's Your Nose? - The noses are available at Walgreens and Duane Reade locations nationwide for $1 each until June 3rd. Wear your nose to spread fun, awareness, and raise some cash for this great cause.
3.) Where Do I Watch? - The Red Nose Day Special will air on May 25th on NBC starting at 8:00pm EST. Hosted by the talented Chris Hardwick, countless celebrities will don red noses and discuss why this is an important cause to them. Most importantly, funds will be raised during the televised program to help end child poverty.
4.) When Does The Magic Happen? - Red Nose Day is already in full effect, it kicked off on April 17th, so grab your nose before they sell out and hit the streets on your bike! The fundraiser will conclude on May 25th with the televised special.
5.) How Do I Get Social? - #NosesOn and #RedNoseDay will help spread the word and raise the much-needed cash.
So If you see red noses on the streets on the 25th, give those people a high five because they are raising money and awareness to end child poverty - and that's always something to smile about!
For more information on this and other spotlighted causes, contact Info@SpotlightOnGiving.com
Related
Popular in the Community