The glamorous Cannes Filmfestival is much more than just a film festival where the French welcome world cinema. Apart from one of the most prestigious festivals, it is also a marketplace for many things. So if you are a filmmaker, maybe had a film in the festival or just know people who are going or maybe don't know anybody at all, it is worth a trip. During the time of the festival the small jewel on the Cote d'Azur is filled to the brim with filmmakers and anybody who has anything to market that has something to do with the film industry e.g. fashion labels. Five things to consider:
1. Before your trip
Find a place to stay that will allow you to recharge your mental and physical batteries; because the many places to be, connections and opportunities of the festival can be exhausting. The actual festival is surrounded by marketing of all kinds and the opportunity to meet people you usually wouldn't. Be prepared, know what to say, be dressed accordingly also for press interviews and press pictures. Besides making new ones, also hone already existing connections by attending get togethers, cocktails, art shows and other invites of companies, countries' representations to the literally numerous events during the festival. The enthusiasm of artists from around the world coming here to connect is contagious.
Enjoy the small things in life e.g. watching local French men playing Pétanque in the park. Periscope it, if you feel like it, like I did. Let's connect on there I'm at @sonialaszlo. Life is in the seemingly small moments!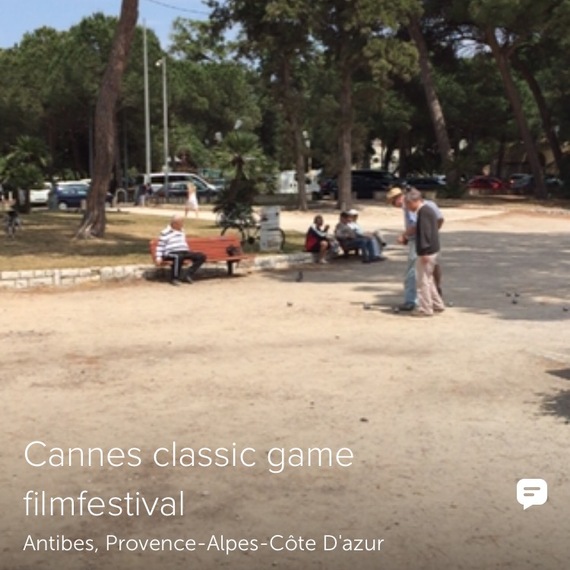 2. Get invited to private parties and events
Cannes is not just about the huge events you read about in the papers. It is a huge marketplace providing selling opportunities for businessmen and artists pushing a product. Don't waste time trying to get into somewhere, you don't have an invitation to and frankly no business being there, if you are not invited. Instead ask around before the festival who from your acquaintances and their acquaintances is going, make it known that you will be around. This gets you invited not just to events, but to private parties of friends and friends of friends, which gives Cannes experience a far more personal touch. In a relaxed atmosphere of e.g. a villa's backyard with a select number of people is a great opportunity to bond and talk about many things, no just film. Often the best connections, that your representative might follow up on or that might give you an edge at your next big audition or for your next project of any kind, come from personal connections.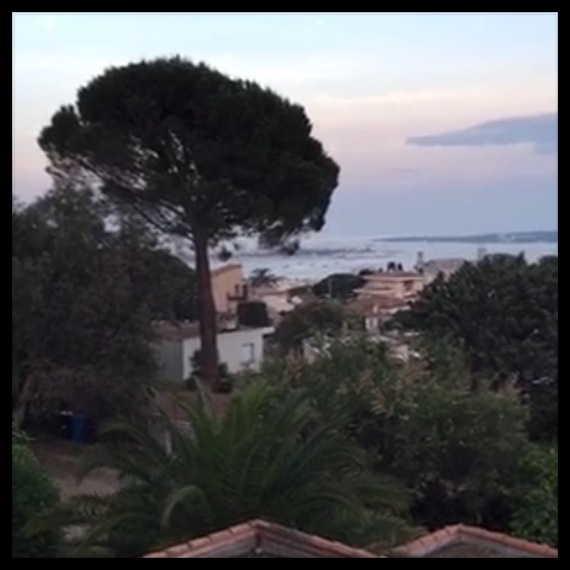 3. Take your best friend
The Cannes Filmfestival has many pitfalls. One of them is that it is not great to be stuck by yourself. As with everything in life things are better, when shared.
Therefore you can see many celebrities enjoying the French Côte d'Azur with their bestie. This approach became evident by bumping into e.g. Alec Baldwin's niece Hailey, who was slightly handicapped with her hurt foot and lo and behold, she did not tackle the party by herself, she was with her gorgeous model friend at the deGrisogono party in the Hotel Cap-Eden-Roc.

4. Get meetings you don't get at home
In their respective hometowns, may it be London, Berlin or Los Angeles, everyone is in the office all day, has private obligations and just too much to juggle. In Cannes however everyone enjoys the sunshine and the filmmakers spirit that lies thick in the air and suddenly more opportunities for meetings open up. There are many locations, the beach clubs, the hotels decked out with the biggest blockbusters, the countless bars, you name it. From Breakfast, to Brunch, to Lunch, to lots of coffee meetings in between and finally the late spring-nights in the South of France that lend themselves to catch up with someone, even if it is already 11pm.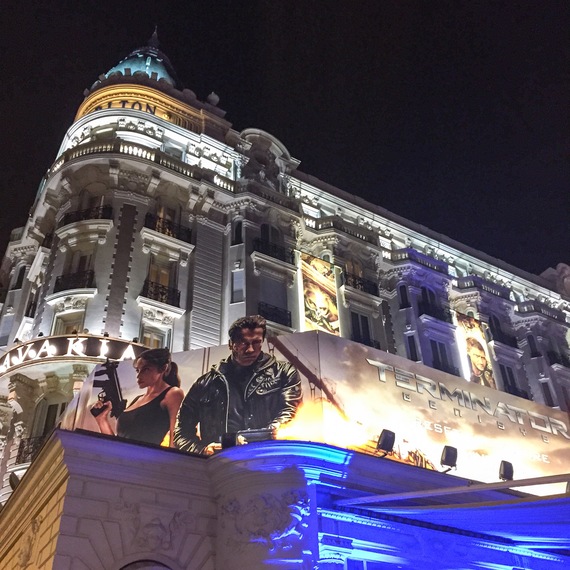 5. Score an invite to the Hotel du Cap-Eden-Roc
One of the most magical places on earth, the Hotel du Cap-Eden-Roc. The secluded hotel far away from the festival's hustle and bustle with the strict entry rules is gated like a private Hollywood compound. Which might be the reason so many Hollywood stars prefer this golden cage to be where they lay their head to rest, while having to attend the festival.
All in all, have fun, enjoy the sunshine and tweet about it. Or use the ephemaral periscope and of course snapchat, because what happens in Cannes should sometimes stay in Cannes.
Calling all HuffPost superfans!
Sign up for membership to become a founding member and help shape HuffPost's next chapter