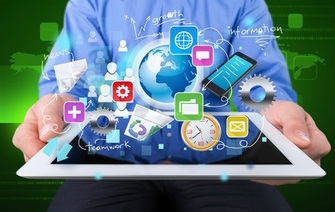 Good marketing and communications professionals understand the importance of tracking and analyzing results and then optimizing their campaigns to improve performance. But there are plenty of different marketing systems out there. What are the important types of systems you should be using to track and analyze results? In this article, I'll share what you need to know.
Google Analytics will give you an overview of traffic sources to your site, conversions (be sure to set up goals), top performing content on your site, the composition of people visiting your site, and much more.
With Google URL Builder, you can create custom URLs to track clicks and conversions in Google Analytics. For instance, you may have a weekly or monthly e-newsletter and want to track how many people clicked on a link, converted, and/ or bounced after they clicked. Google URL Builder will let you create custom URLs so you can track this information in Google Analytics.
2. Buffer or a social media analytics system
Buffer is one of the tools I use that provides my team and I with valuable social media insight. For smaller and medium-sized organizations, Buffer works very well (and their subscription models are reasonably priced). The tool will give you an idea of what content is resonating with your audience (as measured by number of retweets/ shares, favorites, mentions, and clicks) to help you make sure you're putting out content that your audience wants and will look forward to.
Buffer will also show you the potential reach of each of your tweets and the reach of each Facebook post. You can categorize social media posts by most popular, least popular, and then further drill down to most comments, most likes, most favorites, most replies, most reach, and most shares.
3. A CRM or email marketing system
I won't go into which particular CRM or email marketing system you should use, but I want to highlight that you should be using the analytics and reporting features of one of these systems to continually track results and improve your performance. Look at open rate, click-through rate, and forwards. And then conduct some A/B testing. This way you can get a sense of the type of content that resonates best with your audience and get a good idea of the best day and time to send your emails.
4. Built-in analytics on social media platforms
Twitter, Facebook, LinkedIn, and YouTube all have built-in analytics dashboards that you should be using. While some provide more detailed data than others, they all can offer valuable insight into your audience and the effectiveness of the content you're publishing. With Facebook Insights for instance, you can keep an eye on the performance of competitor pages, benchmark data and compare how well your page has been doing between time periods, and measure page likes, reach, and visits. You can also get a good understanding of content reach and engagement, which comes in very handy.
This kind of data helps you develop strategies to raise engagement levels, decrease negative feedback, increase clicks, and extend your viral reach. On LinkedIn, I particularly like that you can see the number of followers acquired as a result of each post to your company page so you can determine your content "gold."
5. Media monitoring tools
Media monitoring tools scan the web (including blogs, social media sites, forums, and videos) to alert you to conversations relevant to your brand or organization. For example, an email marketing company may want to monitor conversations with the phrases "email marketing system", "email campaign reporting", and "e-newsletter service" (whichever phrases people search to find your product or organization).
Media monitoring lets you discover what people are saying about you online so you can jump in and respond or react to conversations, decrease the spread of negative PR, and even help increase awareness of your product, service, or organization. I use a combination of tools as I find some pick up important conversations that others don't. The tools I use are Google Alerts, Mention, Social Mention, Topsy, Addict-o-matic, and Meltwater Icerocket.
Peter Drucker once said "What gets measured gets managed" and this, of course, is still very true today. The importance of analyzing data to guide strategies that optimize campaign performance can't be understated. I hope this article has given you some insight into key analytics and monitoring tools for your business.
Popular in the Community