At Spafinder Wellness 365 we recently released our Global Spa & Wellness Trends Forecast, the guide to the top trends poised to shape the wellness, hospitality, travel and spa industries in 2016. In my 13 years researching this annual report, what's most exciting to me is watching trends that initially seem surprising, ultimately have long-term staying power. And in all those years of crystal-ball-gazing, I've never seen wellness travel so powerfully dominate the forecast like it does in 2016.
Five of this year's ten trends are about new directions in healthy-minded travel. For instance, if the "first wave" of wellness travel revolved around stress-reducing spa, yoga and meditation, that's now getting paired with more high-adrenaline travel categories. Surfing is not only dramatically expanding its demographics (to women, families and luxury travelers) - we're seeing surfing get married to comprehensive wellness at so many amazing new properties. And more extreme adrenaline-pumping adventure is increasingly getting topped off with all kinds of "spa" relaxation, because of the profoundly relaxing mind-body effect. Two traditional travel categories associated with excess, the festival and the cruise, are getting a serious healthy makeover. And with the modern traveler's unquenchable thirst for ancient, authentic cultural and spiritual experiences, Mexico's temazcal experience (which is all about rebirth) will be reborn.
We work hard to explain not only what will trend this year, but why, where and how. And after each summary you can access a detailed report on each trend.
Here's to a year of ever-more-creative, healthy travel - and new escapes and experiences that expand the mind and heal the body. Some may surprise...but I think all will endure.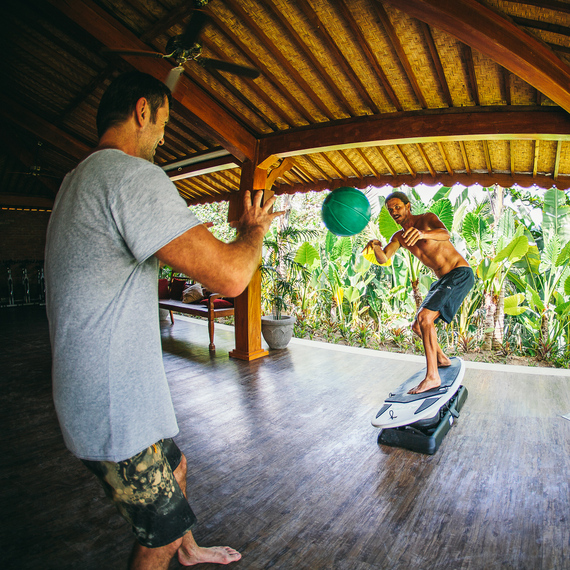 1. Surf's Up! New Waves in Wellness
Surfing and spinoffs like standup paddleboarding are one of the fastest-growing (if least discussed) trends in wellness travel. If surfing was once the province of young dudes from California or Australia, it's now rapidly expanding: to women/girls, families, the wealthy--and in 160 countries from the North Shore to the North Sea. And this demographic "opening up" is leading to a whole new genre of wellness travel property: cool retreats (from India to Iceland) that blend surfing and surf classes with yoga, fitness, spa/massage and healthy, organic food - and at every price point, from super affordable to Six Senses or Four Seasons uber-luxury. Warm, welcoming all-female surf retreats will continue to boom. And a new wave of surf-simulating fitness classes and wave-simulating surfing parks will bring the joyous surf workout to people that live far from the beach.
Shining examples: Hotel Komune Bali, which marries destination spa levels of wellness with surfing and paddleboarding lessons at a famed wave break, and SurfSet Fitness, which has expanded to 250 studios (and many resorts) in dozens of countries.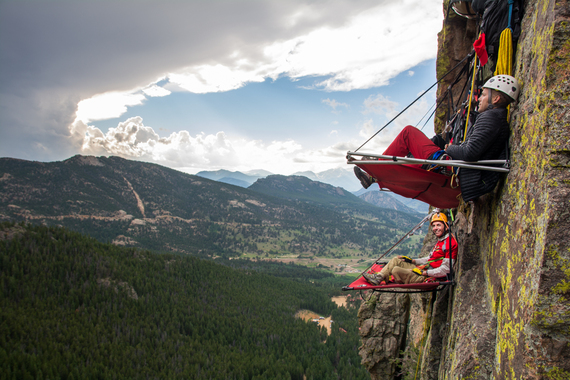 2. The Adrenaline and Zen Cocktail: Resetting the Mind & Body
More extreme adventure is our zeitgeist: we're an X Games watching, Patagonia-wearing and GoPro-that-crazy-thing-you-did world. And we will see a dizzying proliferation of high-octane adventure experiences (from ziplining to circus schools to white water rafting) get topped off with "après-adrenaline" relaxation at more spas, resorts and wellness retreats. The medical science reveals why stressed out humans seek stressful adventure, and why this seemingly paradoxical "contrast therapy" is addictive: adrenaline rushes followed by Zen relaxation (whether massage or meditation) uniquely reset and quiet the brain, and result in the most blissed-out relaxation. So, the new adrenaline + relaxation combos are less a paradox than a destination...and more destinations will serve up this potent mind-body cocktail.
Leading the trend: Costa Rica's Rio Perdido, with a balance of extreme adventure and spa/hot springs relaxing, or the new CREACTIVE By Cirque du Soleil program at spa resort Club Med Punta Cana, Dominican Republic - which gets guests doing dozens of high-flying experiences like trapeze or tight rope.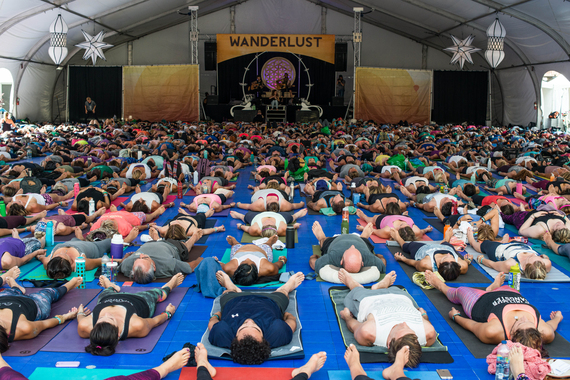 4. Well-Fests: Festivals Shift from Wasted to Wellness
Move over Burners, ravers, and party animals--the latest festival trend is wellness. Wellness festivals are cropping up all over the globe, celebrating health and wellbeing while still embracing the social spirit that makes tribal gatherings like music festivals so popular (many of which are also adding wellness components to their own lineup).
Great examples: Wanderlust, which has a roster of fun wellness festivals spread across a half-dozen countries, or the UK's Innocent Unplugged, which bans technology and offers only pedal bikes and a giant people-powered hamster wheel to provide power.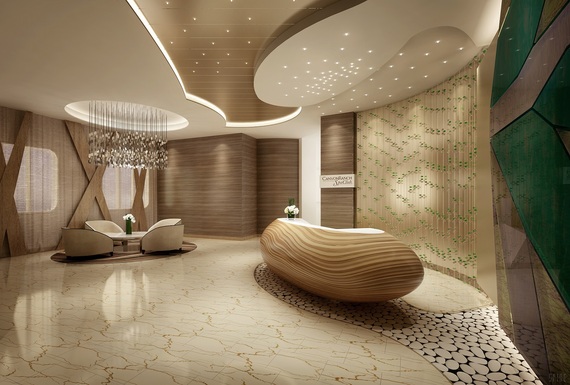 5. Healthy Cruising: The Ship of Excess Has Set Sail
Wellness is boarding ship, allowing cruisers to de-stress and keep healthy while onboard and even once they dock. In 2016, think less "cruise ship" and more floating retreat as some of the most impressive spa and wellness programming and facilities in the world take to the high seas. Look for everything from yoga sessions on deck to medical beauty treatments to on-ship snowrooms to indigenous cultural, wellness and adventure experiences while docked.
New and coming examples: Raison d'Etre's LivNordic; Canyon Ranch SpaClub aboard the Seven Seas Explorer, set to sail its maiden voyage July 2016; and Carnival Corp.'s Fathom brand, which will fuse cruising with on-land voluntourism experiences.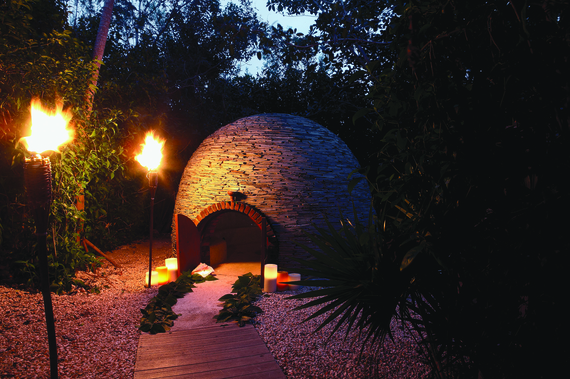 3. Temazcal (temas'kal)
After thousands of years healing indigenous peoples, the ancient Mexican practice of temazcal (an elaborate ritual played out in an igloo-like structure, where a trained shaman uses heat, steam, aromatic herbs, and ancient prayers and chants to connect people with forces of the physical and spiritual world) is the latest manifestation of travelers seeking out authentic wellness offerings. It's a transformational mind-body experience, and a star example of how travelers are questing after more indigenous, intensive and "anthropological" spirituality at wellness resorts (rather than a generic variety). It's getting a modern (but still authentic) spin at so many resorts in Mexico, like at El Dorado Royale, the Rosewood Mayakoba and The Viceroy--dotting the coast of the Maya Riviera.