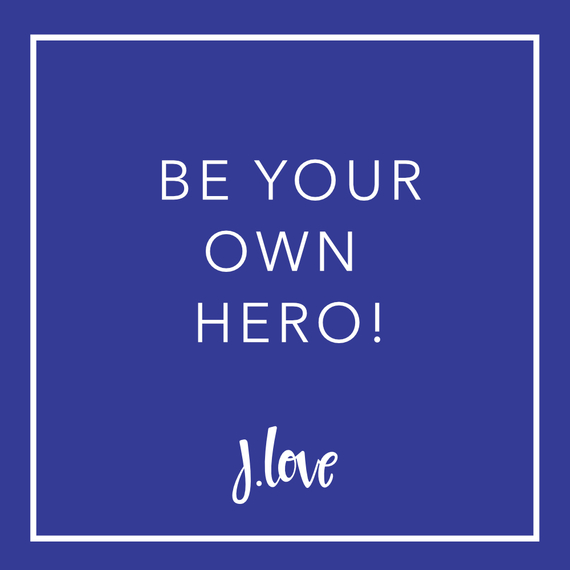 Today more than ever, your own network is the key to successfully funding your business.
You may be reading that statement and think, "Well, what do I do when my network isn't very big? I have friends and family but not those kinds of friends and family."
A New York Times article revealed that the average American person has at least 600 people in their network. That's not a small number! If you are reading this article, I'd be willing to bet that YOU are not average which means that you've got at least 600 people you can reach out to. You've likely got a network that is a lot bigger than you think.
Earlier this year I started working with two talented women entrepreneurs who run a fantastic adult sleep-away camp called Soul Camp. Upon the start of our collaboration, they were contacted by Google to investigate incubating their business. AMAZING!!!
The cost to be incubated by Google comes with a high ad spend requirement. These founders needed some extra capital to cover these costs but didn't think they had a strong enough network to help them find funding. I was convinced otherwise and immediately walked them through my Sx6 Finding Investors Formula and we developed a sound strategy that made sense. We tapped straight into their network and got them funded in under 60 days.
Start The Discovery Process
The first thing you need to do is set aside some time and start writing down (or typing if you are a spreadsheet guru) a list of all your family members, all your friends, all the people you've worked with in the past, people you've done business with, clients, everyone you can possibly think of who knows you and likes you.
Stress creeping up at the thought of reaching out? Don't worry, the point is not to directly ask these folks to invest in your business. Instead, you are going to shift your mindset and enlist these people as your tribe of fundraisers. Think of this as an opportunity to reconnect and share the excitement of what you are up to. If you are embarrassed about your business and what you are building, then you may need to rethink it altogether.
Otherwise, head up, shoulders back, smile on, engage that enthusiasm and make it your goal to have a phone conversation with everyone on your list. DO NOT DO THIS BY EMAIL! Email doesn't allow for two very important things:
1.Enlisting your tribe means that you need to show them that you care first. A phone conversation allows for you to explore how you can help them with one specific thing. That thing could be as simple as an introduction, a link to an article, etc. This is a critical step in your fundraising process.
Yes, it requires effort on your part. Yes, you are running a business and don't have a lot of time. I GET IT! However, unless you have months or years to wait around to get funded, unless you have all the word-of-mouth advertising you could ever want, you must take the time to have these conversations with your network.
Doing so will build an army of brand ambassadors who tell everyone they know about your business and connect you with others who are interested in funding you. Or maybe someone in your network, perhaps someone with young money, will seize the opportunity to immediately invest in you. Whatever the outcome, ALL of this comes at no cost other than a call and simple act of generosity. The return on investment of your time now is well worth it!
2.During this phone conversation you are going to ask one very important question: "Who do you know that might be interested in meeting with me to learn more about this opportunity?"
After asking, pause and wait for the response. Let them mention two or three people they know, and then make it really easy for them to help you. Tell them that you are going to provide the exact email they can copy, paste, and send to those people they mentioned. By crafting the email for them and sending it either during the conversation or within minutes after, you are increasing the likelihood of the connection happening--because you've made the task almost effortless.
You may not have phone numbers for every person on your list, so get resourceful and use things like LinkedIn to figure out how to get them on the phone. If you do this exhaustively, I promise you will be amazed at the results.
Fear gets in the way of you going big. It stunts curiosity. When you're afraid, you don't ask important questions that can get you from no funding to fully funded in a matter of weeks.
More importantly, fear keeps you from tapping into your connections who want to support and help you. As a result, you could be leaving your ideal investor in the dark, with no idea that you're out there looking for funds. Since you are only six degrees of separation from your ideal investor, think Mark Cuban, Barbara Corcoran, or Marcus Lemonis, not tapping into your network means you could be missing out on connecting with someone really big. You'll never know...
Conversely, by bravely reaching out to your connections, you're empowering yourself to do big things in the world. Finding and securing the right funding sources will enable your business to have the kind of impact that positively affects the lives of everyone in your network and beyond--and perhaps help you become the richest woman in the world.
In honor of Woman's Equality Day, let's acknowledge the progress made since women were first granted the right to vote and also recognize that women are upgrading the leadership rules. Yet, despite these strides, the reality is that less than 5 percent of all venture capital investment goes to a woman-owned business or one with a woman on the executive team, as reported by the Diana Project. All the more reason for women in business to move beyond their fear and secure funding within their own network.
Making connections and growing your network isn't a stand-alone action for success. It's part of a larger process that starts with believing that anything is possible.
Confidently tapping into your network is key! The authors of the Confidence Code say it well, "Confidence is life's enabler. It is the quality that turns thoughts into action. Confidence does require a choice: less worrying about people-pleasing and perfection and more action, risk taking, and fast failure." Be your own hero and take action, which means being prepared. Here is a list of ten questions every savvy investor will ask. Boost your confidence by making sure you are prepared to answer each of them.
Fear cannot live in inspired action, so do what it takes to identify and tap into your connections, make sure you are prepared and you'll find yourself moving forward in a very big way.
Support HuffPost
The Stakes Have Never Been Higher
Related
Popular in the Community