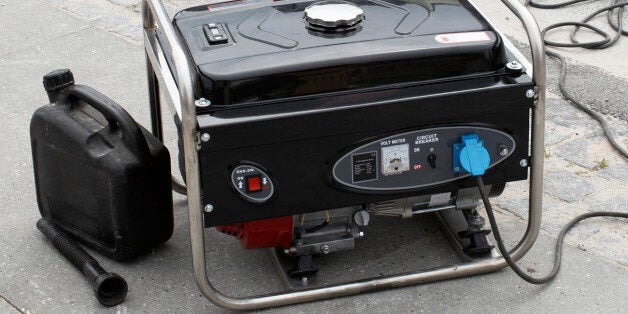 A generator can last for decades but it needs proper maintenance. Just like it's important to eat healthy and exercise, a generator also needs maintenance to prevent it from breaking down. The better the maintenance, the longer your generator will function without the need for extensive repairs, which can translate into serious cash from purchasing expensive parts or even replacing the whole unit. Read on for seven top maintenance tips to ensure that your electrical generator is safe and ready to go when the power runs out.
Purchase a warranty or backup generator
This may seem pretty self-explanatory, but investing in a warranty might be the best thing to protect yourself when power runs out as generators aren't cheap. Get to know the coverage; it might be full or partial. Investing in a back-up generator can also help control your home insurance costs as well.
Invest in a cover or an enclosure
Electricity is susceptible to water and the slightest rainfall might damage a part that might cost a pretty penny. Depending on whether your generator is a standby model or portable, you'll want to invest in either a cover or an enclosure. Another suggestion is to build a generator garage similar to that of a doghouse for a portable generator.
Use heavy-duty cords for less voltage use which can also prevent premature burn-out. Lighter cords increase the voltage. And since generators are noisy, you might be better off investing in a longer cord for uninterrupted sleep.
Power up your generator every three months
Manufacturers recommend running generators every three months for about 30 minutes to charge the battery for the electric starter. The last thing you'll want is to discover that your electric starter isn't working in time of need.
Avoid damaging your generator by keeping your tank filled with gas. When a generator runs out of gas, they stop power while the electrical load in your home will suck the magnetic field from the generator itself.
Keep oil and filters plentiful
The last thing you want to be doing is shopping for a new oil or filter during a long power outage, so keep a supply of oil and filters.
You don't want to purchase a generator that will exceed the maximum capacity that your generator is able to put out. Be sure to read the ratings before buying a generator -- there's the higher "maximum" or "starting" rating or the "rated" or "continuous" watts. If you buy a generator for the higher power level, it will only work for a short time and at that level. But at the end of the day, that generator won't extend its running capacity, and off you'll be -- running to find a new generator.
As you can see, a generator can be a lifesaver in times of prolonged periods of power outages. And when you take care of your generator, it gives you and your family the right peace of mind.
Related