Lots of people like to go on ghost tours, especially around Halloween. Personally, I prefer un-ghost tours. Even though my new novel, "Unbreakable," follows a secret society of ghost hunters, I would never hang out in a haunted place. Did I mention that I'm superstitious and I believe in ghosts? However, I do enjoy researching and writing about them--the creepier the better. I even braved standing outside of Lilburn Mansion, one of the real haunted locations in "Unbreakable," to film a video about the book (which you can watch here). While you probably won't catch me near any other places that could end up on "Ghost Hunters" any time soon, feel free to create your own cross-country ghost tour by checking out my Top 7 Haunted Places. Just don't expect me to join you.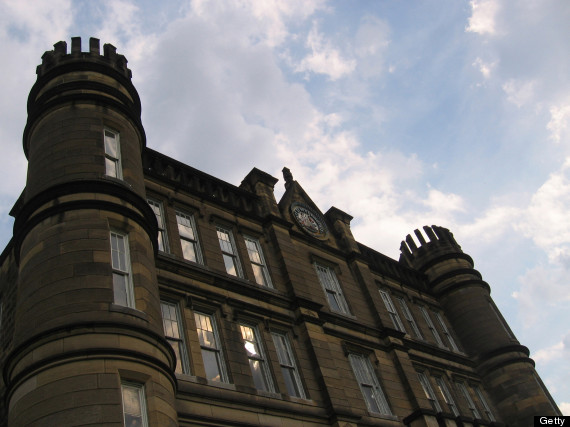 West Virginia Penitentiary in Moundsville, West Virginia: This is one of the real haunted locations featured in Unbreakable and on the TV show "Ghost Hunters," with Grant Wilson & Jason Hawes (who both gave quotes for "Unbreakable"). Tours are available, but violent deaths in the solitary confinement area and the boiler room have resulted in too much poltergeist activity for my taste.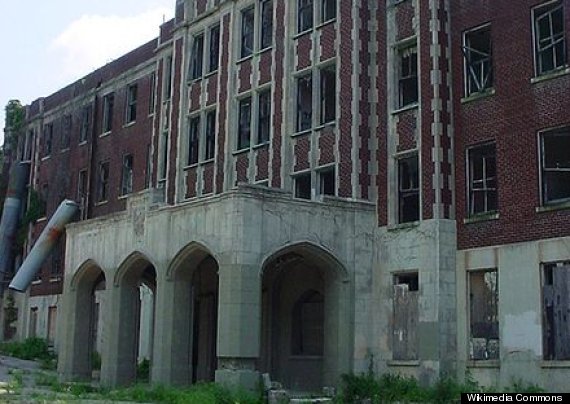 Waverly Sanatorium in Louisville, Kentucky: This hospital opened in 1910 to treat tuberculosis patients. But experimental procedures and tuberculosis itself lead to insanity or death for 6,000 patients during the 52 years Waverly Hills was open. The paranormal activity includes: a little girl on the third floor who plays hide and seek with visitors and an old woman with bloody wrists screaming for help. Still, there are plans to turn this historic building into a hotel (which you can bet I won't be staying at any time soon).
Bell Witch Farm in Adams, Tennessee: An unseen force terrorized the Bell family with everything from rat and insect infestation to physical torment. The entity claimed to be the spirit of Kate Batts, a neighbor who was cheated by John Bell. Her goals were simple: kill John Bell and stop his daughter Betsy from marrying a neighbor boy - both of which she achieved. If you've brave enough, you can take a tour of the Bell Witch Cave and a reproduction of the Bells' cabin. The original home was torn down for safety purposes (not a great indicator of a choice vacation spot).
Devil's Road in Chadds Ford, Pennsylvania: Street signs were removed, which makes it difficult to locate this windy road just north of the Delaware border. The abundance of "No Trespassing" notices discourages exploring if you find it. So why is the Devil's Road so creepy? Follow it long enough and you'll see the infamous Cult House, which has plenty of disturbing rumors surrounding it. The trees lining the road all lean steeply away from the road - and the house. I'll take that as nature's cue for me to keep driving.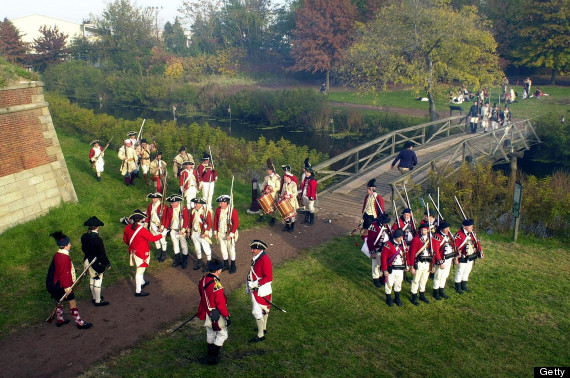 Fort Mifflin in Philadelphia, Pennsylvania: This fort is the only Revolutionary War battlefield still intact, and it has more than its share of reported hauntings. The ghosts are said to include a woman whose screams have led the Philadelphia police to investigate (only to find no one there), a faceless man, a tour guide in Revolutionary clothing, and plenty of children and dogs. Fort Mifflin is worth checking out for its historical significance, but if you have a run-in with the faceless man, don't say I didn't warn you.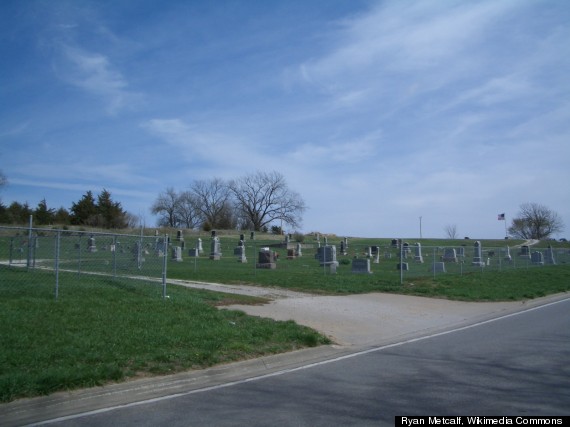 Stull Cemetery in Stull, Kansas: For a tiny town near Topeka, Stull has had more than its share of paranormal action. This cemetery is rumored to be one of the seven gates of hell, and many claim "the devil himself holds court with his worshippers there." Luckily, it's only about 10 miles away from Lawrence, KS, so if there's anything supernatural going on there, we can bet the Winchester boys will take care of it.
Exorcist House in St. Louis, Missouri: In 1949, a boy from Washington, D.C. was suffering from mysterious symptoms, and the Catholic Church decided that the only cure was an exorcism. The boy and his family stayed in this St. Louis house after the word "Louis" appeared above his ribs. This is also where the exorcism took place, and later inspired William Peter Blatty's novel, "The Exorcist." If you're in the market for a new house, I think "past exorcism site" is a definite pass.