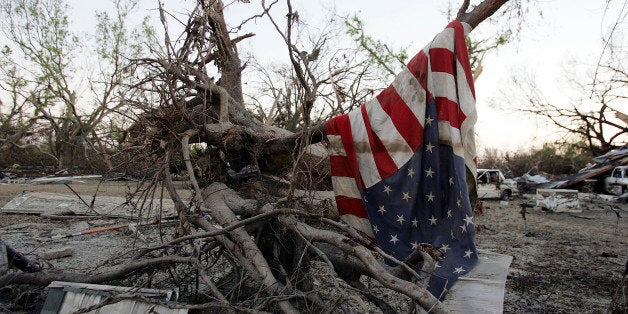 1) I live on the first floor, so there would be no point.
Pre-Katrina my husband Jeff and I lived on the second floor. Then we lived in Illinois, second floor again, while my parents both succumbed to the long goodbye of Alzheimer's Disease. Then we shared a house with Dr. John while everybody was making it back to the city. Now we live in the French Quarter in a Creole cottage that I leave as little as possible. Having the bottom drop out of life turns you into a couch-hugger once you find a couch that tends to remain in place. It's a long story.
2) The stories from New Orleans still need to be told.
New Orleans is a tale of 200,000 cities. That's how many people were left in New Orleans post-Katrina. After the diaspora, each of them became a city unto themselves. And each has lived a lifetime in the last 10 years. Heartbreak and suicide was epidemic in the first years of returnees, and we've all been to far too many funerals, as joyous as a New Orleans funeral can become. But there's a new wave. New Orleans has experienced a youthquake of transplants and their accompanying gentrification, and the zeitgeist of this city takes years to understand, if you ever really do. Storytelling is a part of sharing that legacy. In the last two days I've heard buskers playing both The Carpenters and The Eagles. If our stories don't get out there, forget about hearing Danny Barker's 'You Gotta Get Yourself a Job Girl" or Huey Piano Smith's "I Thought I Heard Buddy Bolden Say" on any given Saturday stroll.
3) After 10 years, thanks must be given.
It's not possible to list how many people reached out to help New Orleans in the last 10 years. On 8/30/2005 Jeff wanted to help the musicians he had played with his whole life knowing that they, and possibly we, had lost everything. I remember trying to talk him out of it from a hotel room in Chicago. It seemed like something more people would do if it was possible. But he remained undeterred and we hit the road for The New Orleans Musicians Relief Fund. We couldn't come home for months, and it helped to think of someone beside yourself. Wilco played a benefit in Chicago that funded the first major grants and our charity kicked into action.
4) No, really. People are wonderful.
Even once the recession, BP Oil Spill and what has felt like a never-ending series of disasters hit, instruments never stopped coming. Grand pianos, violins, trombones, trumpets, drum sets, percussion for kids, keyboards, guitars, guitar stands, marching band drums, band uniforms, a band car, a second car when the first car was stolen, housing, gig clothes, an Italian concertina for Johnny Sansone who's so big he made it look like a thimble ... to this day I am in awe of the generosity of spirit that met New Orleans in its darkest days. Last year a donor found a rare French clarinet in his Bourbon Street attic. It may not have been played in 100 years. Brilliant New Orleans clarinetist Rickey Paulin accepted it, and it's being restored. As he said, "I've GOT to play that thing!"
5) Music helps get you through anything.
Endless Katrina footage getting you down? Listen to songs about it instead. Two years into New Orleans recovery, musicians donated tracks to ReDefine 8/29. Everyone from R.E.M. with a live track to the dB's to New Orleans' own James Andrews. Upon the compilation of national and international songs of recovery's release, David Fricke of Rolling Stone gave it a four star review. Our local heroes often go unsung, so I've always been proud of Jeff for finding so many Katrina songs that resonated. The download tracks have reverted back to the original artists, but you can hear it on WHIV-FM on 8/29 at 1 p.m. Central.
6) The coverage - there is just so much of it.
There's been more long-form Katrina coverage in the last month as there had been in the previous 10 years. Schools, music, food, wetlands, population, -- if the saturation from the Katrina 10-year is from some kind of mass media survivor's guilt for not writing about the city in, say, years 3, 6, 8 or any odd year, I'll take it. Memes have been blown up, clumsy narratives imploded, numbers have been crunched. I can't imagine the dent in legacy media and web site budgets from the blanket coverage of the last week, especially in this era of slim media margins. As much as I complain about getting the Katranniversary yips, I'm grateful for the deep dive into the state of the city that not everyone thought was worth saving. Turns out it saved itself.
7) After Saturday, there's another 10 year break.
So see you back in New Orleans for Katrina 20, national media. In the meantime, the stories never end.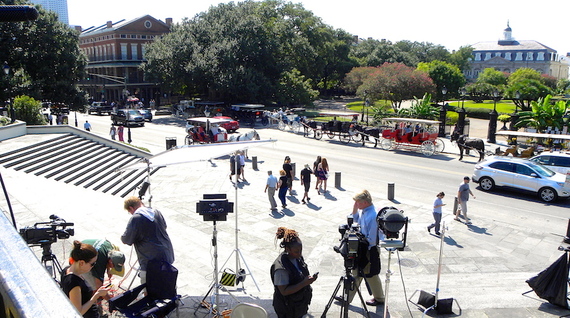 Lagniappe: How's Your House by Ian Hunter, Video Grewvia for NOMRF:

Popular in the Community