I have this habit of reading the news before I get into work. In winter, I get up grab my iPad from the study and get back into bed and read various news sites. I may walk out onto the balcony and take a photo of the sunrise on the way... ;-)
This habit makes me money. Seriously. Let me tell you how.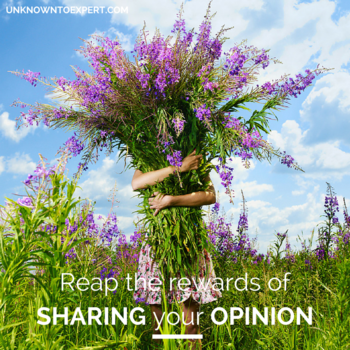 One morning in May, I read that President Barrack Obama tweeted for the first time from @POTUS (President Of The United States). His first tweet caught the attention of ex-president Bill Clinton which evolved into a witty Twitter exchange between the two politicians: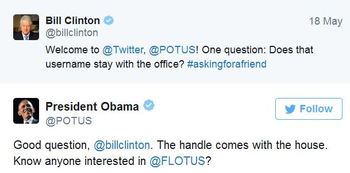 What do you think of this? A witty exchange between two leaders? Obama has a POTUS Twitter account, who cares?
I think....what a great story. I wonder if I can wrap an angle around it and pitch it out so I can make a media comment on it.
When I got into the office I pitched to a journalist at the Australian Financial Review (AFR), a leading finance newspaper in Australia, who writes about social media and technology. My clients (and potential clients) read the AFR, so that's a good publication for me.
"I can explain how Obama is using Twitter as another vehicle to showcase his carefully crafted personal brand - one that is accessible and compelling to people from many walks of life. Obama has been very smart in his use of media, and now social media, to build a personal brand that shows him as human, intelligent, strong, patriotic, and someone who doesn't mind making fun of himself."
"I can discuss what business leaders can learn from Obama's own personal brand and why it's important when creating one to have a well thought out brand personality, brand messages and to stick to a specific niche. Please let me know if this is of interest, I'd love to chat with you".
It got picked up immediately. I did the interview and it was syndicated across AFR, Sydney Morning Herald (SMH) and New Zealand Business.
Then I got a call from a prospective client, asking me for a new business meeting, saying he had read the article and wanted to build his personal brand and business profile. Boom! This happens often when I'm featured in the media.
Your opinions, when shared with the media, can make you money. So start thinking about how you can pitch your ideas today!
About the author
Catriona Pollard is the author of 'From Unknown To Expert', a step by step framework designed to help entrepreneurs develop effective PR and social media strategies to become recognised as thought leaders and influencers in their field. www.UnknownToExpert.com.
Catriona is also the director of CP Communications, which merges traditional PR tactics with cutting-edge social media strategies that engage consumers as well as business.
Calling all HuffPost superfans!
Sign up for membership to become a founding member and help shape HuffPost's next chapter