The evolution of crowdfunding as a new investment vehicle in the US real estate industry has been remarkable in the past few years. Since the JOBS Act was passed into law in 2012, platforms specializing in crowdfunding real estate projects have mushroomed across the country.
Today, platforms offering innovative services to their clients dot the industry landscape. With differences in the type of instrument (debt or equity) offered to clients, type of services offered, and minimum amounts allowed as investment, these unique platforms have succeeded in bringing crowdfunding into the mainstream of real estate investing.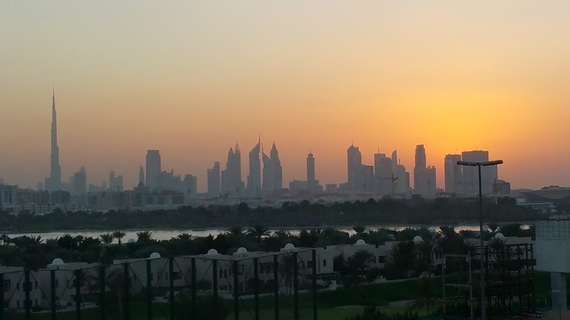 Photo Credit: VictoriaGlobal.co
In 2012, there were less than 10 identifiable platforms in the real estate crowdfunding industry, but this year the number has soared to more than 80 unique platforms in the US alone as the success stories of early adopters attracted new players into the industry in droves.
Times Realty News, an investment I've made, tracks 100+ sites in realty crowdfunding worldwide, with the bulk of these sites operating mainly in the US. Times Realty News has come up with this list of platforms which have passed beyond the beta mode and are having ongoing operations in the industry. Here is the list of the 80 top platforms we've tracked so far in the US realty crowdfunding space:
Acquire Real Estate
aCrowd
American Colonial Capital Fund
American Homeowner Preservation
AssetAvenue
AssitecaCrowd.com
Blackhawk Investments
Carlton Accredited Equity Crowdfunding
Creative Equity Group
CRELender
CrowdAlliance
CrowdFundsRealEstate
CrowdRealty Co.
CrowdStreet
CrowdTranche
CrowdVested
CRWD
Deitscho
DiversyFund
EquityHunt
EquityNet
Flipping4Profit
Funding Hamptons
FundingRoots
Fundrise
FundthatFlip
Groundfloor
Groundbreaker
Ground Lease Capital Partners
High Income Real Estate
Home Union
iFunding
Inner 10 Capital
InvestPeer
KCiFund
Loquidity
Mainstreet
MassVenture
Mayfair&Morgan
Money 360
NexRegen
NXGen Capital, Inc.
The NNN Crowd
OpenSource Capital
OurStreet
Own It Detroit
PassiveFlow
Patch of Land
Peer2PeerNetworks
PeerRealty
PeerStreet
Primarq
Prodigy Network
ProHatch
PropFunds
Propellr
PropertyPeers
Property Pool
RE Capital Partners
Real Circle
RealConnex
Real Liquidity
RealCrowd
Realquidity
Realty Mogul
RealtyShares
RealtyWealth
RCSCapital
Rich-Uncles
Sequorum
Sharestates
Silver Portal Capital
Sprovy
Stake
Terra Funda
The NNN Crowd
Tycoon Real Estate
Vestor
Wealth Migrate
WeAreCrowdfunding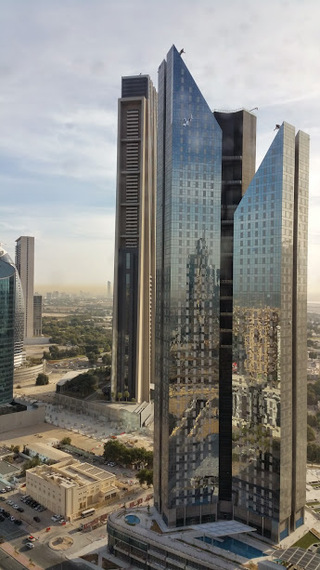 Photo credit: VictoriaGlobal.co
Among these platforms, the top three firms have facilitated more than $3 billion in real estate transactions:
Fundrise: The Washington DC-based platform, Fundrise, which was launched in 2011, gives both accredited and non-accredited investors the opportunity to invest for as low as $100 in a hybrid of debt and equity deals of institutional quality. The firm has more than 42,000 members and has facilitated a total of more than 50 deals with an average of 4 deals per month and with a total value of properties amounting to $2.6 billion.

Realty Mogul: Established in 2012, Realty Mogul entered the spotlight when it raised $9 million in venture capital from Canaan Partners. The firm has more than 14,000 active accredited investors which have invested a total of more than $60 million to fund nearly 200 properties valued at nearly $390 million.

iFunding: Launched in 2012, iFunding was the first to offer a real estate crowdfunding mobile app for investors using their platform. Investors have the opportunity to invest for as little as $5000 in real estate debt offerings as well as preferred equity investments. The firm partners with real estate institutions and family offices to provide investors the opportunity to "invest alongside a billionaire." The firm has facilitated approximately 36 deals with an average of 4 deals per month. Investors using their platform have invested a total of more than $35 million to fund properties valued for a total of nearly $450 million. Of its 36 deals, 25 are equity deals amounting to $32 million, and the largest was $1.25 million in one equity deal. The remaining 11 are debt deals which totaled $3.5 million, and the largest was $1 million in one debt deal. This shows that there is a growing interest in debt deals which we will be seeing more of this 2015.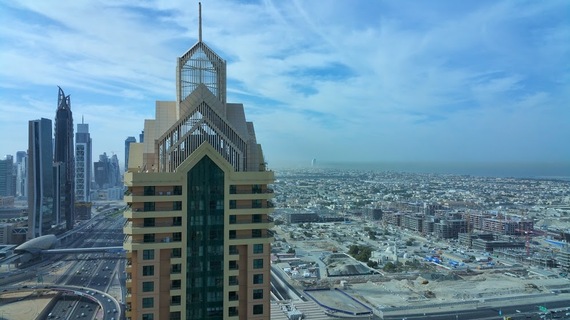 Photo Credit: VictoriaGlobal.co
The entrance of institutional players into the industry has proven to be a game changer as well as traditional platforms have opened up to institutional capital. This strengthens the belief by most industry stakeholders that institutional capital will co-exist with funds raised from the crowd, and that crowdfunding will serve as a good complement to other well-known sources of fund such as angels and venture capitalists.
In fact, platforms have already attracted funds from top-notch investors and institutional groups for their Series A round of funding: Fundrise raised about $38 million from a group of investors led by Renren, a Chinese technology firm.
A landmark move also occurred in the industry when The Carlton Group, a top institutional player launched its accredited investors' equity crowdfunding platform earlier this year. According to the founders, the platform is exclusively for high profile accredited investors and other investor groups who could invest a minimum of $1 million into the project offerings listed on their website.
Other big players have noticed real estate's potential in the crowdfunding space. For example, CrowdAlliance, an equity crowdfunding platform, is focusing on helping investors worldwide with cash flow for property investment and home development.
The growth of the industry is further evidenced by platforms which provide technology and compliance services to the crowdfunding industry. An example is FundAmerica which provides applications and backoffice tools to help portals to grow and raise money. Scott Purcell, CEO of FundAmerica, puts it this way: "Online platforms and service providers like us provide opportunities that real estate entrepreneurs and developers can take advantage of in their quest for online funding."
As the industry continues to grow, new models and niches are emerging in the real estate crowdfunding industry. Earlier this year, RealtyWealth launched the first commercial real estate crowdfunding platform dedicated to single tenant lease investments and provides opportunities for investments in institutional quality deals.
The trends are worth tracking as real estate crowdfunding continue to make its mark not only in the real estate market but also in the finance industry. It is fascinating to watch how it will attempt to open new doors to be in step with the rapid growth of online and mobile technology, and in particular with the growing population of social and new media savvy investors.
Support HuffPost
The Stakes Have Never Been Higher
Related
Popular in the Community