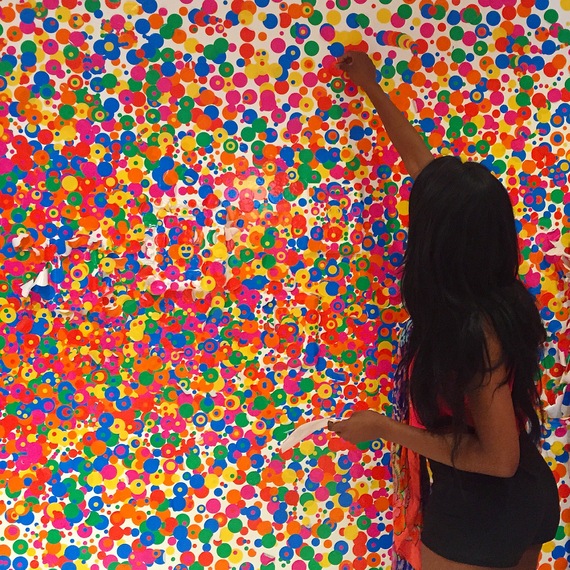 (Nana Meriwether. Photo Courtesy of City Lately)
It is finally warm outside! If your spring awakening has been slow to start, may I suggest a cultural catalyst to help; Ascend from your wintry slump with a visit to some of the city's current art exhibits.
From Yayoi Kusama's Give Me Love showing at David Zwirner Gallery to Bjork at The Museum of Modern Art, there are plenty of art exhibits around town to help revive your mind.
1. Yayoi Kusama's Give Me Love on view at David Zwirner Gallery
The 86-year-old Japanese artist Yayoi Kusama presents her show which includes stainless steel pumpkin sculptures speckled with dots and the popular obliteration room where guests are invited to paste sticker dots inside an installation that began as an all white room.
(May 9 through June 13 | David Zwirner Gallery: 519 and 525 W. 19th Street (between 10th and 11th Avenues)
2. Yoko Ono: One Woman Show, 1960-1971 at MoMA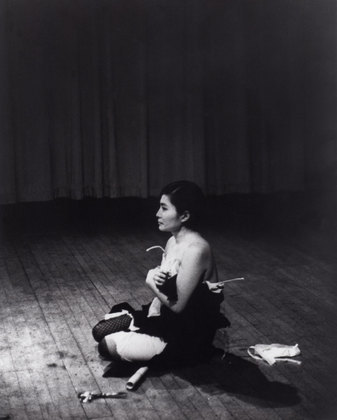 (Photo Courtesy of MoMA.org)
In 1971, Yoko Ono unofficially debuted a one woman show entitled Modern Museum of (F)art at the Modern Museum of Art. When guests arrived however, they were met with a sign revealing Ono "had released flies on the Museum grounds, and the public was invited to track them as they dispersed across the city".(MoMa.org)
MoMA has gathered around 125 of works that led up to her 1971 Modern Museum of (F)art showing and they are on view until September.
(May 17 through September 7, 2015 | Modern Museum of Art: 11 W 53rd St, New York, NY 10019)

3. Bjork at The Modern Museum of Art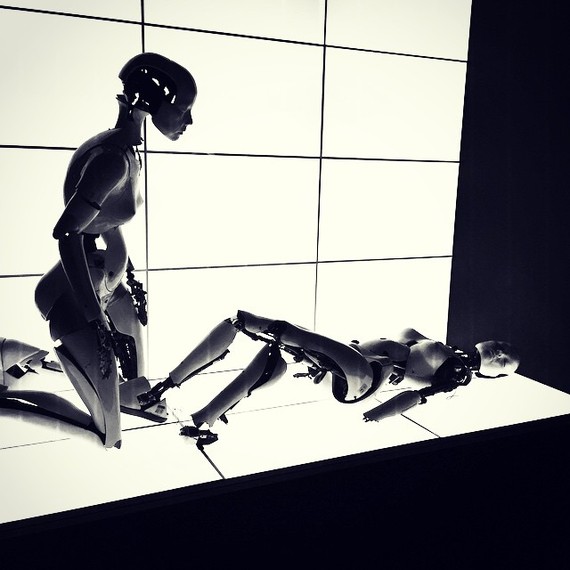 (Bjork retrospective at MoMa. Photo courtesy of @kakofonia)
The Modern Museum of Art presents a look back at about 20 years Bjork's work. The Icelandic musician has inspired several floors that artfully commemorate her work as an innovative artist.
(March 8 through June 7, 2015 | Modern Museum of Art: 11 W 53rd St, New York NY 10019)
4. Andy Warhol: Campbell's Soup Cans and Other Works 1953-1967 at MoMA
Andy Warhol's 1962 signature series of Campbell's soup cans is on view at The Modern Museum of Art. The series of 32 paintings lines the museum walls in similar fashion to when they were first shown in Los Angeles in 1962. These works are pivotal in that they signify when Warhol began to shift to a new method of photo-screenprinting to create uniformly repetitive works that in all made a note about America's shift to a more commodity based society.
(April 25 through October 18 | Modern Museum of Art: 11 W 53rd st, New York NY 10019)
5.Ralph Pucci: The Art of The Mannequin at The Museum of Arts and Design (MAD)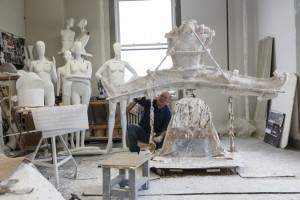 (Photo courtesy of MadMuseum.org)
Having collaborated with the likes of Diane von Furstenberg, Anna Sui, Isabel and Christy Turlington, The Museum of Arts and Design is showing a collection of over 30 mannequins by designer Ralph Pucci. This exhibition marks the first ever museum showing of the New York designer's work.
(March 31 through August 30, 2015 | MAD Museum: 2 Columbus Circle, New York Ny 10019)
On display at The New York Botanical Garden's are a collection of over a dozen of Kahlo's works in a setting presented similar to her garden studio and home in Mexico City.
(May 16 through November 1, 2015 | 2900 Southern blvd, Bronx NY 10458)
This is the first showing of Basquiat's notebooks. Over 160 pages of poetry, observations and sketches are on view of the Brooklyn artist.
(April 3 through August 23, 2015 | 200 Eastern Parkway, Brooklyn NY 11238)
On display for the first time with Gagosian Gallery is Michael Heizer. Known for his large scale sculptures, Gagosian presents his collection, Altars: A "series of new monumental steel sculptures, and negative wall sculptures featuring metamorphic and igneous rocks." (Gagosian.com)
(May 9 through July 2, 2015 | Gagosian Gallery: 555 West 24TH st New York NY 10011)
9. China: Through The Looking Glass at The Metropolitan Museum of Art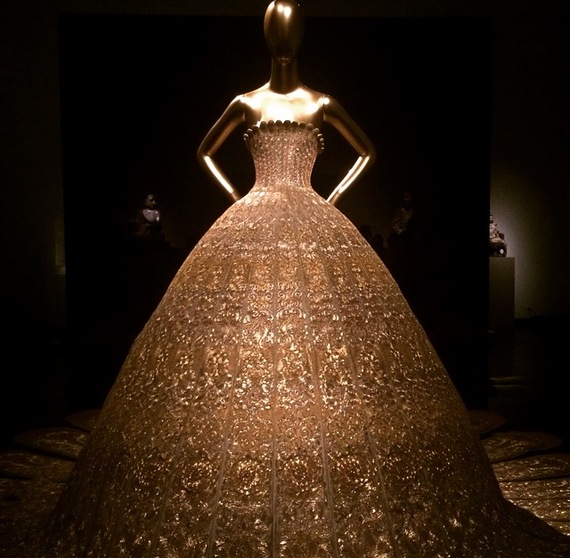 (Photo Courtesy of City Lately)
Frocks by designers such as Yves Saint Laurent, Karl Lagerfeld for Chanel, John Galliano for Christian Dior, Jean Paul Gaultier, Guo Pei, Marc Jacobs for Louis Vuitton, Karl Lagerfeld for Chanel, Alexander McQueen for Givenchy, Dries van Noten and more are on display to the theme of how the east has influenced western culture. This exhibit was celebrated by The Met Gala on May 4.
(May 7 through August 16 | The Metropolitan Museum of Art: 1000 5th ave New York NY 10028)
Relax and catch some rays amidst Mary Heilmann's Sunset installation at The Whitney Museum which just recently relocated to The Meatpacking District, NYC.
(May 1 through September 27 | The Whitney Museum: 99 Gansevoort Street New York, NY 10014)
Calling all HuffPost superfans!
Sign up for membership to become a founding member and help shape HuffPost's next chapter