Top Chef: Just Desserts premieres tonight on Bravo, right after we learn the winner of the seventh season of regular ol' Top Chef, finishing up in Singapore, by way of DC. An unprecedented dosage of Top Cheffage, certainly. And everything you need to know about it is below.
Here are the lucky pastry chef'testants. Who will be out first? Who will hang on to win the first ever title of... "Top Chef but for pastry."*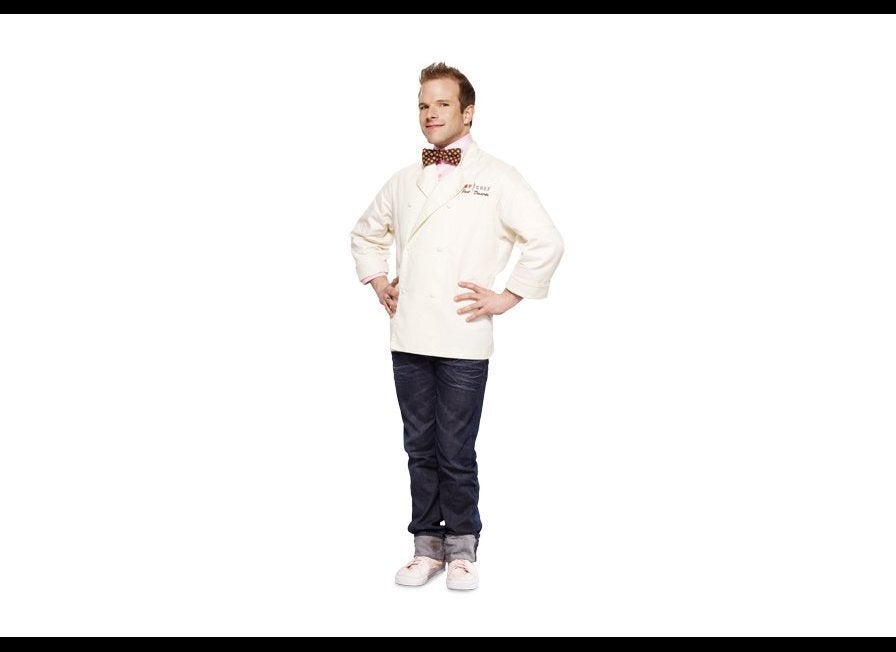 'Top Chef: Just Desserts' Contestants
Our lucky competitors will be judged by:
Gail Simmons of Food & Wine, who you may remember from such shows as Top Chef (non-pastry editions)
Johnny Iuzzini, pastry chef uber-star, most recently at Restaurant Jean Georges, Nougatine, and Perry Street, and possibly destined for Michael White's rapidly expanding empire (or then again, maybe not).
Hubert Keller, chef of Fleur de Lys in San Francisco and Las Vegas, Burger Bar in Las Vegas, St Louis, and San Francisco, and SLeeK Steakhouse and Ultra Lounge in St Louis.
Who will they send home with $100,000? Predict the winner!
Here's Bravo's palate-wetter for tonights premiere:
While all the pastries and sweets might give the judges and viewers a sugar high, to the newest chef'testants this is serious business. For the first elimination challenge the chefs must take on a popular, yet temperamental ingredient, the one-and-only chocolate. Will the chefs be able to impress the king of chocolate and Week 1 judge Jacques Torres, or will the tricky ingredient be too much too handle at the beginning of the competition? Find out on the premiere of BRAVO's Top Chef Just Desserts 9/15 @ 11/10c
And some preview videos, courtesy of Bravo:

Taking on America's Sweet Tooth: 12 of America's talented pastry chefs go at it for the inaugural season of Top Chef: Just Desserts.
Everyone's Favorite Ingredient: For their first challenge, the chefs work with chocolate:
* Okay, we do not know the official honorific yet.