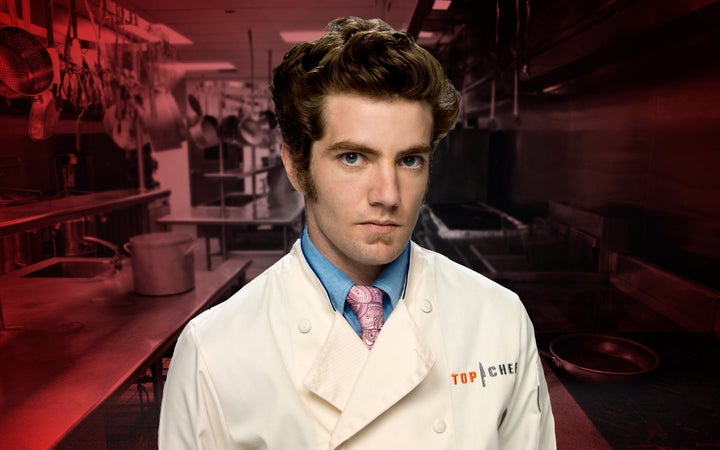 It's Beef Week at HuffPost Culture. Fight us.
A couple of weeks into filming the second season of "Top Chef," which aired on Bravo in 2007, contestant Marcel Vigneron asked production if he could get a haircut.
His hair grew quickly, Vigneron explained in a recent interview with HuffPost. (Vigneron, who was 26 while competing on the show, is now 38.) So while he started off the season feeling good about his coiffure, a couple of weeks in, things turned, as Vigneron put it, "very shaggy dog."
Production declined Vigneron's multiple requests. They had to prevent continuity errors from arising during editing, "Top Chef" publicist Rebecca Boswell told HuffPost. However, according to Vigneron, the producers added a strange caveat: "The only way you can cut your hair," Vigneron recalled them saying, "is if one of the other contestants cuts it for you."
A man was physically assaulted. On a fucking cooking show. Over a decade later, I'm still not over it.
The event left the show's principal judge, celebrity chef Tom Colicchio, truly unnerved. He wrote a blog post for Bravo in which he processed the stunning events. "In a flash I understood how frat pranks can morph into ugly acts of hazing, or how a rowdy bachelor party can become the scene of a crime," Colicchio wrote.
He added, "The whole thing brought to mind that famous quote, 'All that is necessary for evil to succeed is for good men to do nothing.'"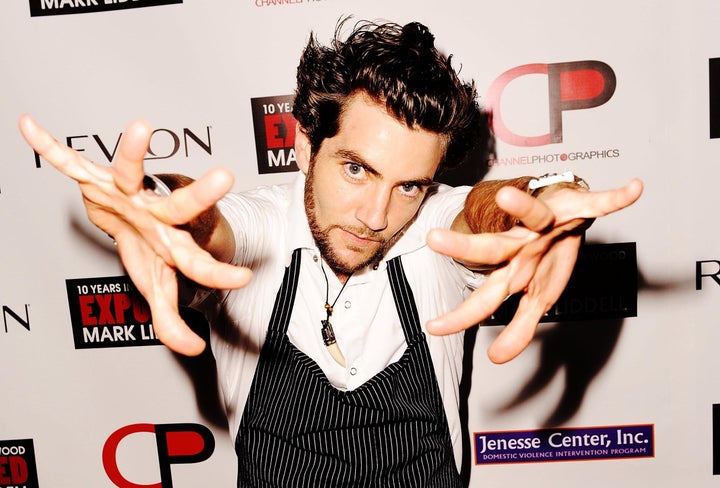 Before I relay our long-follicled friend's feelings about the decade-old beef, some context: "Top Chef" is an ongoing reality competition show that premiered on Bravo in 2006. Every season, contestants compete in various cooking challenges for a rotating panel of notable chefs, vying for the ultimate title of Top Chef and a six-figure cash prize.
Vigneron's assault was far and away the biggest scandal to arise throughout the show's 15 seasons. In a 2008 debacle henceforth known as "Scallopgate," a contestant foolishly used frozen scallops instead of fresh. In 2010, one contestant's pea puree went missing. (The mystery of the pea puree pilferer lives on). A particularly scarring 2011 episode involved an altercation over whether flour tortillas make bad enchiladas. Clearly, Vigneron's assault stands out amid these tepid culinary transgressions.
Marcel was one of "Top Chef" Season 2′s most formidable contenders. His greatest skill and weakness stemmed from his penchant for overly convoluted, technically ostentatious dishes that incorporated molecular gastronomy, i.e. food science. He was constantly topping off his dishes with various foams, which he made using thickeners like lecithin, xanthan gum and agar.
The effervescent toppings perfectly encapsulated Vigneron's televised persona ― sophisticated, showy and, for some, "full of gas."
Before long, "foam fanatic" Vigneron was thrust into the un-coveted role of the reality TV villain, portrayed as arrogant, pretentious and exhibitionistic. Onscreen, however, he was badgered most cruelly for diverging from traditionally masculine behaviors. One running taunt was that Marcel ― who looks like Andrew Garfield playing a mad scientist ― was a virgin.
(Vigneron told HuffPost the claim was "completely not true.")
Contestant Ilan Hall joked that Vigneron had never "lusted after a woman" and instead "jerk[ed] off thinking about Joël Robuchon," a French chef. During one televised outburst, Hall told Vigneron to "Shut the fuck up, keep making your foams and go cry in a corner."
Vigneron's persona left an audience divided. Half saw him as a cocky snob who was always putting on airs. The other half as a precocious and somewhat awkward sweetheart, unfairly picked on by the other contestants for being effeminate or eccentric.
My house was a Vigneron house. Full stop.
┏┓
┃┃╱╲ In this
┃╱╱╲╲ house
╱╱╭╮╲╲ we love
▔▏┗┛▕▔ & appreciate
╱▔▔▔▔▔▔▔▔▔▔╲
Marcel Vigneron
╱╱┏┳┓╭╮┏┳┓ ╲╲
▔▏┗┻┛┃┃┗┻┛▕▔
Vigneron's less-than-stellar televised characterization was only exaggerated by his quickly growing mop top. The internet dubbed him Astro Boy, Teen Wolf and the less creative "crazy hair." And still, Vigneron rejected the producers' offer to have a competitor cut his hair.
"Nobody here is a fucking barber," he told me over the phone. "These people don't even like me."
And yet, shortly thereafter, this very event nearly transpired.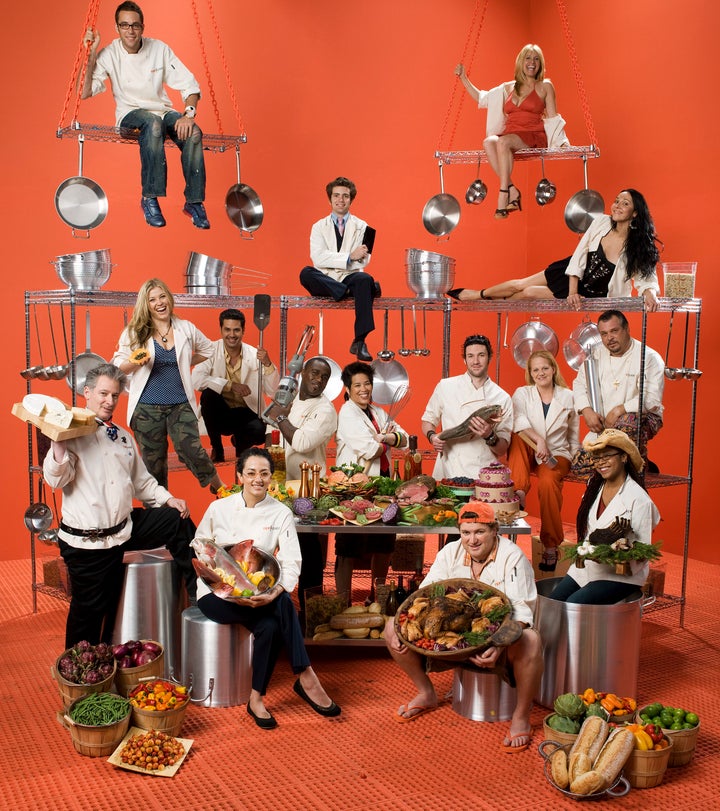 On the night of the incident, only five chef contestants out of an initial 15 remained: Ilan Hall, Sam Talbot, Elia Aboumrad, Cliff Crooks and, of course, Vigneron. The theme of the week's competition was "Sense and Sensuality," and the chefs were summoned to prepare romantic dinners for a room full of hungry couples.
After dinner, the chefs relocated from Santa Barbara, California, back to their home base in Los Angeles. Exhausted, Vigneron fell asleep on the couch as the rest of the contestants proceeded to get drunk.
There is one additional key detail to keep in mind now. According to Vigneron, for the entirety of the filming process, with the exception of this night, production was present on set: 24 hours a day, seven days a week. Yet on this evening, the cast was left unsupervised. Stranger yet, they were given a camera to document their evening.
"We allowed the chefs to have a camera because one of them had asked for one because it was their last night and they wanted to mess around and have some fun," "Top Chef" executive producer Shauna Minoprio explained in a blog post. "I think we all expected them to film themselves doing impressions of Tom [Colicchio] and Padma [Lakshmi] and some of the producers (that's what usually happens and it makes for fun extra content for the Bravo website)."
However, what occurred was far more bizarre.
In the middle of the night, contestant Crooks drags a sleeping Vigneron ― dressed in an undershirt and jeans ― off the couch, pins him to the ground and climbs on top of him. Crooks pushes Vigneron's face into the carpet as he struggles to break free.
"What the fuck are you doing?" Vigneron asks. Crooks is trying to shave Vigneron's head, is what he's doing, as clippers lie on the floor. Hall and Talbot watch from the sidelines and laugh, urging Aboumrad to come in and join. Crooks lifts up Vigneron and holds him vertically in a full nelson. Then Vigneron manages to escape his clutch.
The entire incident is captured on camera.
What you don't see, as Vigneron told me, is Crooks throwing chocolate bars at Vigneron's head. (This part of the story was not included in the footage that aired.) "I was boiling inside," Vigneron said. He thought about defending himself and using a nearby lamp as a weapon, but instead decided to exit the environment altogether.
Later, in another room, an underwear-clad Vigneron pushes past an encroaching Crooks, grabs an unused mattress from an adjacent bedroom, brings it into the bathroom and locks the door. He spends the night in the bathroom as the fellow contestants goad him to come out. He called the space "my own little sanctuary, where no one would try to shave my head."
"Obviously he was very upset about it. I mean, who wants to have their head almost shaved?" Crooks confessed in a televised interview edited into the scene. Crooks was sent home for physically harming another opponent the next day.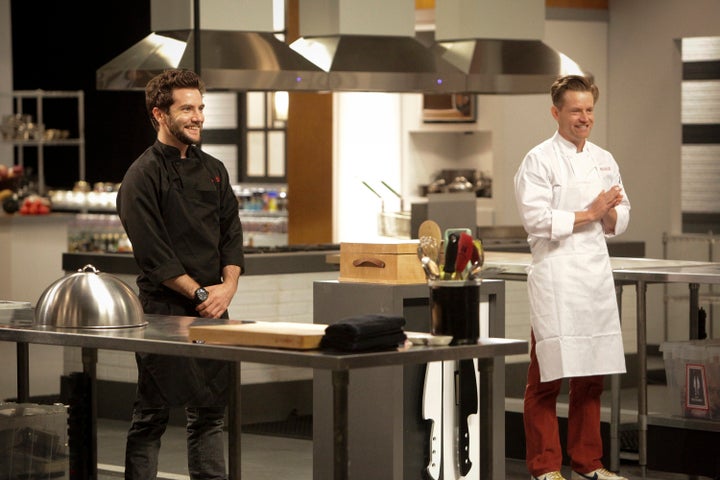 Most of the drama unfolded on air, yet, according to Vigneron, viewers saw a warped presentation of what actually went down. In the narrative we see, the contestants first get drunk. Then, both Aboumrad and Hall decide to shave their heads. After they barber themselves, they turn to Vigneron, thinking it will be funny to include him in the stunt, even against his will.
Some astute viewers might have noticed that this sequence doesn't quite line up. There's a shot in which Vigneron storms out of the room after being attacked, when Aboumrad is visible in the background with her full head of hair, which suggests Aboumrad and Hall shaved their heads after attacking Marcel, not before, as an attempt to mitigate the brutality of their actions.
Vigneron corroborated this account.
"A friend of ours said that the incident, and Elia giggling, and then her shaved head, reminded him of Pfc. Lynndie England, the grinning female soldier photographed holding Iraqi prisoners on leashes at the Abu Ghraib prison," the blog says.
"We certainly wouldn't go that far. It's ludicrous and trivializing to speak of the two events in the same breath. But we thought that our friend was nonetheless on to something, the way both incidents revealed and reveled in the impulse not only to humiliate and dehumanize an opponent, but to record it. (If we remember rightly, Susan Sontag had some provocative things to say about this in her books On Photography and Regarding the Pain of Others.)"
This blog post is, well, a lot. Yet it remains a fascinating example of the internet reacting to reality TV's dark underbelly before such a thing was commonplace. Amuse-Biatch realizes the cruelty in documenting pain for others' entertainment. This beefed-up, carefully concocted suffering, of course, would go on to become the most successful recipe in the reality TV book.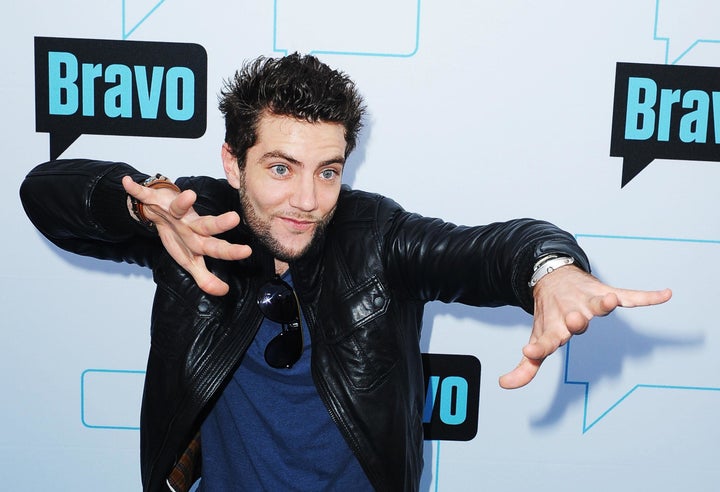 Vigneron was frustrated that the event was edited to appear less vicious than it really was ― more of a botched prank than an act of assault. But he's somewhat ambivalent because of its result: Crooks getting kicked off the show, thereby eliminating a key contender for the prize.
"In a weird way, all this traumatic stuff was kind of a blessing in disguise because I was able to stay in the competition because of legalities," Vigneron said.
And yet the trauma inflicted that night was real. "It's not cool to be picked on and assaulted," he said. "Beyond the physical pain of getting hit in the head with chocolate bars, there's the human aspect of wanting to belong to something and having everyone be like, 'You're weird, we don't like you, we're going to abuse you.'"
When I asked if any part of him believed the show was complicit in what went on that night, Vigneron preferred to "plead the fifth on that one," adding, "I may or may not have information that goes either way there."
Vigneron came in second place, losing the title to Hall, one of his most persistent bullies and an accomplice in the shaving incident. In the years since, however, Vigneron's career has outpaced that of his former competitor ― whose restaurant The Gorbals closed three separate times. Vigneron now owns two restaurants in Los Angeles ― Beefsteak and Wolf. Recently he appeared on the first episode of Viceland's "Bong Appétit."
Although Vigneron told HuffPost he's not interested in holding grudges or seeking revenge, he did enjoy the feeling of beating Hall ― and the rest of his season's best players ― in a "Top Chef" competition on the first episode of Season 3. Vigneron won a challenge by cooking a saffron foam, which he prepared with one hand literally behind his back. Given his well-documented penchant for foams ― and the fact that saffron was Hall's favorite ingredient ― the victory was sweet indeed.
"Seriously, come on," Vigneron smiled to the camera in a 2008 interview. "Was that not like the biggest smackdown of all time?"
And, in case you were wondering, his hair today is as luscious and touchable as ever. Chef's motherfucking kiss.
Popular in the Community