Feisty cheftestant Grayson went head-to-head with "Top Chef: Texas" (Wed., 10 p.m. EST on Bravo) head judge Tom Colicchio over her decision to serve chicken salad.
Tasked in the Elimination Challenge with creating a dish for 200 guests at a block party, Grayson came up with an "elevated" chicken salad sandwich, and Colicchio just couldn't believe it.
With a prize of $15,000 at stake he questioned the wisdom of choosing such a safe option, and asked if she really thought she could win with it. Standing her ground, Grayson asked, "You think that a chicken salad sandwich is really boring?"
To which he replied, "you have to win this against dishes that are potentially much more exciting than a chicken salad sandwich."
Grayson quipped, "Like a meatball?" Colicchio couldn't help but laugh when she derided her fellow cheftestants' decisions to cook meatballs and "Asian food" for the party.
Backing up her decision, Grayson pointed out that she prepared her sandwiches freshly to order, which actually made it a more complicated dish.

In the stew room afterward, Grayson said, "I feel like I just got brutalized."
Related
Before You Go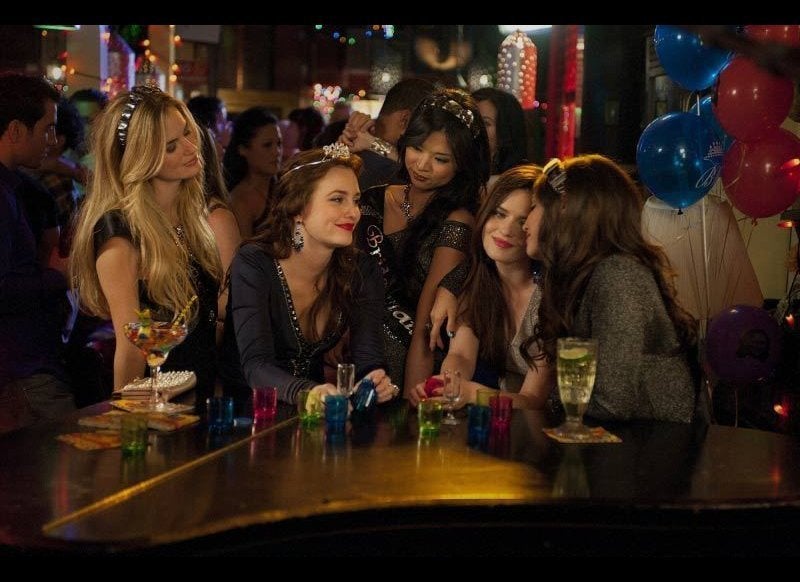 What's On TV January 23 To 29
Popular in the Community