There was an element of fun added to this week's "Top Chef: Texas" (Wed., 10 p.m. EST on Bravo) with the addition of Pee-wee Herman to the judge's panel. Unfortunately, he didn't bring Cowboy Curtis along with him for the Texas-sized edition of the venerable cooking series, but he did bring his childlike wonder and unique perspective, as well as his trademark red Schwinn bicycle.
Herman immediately delighted the five remaining contestants from the first challenge, which had them working with one of his favorite breakfast staples: pancakes. He was such a big fan, he gave each of them the exact same critique. "This is the best pancake I've ever had." Ed's pancake turned out to be just a little best-er as he won the challenge and the $5,000 that went with it.
With no Immunity available this week, the chefs worked extra hard in the kitchen during the elimination round. They were taken back to the Alamo, where the competition began. It was also a key location in "Pee-Wee's Big Adventure," as he sought his bicycle in the basement of the Alamo, which doesn't exit by the way. For added fun, the chefs had to shop via bicycle and even find a restaurant that would let them cook in their kitchen. Then they have to rush back to the Alamo.
Somehow, despite all working separately, everyone served a chicken dish, leaving Herman to quip that now when he thinks of the Alamo, he'll think of "Chicken. Lots of chicken."
In the end, Lindsay won the challenge because Pee-wee loves food shaped like boats. Grayson was told to pack her knives and go. Four chef-testants remain.
Find out who gets eliminated next on "Top Chef: Texas," Wednesdays at 10 p.m. EST on Bravo.
TV Replay scours the vast television landscape to find the most interesting, amusing, and, on a good day, amazing moments, and delivers them right to your browser.
Related
Before You Go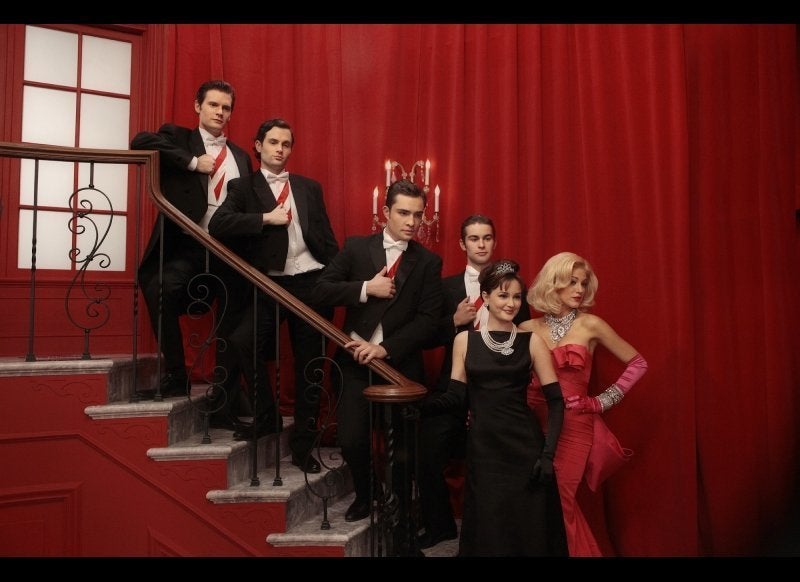 What's On TV January 30 - February 5
Popular in the Community