COLUMBUS, Ohio (AP) -- Ohio University, set in an Appalachian town known for its rowdy Halloween bashes, has been named the nation's No. 1 party school, pushing the University of Georgia down a slot in the 2011 Princeton Review survey released Monday.
See the top 10 party schools below... article continues after the slideshow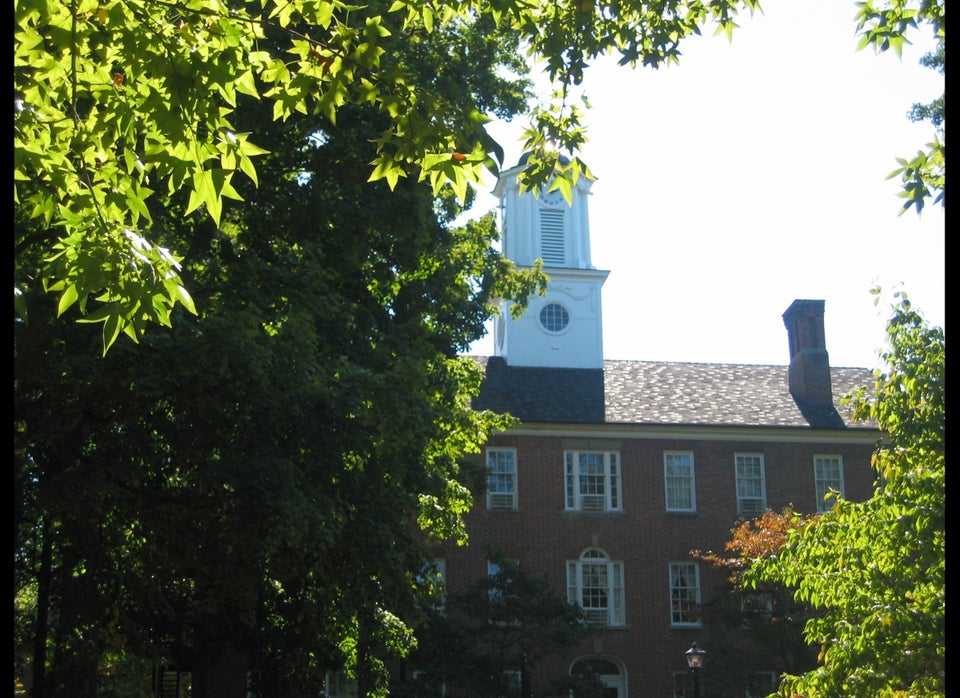 Ohio was No. 2 in last year's survey of students nationwide. The campus in Athens, about 65 miles southeast of Columbus, has made the party school list 12 times since 1997, but has never before reached the top.
Rounding out the top five this year were No. 3 University of Mississippi, No. 4 University of Iowa and No. 5 University of California Santa Barbara.
The Princeton Review survey is part of its 2012 edition of "The Best 376 Colleges," which includes 61 other rankings in categories such as best professors (Wellesley College in Massachusetts), most beautiful campus (Florida Southern College) best campus food (Wheaton College in Illinois) and highest financial aid satisfaction (Swarthmore College in Pennsylvania).
Brigham Young University in Utah tops the list of stone-cold sober schools for the 14th straight year.
Ohio University's party reputation has long vexed administrators at the riverside school of about 20,000 students, and policies have been beefed up over the years in an attempt to reduce student drinking.
Among efforts are strong anti-drinking messages at freshmen orientations, tougher penalties on students for alcohol violations and added surveillance during the Halloween street party, which is not sanctioned by the university.
"We take seriously our responsibility to help our students succeed in all facets of their experience, including addressing high-risk behavior," Dean of Students Ryan Lombardi said in a statement Monday. "We are disappointed in the party school ranking as it is not indicative of the overall experience of Ohio students and does not match the data we have collected."
In formal complaints regarding violations of Ohio's student code of conduct, about 60 percent are listed as alcohol-related in recent academic years, according to statistics posted online by the University Judiciaries, the school's disciplinary division. In 2010-2011, 1,213 complaints, making up 59 percent of the total, involved alcohol, the numbers show.
The Halloween revelry dates to the 1970s and typically attracts at least 20,000 people to downtown Athens streets. Arrests and citations during the party, mostly for alcohol and disorderly conduct violations, have at times reached more than 200 in recent years.
The event spun out of control in 2003, when then-Athens Police Chief Rick Mayer called the bash "the worst event to date" after rioting partiers lit couches on fire, started fights and threw bottles at officers and firefighters.
Besides the party list, Ohio also lands in the top 20 in several other Princeton Review categories this year, including lots of beer and lots of hard liquor, as well as best athletic facilities, most beautiful campus and major fraternity and sorority scene.
The guide's rankings are based on email surveys voluntarily filled out by 122,000 students at more than 370 colleges across the country. On average, about 325 students from each campus respond, and university administrators often call the rankings unscientific and say they glorify dangerous behavior.
The Princeton Review, not affiliated with Princeton University, is a Massachusetts-based company known for its test preparation courses educational services and books.
It has put out its best colleges guide since 1992.
Related
Popular in the Community