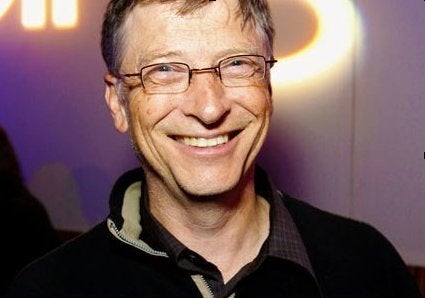 There's no doubt that recessions are bad for business. And the U.S. economy is no stranger to recessions, having experienced an estimated 47 of them since 1790. Yet, at the same time, some of the best-known companies around have their roots in those tough economic times that the government defines as "a significant decline in economic activity spread across the economy, lasting more than a few months, normally visible in real gross domestic product (GDP), real income, employment, industrial production, and wholesale-retail sales." Case in point: The Kauffman Foundation sponsored a 2009 study that found more than half of the companies on the 2009 Fortune 500 list were launched during a recession or bear market. That means it's likely that even during today's economic slowdown, some of tomorrow's biggest employers are just getting their start.
Here's a look at some of the more well-known survival stories from past recessions:
Thomas Edison may have been a genius, but he certainly picked a tough time to launch his business, Edison General Electric in Schenectady, N.Y. Not only was the global economy in a recession as a result of the United Kingdom's panic of 1890, but just three years later, the company -- now called General Electric after it merged with the Thomson-Houston Company of Lynn, Mass. -- faced a collapse of the U.S. economy and a run on the gold supply. The company survived, however, and, in 1896, earned a spot as one of the original 12 companies on the Dow Jones Industrial Average, where it remains today, some 113 years later.
The U.S. economy was mired in a prolonged slump in 1896 when Herman Hollerith of Broome County, N.Y., founded the Tabulating Machine Company -- which was later renamed International Business Machines by Thomas Watson, who took control of the company in 1924. Building on its core punch-card technology, Watson put the company on the fast track by focusing on landing large-scale custom projects with big business clients. Perhaps just as important, Watson also laid the cultural foundation for the company that has come to be known over the years as "Big Blue" -- a name derived, at least in part, by Watson's insistence on a dress code where his employees wore white dress shirts and blue suits.
William Durant and Charles Stewart Mott already owned a car company, Buick, when they founded General Motors in Flint, Mich., on September 16, 1908. While the U.S. financial system tried to pick itself up after another crash, one that precipitated the creation of the Federal Reserve System, General Motors went on a buying spree, acquiring brands like Oldsmobile, Cadillac, and the Reliance Truck Company, within just a year. The Chevrolet brand was eventually added in 1911, as Durant, who had been forced out of the company in 1910 by unhappy bankers, used his new company to buy back a controlling stake in GM. But the company really took off when Alfred P. Sloane took over in 1923 -- leading it on an unprecedented growth curve that lasted well into the 1980s.
Brothers Walt and Roy Disney founded their company Disney Brothers Cartoon Studio on October 16, 1923, and set up shop in their Uncle Robert's garage in Los Angeles. Cutting their teeth on animated productions of Alice in Wonderland and Oswald the Lucky Rabbit, it wasn't until the brothers reincorporated under the name Walt Disney Productions in 1929 -- smack in the middle of the Great Depression -- that the company truly found its identify. The turning point was the introduction of Mickey Mouse, who, after starring in the film Steamboat Willie, helped propel the company to new heights and ambitious new projects, like the production of Snow White and the Seven Dwarves in 1937, which became the highest grossing movie of its time.
Turns out it's not just great companies that got their start during recessions, but also great product innovations. Just as the United States was slowly pulling itself out of the Great Depression, restaurant owner Ruth Wakefield invented what was eventually to become one of the most popular cookies in the world. Named for her establishment, the Toll House Inn, in Whitman, Mass., Wakefield eventually sold the recipe for her "Toll House Chocolate Crunch Cookie" to Nestle in exchange for a lifetime supply of chocolate chips.
Back in 1953, as the nation adjusted to the end of the Korean War, the focus was on controlling inflation. But, regardless of what the economy does, people must eat. And one thing Americans love is a good burger, something Jacksonville, Fla., residents Kieth J. Kramer and Matthew Burns hoped to capitalize on by selling franchises of their fast food restaurant -- Insta-Burger King -- which used something called an "insta-broiler" to cook meat faster and more cheaply than on a pan or grill. The company really took flight, though, when David Edgerton and James McLamore, two Miami-based franchisees, bought out the company and rebranded it Burger King in 1953.
In 1975, the United States was mired in stagflation -- the combination of rising unemployment and inflation combined with stagnant GDP -- not to mention huge spikes in the price of gas resulting from OPEC's decision to quadruple oil prices. Sounds like a perfect time to start a company selling operating software to the nascent personal home computer market, right? Well, at least that's what Bill Gates and Paul Allen thought when they founded Microsoft in Albuquerque, N.M., near the headquarters of their first client. The company moved to its new home in Bellevue, Wash., in January 1979, where, based on the phenomenal success of products like MS-DOS, Windows, and Microsoft Office, it began its march toward becoming arguably the most successful company of all time. The company now counts four billionaires and 12,000 millionaires among its current and former employees.
When the Federal Reserve made the decision to aggressively raise interest rates to curb inflation, it caused a "double dip" recession -- where a blip of growth is pancaked by two downturns. It was in the first of these valleys that, on Sunday June 1, 1980, at 5 p.m., media entrepreneur Ted Turner stepped in front of a camera to introduce viewers to his new channel, The Cable News Network, the first channel in the United States to provide 24-hour news coverage. Today, along with its sister network Headline News, which debuted in 1982 under the name CNN2, the CNN's news programs can be seen on televisions across the globe.
While Apple actually got its start in 1975, during another downturn, the Apple we know today largely came of age just a decade ago. By the middle of 2001, the dot-com bubble had burst - leaving a sour taste in the mouths of many when it came to anything involving newfangled technology. That didn't stop Apple's Steve Jobs from commissioning a team of engineers to whip up a prototype for a new personal music player, a gadget later dubbed the iPod -- a name inspired by the movie "2001: A Space Odyssey." Launched on October 23, 2001, after just one year of development, the five GB iPod allowed music lovers to put "one thousand songs in your pocket." Not only did the iPod and its iTunes music platform become instant hits, it also paved the way for the iPhone and iPad, helping to reestablish Apple as one of the preeminent consumer product companies in the world.
The original version of this article appeared on AOL Small Business on 5/10/10.
Related
Popular in the Community