Conquering Life's Stage Fright is no easy task, but for one celebrity rock star, it's his life's passion. He is Mark Schulman, a a celebrity drummer who has played on the world's biggest stages alongside some of the world's biggest entertainers like P!NK, Cher, Foreigner, Velvet Revolver, Stevie Nicks, and more. Mark is also featured in the upcoming movie, Hired Gun.
Over the course of his career, Mark has performed for more than a billion people, qualifying him to write "Conquering Life's Stage Fright: Three Steps to Top Performance." The book's interview roster includes an array of top performers, from actors to astronauts, including Jeremy Piven, Guy Fieri, Tony Hsieh, Robbie Gould, and Alan Bean to name a few. The book focuses on Conquering Life's Stage Fright in Business and in Life. It's available on Amazon.com September 12.
Leigh Gallagher of Fortune Magazine writes, "This book is a must-read for anyone who's ever stressed about a toast at a wedding, a presentation at work, a sales pitch or even late night karaoke with friends. Through first-hand experience, interviews and anecdotes, Mark Schulman provides unparalleled insight into the mindset and skill set required to break through barriers and nerves that are present for even the most skilled performers. Nerve Breakers: Conquering Life's Stage Fright presents a clear path from anxiety to confidence for anyone seeking to unleash their full potential- onstage, in the workplace and in everyday life."
OVER A BILLION SERVED
ROCKSTAR FOCUS ON CONQUERING LIFE'S STAGE FRIGHT IN BUSINESS AND LIFE
Mark Schulman's failure to perform in front of four people consequently led this rock star drummer for P!NK, Cher, Billy Idol, Foreigner, Stevie Nicks, and Velvet Revolver to perform for more than 1 billion people worldwide during the past 30 years.

After freezing up at his first big-time audition for Bad English, Schulman vowed to change his mindset and, axiomatically, his skillset, in order to seize the next defining moment to come into his life - and he did, playing with some of the greatest artists on the world's biggest stages.

Now, Fortune 500 companies, organizations, colleges and universities are beating the path to Schulman to conquer life's stage fright for their employees, members and students. The program is based loosely on his book new book, Conquering Life's Stage Fright: Three Steps To Top Performance, which lays out a collection of his stories and those of some of the world's most influential people from all walks of life - including, Zappos CEO Tony Hsieh, award-winning actor Jeremy Piven, celebrity chef Guy Fieri, rockstar drummer Stewart Copeland, Chicago Bear's great Robbie Gould, and more.

Ultimately, the participants learn how to bust through the barriers to their success - professionally and personally, which also enhances their ability for top performance with others.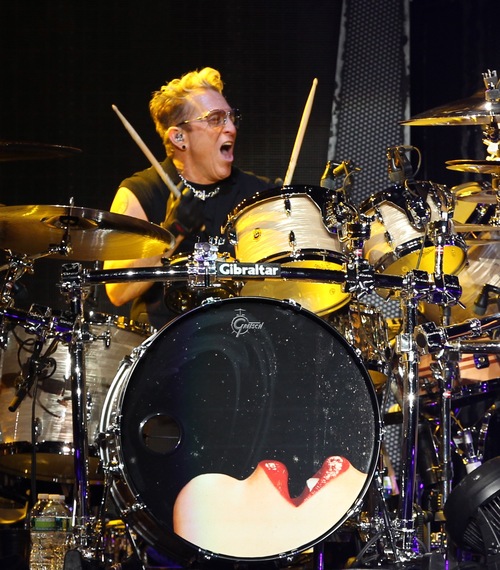 Popular in the Community