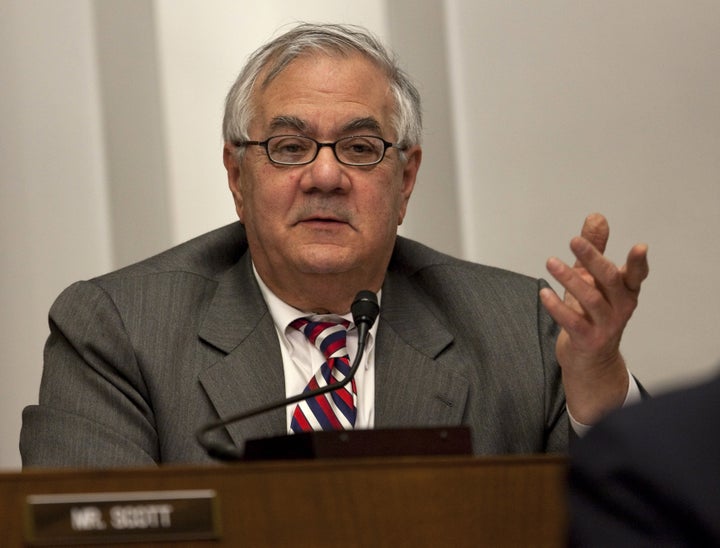 Fannie Mae and Freddie Mac should be abolished, Rep. Barney Frank, chairman of the House Financial Services Committee, said Tuesday when asked whether the mortgage giants should play a role in housing market reforms.
"I think they should be abolished," Frank told Fox Business Network's Neil Cavuto in an evening interview. "The only question is what do you put in their place. This is a situation where given the importance they had come to play in housing, you can't tear down the old jail until you build a new one."
It's not the first time he's made the argument. On Friday he told HuffPost Hill: "A year from now, there won't be a Fannie and Freddie. There won't be those hybrids. But you will have the home loan banks. You'll have the [Federal Housing Administration], you'll have Ginnie Mae, you'll have some other types."
Frank's most recent denunciation of Fannie and Freddie comes on the heels of Treasury Secretary Timothy Geithner's assertion Tuesday that the government should continue to offer structured support for mortgage loans "to make sure that Americans can borrow at reasonable interest rates to buy a house even in a downturn."
Geithner told his audience that sunk costs are irrelevant -- Fannie and Freddie cost taxpayers roughly $150 billion in the two years since they were nationalized -- and that what's important is to focus on fixing the imbalances that led to financial meltdown.
"There is nothing we can do to decrease the significant losses Fannie and Freddie incurred ahead of this crisis," Geithner told conference attendees. "All we can do is to minimize the risk that they get worse."
Frank thinks the mortgage giants just need to go, adding "the question is what replaces them." He also emphasized that part of the solution is recognizing that not everybody should be a homeowner.
"There are people in this society who for economic and frankly social reasons can't and shouldn't be homeowners," he said. "I do want some government help to build affordable rental housing. Working in a bipartisan way the house and the senate just passed legislation to strengthen the FHA's ability to say no to people who shouldn't be getting mortgages and to say yes to people who should."
Calling all HuffPost superfans!
Sign up for membership to become a founding member and help shape HuffPost's next chapter