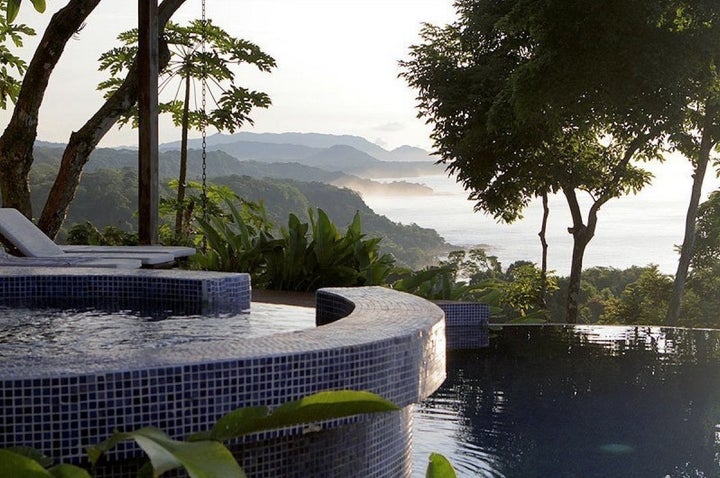 Looking for somewhere exotic to unwind, pamper yourself and learn, all at the same time?
These resorts offer the perfect environment for those seeking relaxation, wellness and a connection with nature.
Anamaya Resort and Retreat Center
Montezuma, Costa Rica
At this boutique resort nestled in the Costa Rican rainforest, guests can choose to get their "om" on in front of the sparking ocean or one of several cascading waterfalls. The retreat offers a variety of yoga classes for all experience levels, as well as a 200-hour yoga teacher training and certification. After a yoga session, guests can soak in a salt-water pool or enjoy a variety of massages and health treatments offered at the resort's spa. All of the food at Anamaya is organic -- including many vegetarian and vegan options -- and guests can even watch the chef prepare their meals right in front of them.
Ak'bol Yoga Retreat & Eco Resort
Ambergris Caye, Belize
Situated just a quarter-mile from the second-largest barrier reef in the world, this eco resort is perfect for families looking for nature, activities and relaxation. The retreat is set up like a "Mayan village," where guests stay in private thatched-roof cabanas. Ak'bol's kids club keeps the little ones busy while mom and dad engage in a variety of yoga programs. To mix it up, guests can take advantage of all the surrounding area has to offer, including scuba diving, snorkeling, sailing, kayaking and Mayan ruins.
Desa Seni, A Village Resort
Bali, Indonesia
This eco resort is modeled after an Indonesian village, complete with its own on-site organic farm. Guests stay in original antique wooden homes that have been restored and equipped with modern conveniences. Desa Seni offers free yoga classes for all experience levels, and no reservations are required. Guests can also choose from a range of all-inclusive wellness packages featuring homeopathic remedies, massages, facials and private yoga sessions.
Kalani Oceanside Retreat
Big Island, Hawaii
This Hawaiian village retreat is the ultimate eco resort. Kalani operates it own sustainable agricultural gardens, where it grows its own fruits, vegetables, nuts, and herbs. The nonprofit resort is powered by solar panels, boasts energy-efficient architecture and lighting and recycles 70% of its waste. Kalani offers 12 different types of yoga, as well as a variety of other classes, including hula dancing, tai chi, martial arts, weaving and more. If you're looking to party, however, this place isn't for you -- alcohol is not served anywhere on the premises.
Kamalaya Wellness Sanctuary and Holistic Spa Resort
Ko Samui, Thailand
Kamalaya's goal is to provide a full wellness experience. In addition to its yoga programs, Kamalaya offers spa treatments, fitness and weight-loss programs, holistic remedies and stress-relief programs -- all of which can be customized to each guest's lifestyle, skill level and wellness needs. Beware: These programs can be quite pricey -- and that doesn't even include the cost of accommodation. Guest rooms range from basic quarters to luxurious beachfront villas with private pools. But whichever room you choose, you'll be surrounded by nature and beauty of Ko Samui.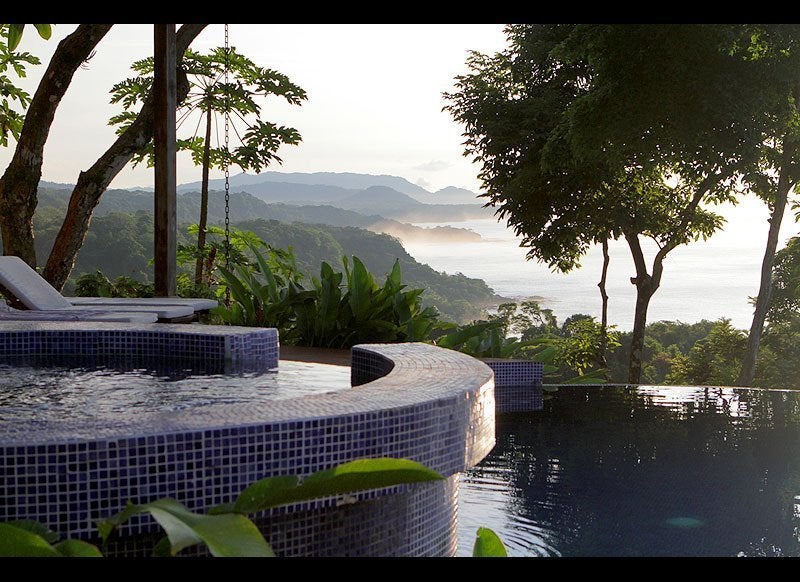 Top Eco Resorts for Yoga Lovers
Related