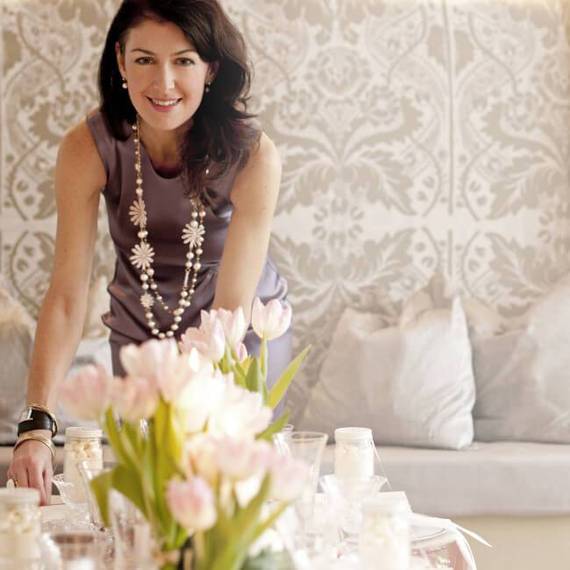 From roving lounge-style cocktail suppers to loose, lavish florals, the entertaining forecast has never looked so rosy. Well, Pantone's Rose Quartz to be exact. Here are the must-know entertaining predictions for 2016 from 12 of the world's top event designers:
Debi Lilly (pictured above), owner of A Perfect Event, whose clients include Lady Gaga and Oprah Winfrey, and author of A Perfect Event: Inspired, Easy Elegance for Every Occasion
Celebrating is the trend for 2016 so we're going to see a lot more parties. But they'll be more social with formal seated dinners being replaced with mix-and-mingle cocktail soirées that feature cozy lounge seating, hearty global tasting bars and craft cocktails. In terms of décor, we predict loads of rose quartz, one of Pantone's colors of the year, long-lasting, fast and easy succulents paired with geometric shapes and loose, airy, garden-style floral arrangements.
Lulu Powers, caterer and chef to clients including Madonna, Herb Ritts, Mitt Romney, Barry Sternlicht and President Clinton, author of Lulu Powers: Food to Flowers and House Beautiful columnist
I'm noticing a trend toward more formal entertaining. Some people are really looking to give their guests over-the-top experiences. This could be the '80s all over again with caviar carts and masseuses on hand to rub down guests' tootsies after dancing the night away to the sounds of Gloria Gaynor.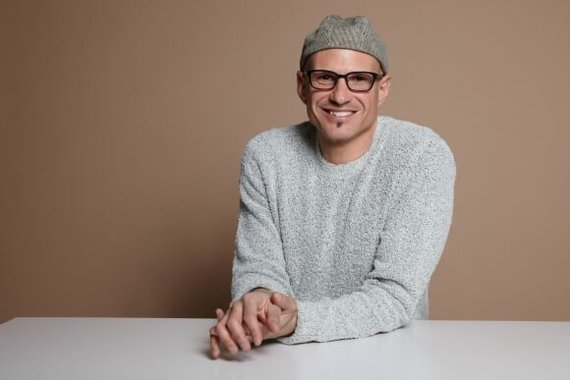 David Stark, founder of David Stark Design and Production, whose clients include Brad Pitt, Mariska Hargitay, SNL's 40th Anniversary, Louis Vuitton, The Whitney Museum of American Art and The Metropolitan Opera, and author of David Stark: The Art of the Party and David Stark Design
Retro menus particularly from the 60s are back. Look for Perfect Manhattans, classic Martinis, shrimp cocktail, Baked Alaska, Green Goddess dressing, cheese balls rolled in nuts, spiced lamb meatballs, Beef Bourguignon and pot pies. Food hall style entertaining -- inspired by the artisanal food halls at The Plaza Food Hall, City Kitchen and Gansevoort Market -- will be "the new black" at parties whether it's food you make or bring in. I also predict that we'll see more personalized party favors, whether they're gold-stamped or screened, for example, as well as the use of RFID technology (like barcode tags) at parties to create customized experiences for party guests. It's going to be an event game changer in 2016.
Bronson van Wyck, founder of Van Wyck & Van Wyck, whose clients include President Barack Obama and Mrs. Obama, H.M. The Queen of Jordan, Vera Wang, Ian Schrager, Chanel, Hermès, Tiffany & Co. and Vogue magazine
People are enjoying celebrations, and hosts are more creative than ever. Millennials are now at an age where they are hosting and giving guests new experiences that challenge tradition. This year, we'll see party decorations shadow as art installations with special music compilations that can't be found on iTunes. We'll have "wasted" dinner parties with full nose to tail menus seasoned with herbs from the host's personal garden and every moment will be worthy of an Instagram post (because that is all that really matters). If it's not on Instagram, did the party even happen? [You can read more about Bronson in our RSVP interview with him here.]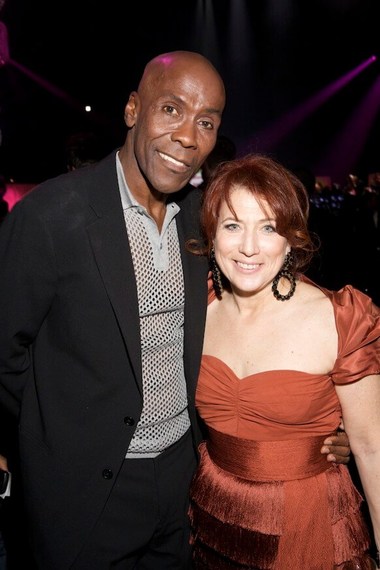 Marcy Blum, founder of Marcy Blum Associates, whose clients include Billy Joel, Katie Lee Joel, Kevin Bacon and Kyra Sedgwick, Salman Rushdie and Padma Lakshmi
We'll see more parties this year as hosts continue to revel in the freedom to entertain and celebrate in this increasingly scary world. We'll see two kinds of parties - either very, very formal seated dinners (perhaps even white tie) as we bask in the Downton Abbey vibe before it disappears or casual lounge-y dinners with passed tasting plates, serving food and cocktails via carts and guéridons and untraditional sofa and coffee table seating vignettes. The influence of Sofia Vergara's wedding will be obvious with plenty of over-the-top florals. I also see 3D printers getting a real workout this year as they create plenty of custom party elements.
Stefanie Cove, managing partner at Yifat Oren & Associates, whose clients include Jennifer Aniston and Justin Theroux, Drew Barrymore and Will Kopelman, and InStyle magazine
We'll see an increase in black-tie events and formal dinner parties this year. People are dressing up again and enjoying conversations over a delicious meal and wine. We'll also see more long tables with vintage candlesticks and organic, low floral or greenery down the length of the table instead of round tables with large, single centerpieces. I also expect to see more electronic save the dates and invitations from services like Paperless Post, a trend driven by younger, more environmentally-friendly hosts. I also predict the photo booth will be replaced by "staged" photo shoots with back drops and props.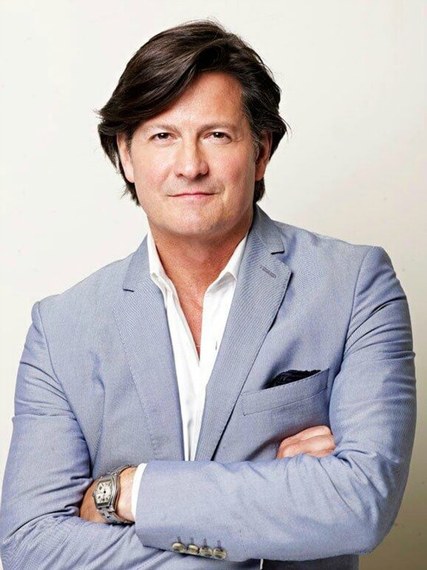 Ron Wendt, founder of Ron Wendt Design, whose clients include Cartier, Chanel, Swarovski, The School of American Ballet and The Whitney Museum of American Art
We'll see a continuation of chic, dressy dinners and galas with interesting details inspired from nature and the world of fashion. We'll also see clever contradictions like organic rivers of velvety green moss drifting down tables studded with gorgeous flowers in silver, gold or crystal vessels.
Todd Fiscus, owner and creative director of Todd Events, whose clients include Michael Kors, President and Mrs. Bush, Gene and Jerry Jones, Candice and Tony Romo, Cartier, Dallas Museum of Art, Houston Symphony and Hermès
This year, party food will have much more of a sense of fun and lightheartedness. For example, desserts that change shape and food that engages guests. Flowers will go free-form with lots of movement, and we'll see narrow dining tables that allow for intimate conversation with flowers suspended above them. I also predict that entries will play a much bigger role in parties this year, especially if it's a location that you and your guests have been to a lot. For example, you might skin your entire foyer and ceiling in black to change the sense of arrival and shock your guests a bit, forcing them to pay attention. Music will also take on a larger role this year as entertainment becomes an element you both hear and see. For example, we'll see bands that feature spotlight performances and work alongside DJs.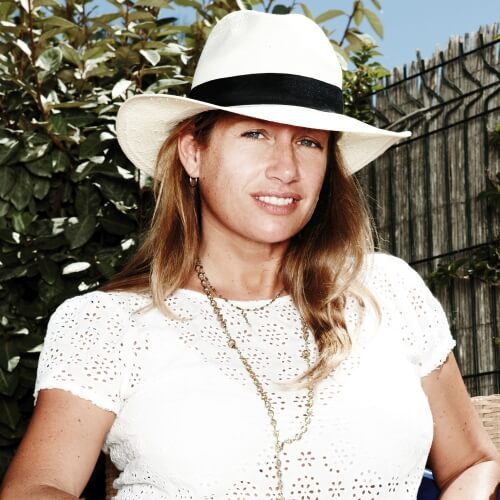 Serena Cook, founder of Deliciously Sorted, whose clients include Calvin Klein, Mick Jagger, Jade Jagger, Diane Kruger, Princess Eugenie and Lady Gaga
We'll see more parties than ever this year and they'll be glamorous! Last year's Met Ball, Art Basel parties, Fashion Week parties and charity galas were more glamorous than ever, and the trend will continue and inspire our own party hosting. And there are some major occasions happening that will encourage some great theme parties: the UK general election, the total solar eclipse, Astronaut Scott Kelly's return to earth after a year, the Olympics in Brazil, and the US presidential election to name a few. Galas will still be popular for truly special occasions, but we'll see more cocktail parties featuring substantial bites over dinner parties. And the food will be creative and cross-cultural to reflect our multi-ethnic society, things like foie gras on a sweetcorn fritter. Personalization will also be a key trend for 2016 and a great way to make your guests feel special and create conversation pieces.
Carla Ruben, owner of Creative Edge Parties, whose clients include Beyonce and Jay Z
Interactive moments - moments where guests can interact in some way with the food, cocktails, entertainment or décor - will define entertaining this year. For example, we'll see guests customizing their cocktails with interesting garnishes, interactive edible experiences like fondue bars served on edible branch trees and vertical dim sum bars that let guests design their own steamer baskets.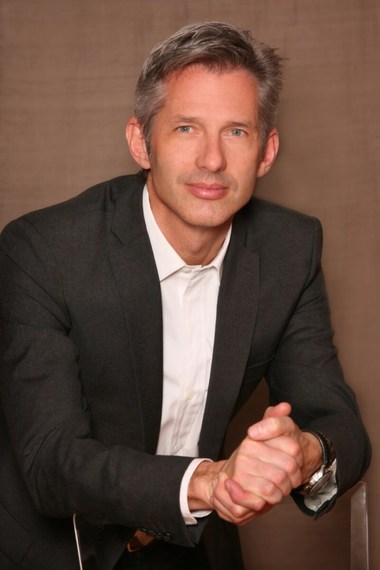 Bryan Rafanelli, president and chief creative officer of Rafanelli Events, who planned Chelsea Clinton's wedding to Marc Mezvinsky
The economy is on solid footing so we'll see more parties this year, and I expect to see both formal and informal occasions and more variety in entertaining this year. As our society continues to enjoy cocktail parties more than seated dinners, the intimate cocktail supper that doesn't require guests to stay at a table but provides abundant food and drinks will be a hot trend. Food will continue to be farm fresh with one really good comfort food option like a grilled cheese bar or lobster mac & cheese included to throw off the healthy eating. Décor will be all about big impressions, a thousand hand-cut snowflakes hanging from the ceiling, for example, and lots of glass for twinkle and shine. Flowers will be "painterly loose" but not quite garden, with less structure but still the right touch of formality and luxury.
David Kurio, owner of David Kurio Designs, whose clients include Sandra Bullock, Robert Rodriguez, the U.S. ambassador to the Kingdom of the Netherlands and various US presidents
Black tie galas will always be in vogue as will dinner parties and impromptu cocktail parties. We'll also see plenty of rose quartz this year but look for it to be incorporated into chandeliers and on coffee tables as well as in florals. The abundance of all one variety of flower, like carnations or gladiolas, in a large mass is also popular again. We're also seeing a comeback in Flemish design, the kinds of floral arrangements that you'd see in Dutch old master paintings. These are created by pairing muted, subtle, subdued monochromatic tones of blooms with bold foliage and cascading berries.
For more great party tips, visit The Salonniere, the premier and award-winning site dedicated exclusively to the art of entertaining.
Popular in the Community