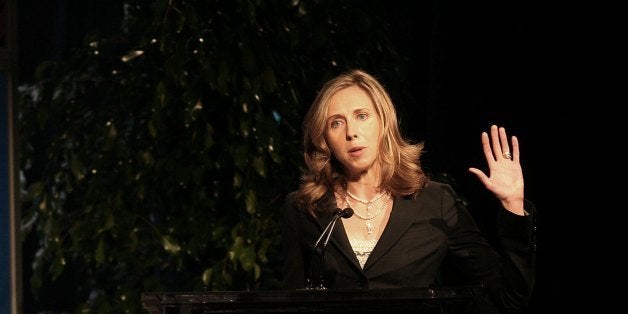 Environmentalism has changed quite a bit in the last 10 years. From the emergence of climate change as the catalyzing issue of the 21st century to fights over the Keystone XL pipeline to the growing diversity of green groups, the environmental movement of today hardly looks like the one of yesterday.
Here are 10 leaders who are reshaping our ideas about what it means to fight for the environment today, and who are worth watching in the future:
May Boeve, executive director of 350.org
If you've heard about the Keystone XL pipeline, it's probably because of May Boeve and 350.org. The group started when Boeve and her co-founders were still undergraduates at Middlebury College in Vermont, and has matured into a formidable force in the environmental movement. They've led a worldwide day of action around climate change, jumpstarted the campus fossil fuel divestment movement and organized protests outside the White House to put pressure on the Obama administration to veto the Keystone XL pipeline.
Now 31, Boeve says she hopes that in 10 years, "We'll look back on 2015 as the time when the world turned away from fossil fuels and we began to measure the speed and acceleration of the transition to renewables."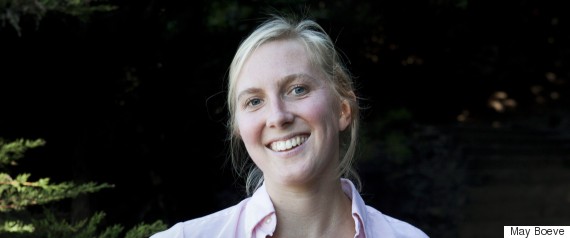 Julian McQueen, director of education and outreach at Green for All
McQueen, 34, first became conscious of environmental issues as a child growing up in Humbolt County, where he saw others fighting to save old-growth forests. He says he "became aware of both what was at stake and how good, working-class folks from both sides of the issue were being pitted against each other by the media and big business." That awareness led him to his first job at Green for All, which seeks to unite communities around environmental issues across class and racial lines. He's been with the group since it launched in 2008.
"The issue of climate change is one that affects us all, but the effects are often felt first and worst in communities of color and low income communities," he says. "We have to engage these communities if we are at all serious about tackling climate change."
McQueen is currently taking a sabbatical to launch the Million Person Project, a storytelling workshop that is documenting the stories of climate change activists and other change-makers around the world.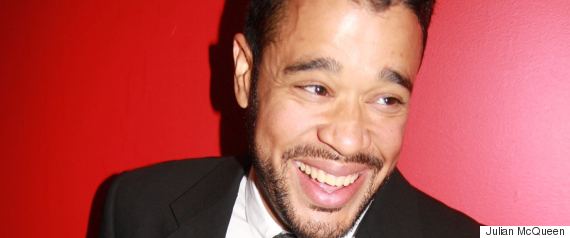 Jane Kleeb, director of Bold Nebraska
There's an environmental awakening underway in the heartland, and Jane Kleeb is at its helm. Kleeb, 41, has become a spokeswoman for farmers, ranchers and others in Nebraska who have waged a tireless fight to block the Keystone XL pipeline. The group is legally challenging TransCanada's use of eminent domain to construct the pipeline, and it has repeatedly forced delays on what might otherwise have been a done deal.
Keystone was the first environmental issue Kleeb took up. "For years I was like most Americans, I knew climate change was a serious problem, but I had no idea what I could do to take action," she says. It wasn't until hearing the objections of Nebraska farmers and ranchers in 2010, she says, that "everything in me knew I had to act" -- both to protect land and water at home and to confront climate change more broadly.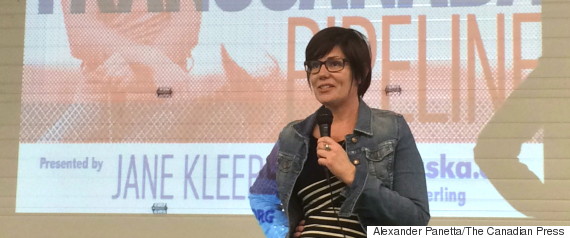 Rev. Lennox Yearwood Jr., president and CEO of the Hip Hop Caucus
A minister and activist, Yearwood has made it his mission to build social movements in young, minority communities, focusing on issues like voting rights and environmental activism. Yearwood, 46, was born in Louisiana and served as a U.S. Air Force reserve officer before taking the lead of the Hip-Hop Caucus. He became concerned about climate change after Hurricane Katrina.
"No moment has so clearly shown the world who bears the brunt from the devastation of natural disasters caused by extreme weather, which are only increasing because of climate change -- the poor and people of color," says Yearwood. He has described addressing climate change as the "lunch counter moment" for today's young people, harkening back to the sit-ins for civil rights of the 1960s.
"It is a strategic imperative for the climate movement to become truly diverse," he says. "Climate change will become powerfully relevant when the narrative on climate change grows beyond the voices of environmental advocates, and is owned by everyday people."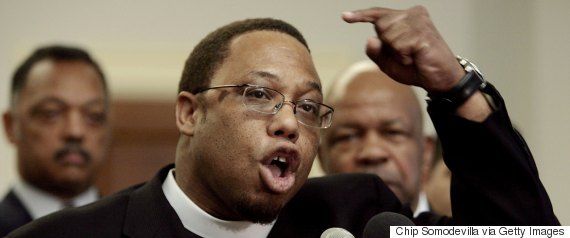 Katharine Hayhoe, associate professor in the Department of Political Science and director of the Climate Science Center at Texas Tech University
A Canadian-born atmospheric scientist and evangelical Christian, Hayhoe, 43, has brought some new spirit to the environmental movement, making it clear that identifying as a scientist and a person of faith are not mutually exclusive. She has published a book with her husband, pastor and linguist Andrew Farley, that aims to unpack climate change for Christian audiences. And she's become a highly sought-after speaker on bridging the gap between religion and science.
"Personally, I am also compelled by the fact that those who are already bearing the brunt of these changes are the very people we are told in the Bible to care for: the poor, the needy, and all those who don't have the resources we do," says Hayhoe.
And it's the mother of all environmental issues, she says, threatening health, water, economic resources and global security: "We will not be able to solve pressing issues such as global hunger, access to clean water, widespread poverty, environmental degradation, pollution and biodiversity loss if we leave climate change out of the picture."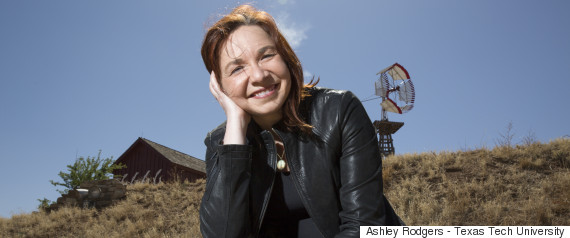 Adrianna Quintero, executive director of Voces Verdes and a senior attorney at the Natural Resources Defense Council
Quintero's career as an attorney has led her to advocate for clean air and water in many forums: the Supreme Court, Congress and the United Nations. But it was her work advocating for the Latino community that led her to found Voces Verdes, a national coalition of businesses, community leaders and citizens organizing for action on climate and clean energy. Quintero, who is in her early 40s, describes her job as "working to reimagine what an environmentalist looks like."
"There is no doubt in my mind that people care about their health and well-being and about the health and well-being of our planet," says Quintero. "When frustration or cynicism threaten to cloud my vision, the awe and protectiveness that I feel for my two children keeps me going. They're counting on us, so giving up is not an option."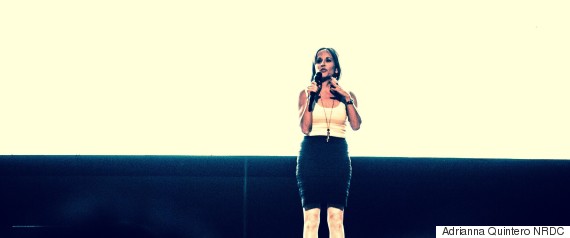 Heidi Cullen, chief scientist for Climate Central
Cullen, 44, has been a leading climate expert for years. She delivered climate science into living rooms across America as an on-air personality at the Weather Channel, and she was the chief science adviser for the Showtime Series Years of Living Dangerously. She now serves as the chief scientist for Climate Central, an online news and information platform.
Cullen says she's motivated by an "urgent desire to communicate the message that action we take today in terms of curbing greenhouse gas emissions and preparing for climate change risks will make a difference to us now, and to future generations." And she's helping other scientists get the message out as well. "If scientists fail to communicate the significant risks associated with burning fossil fuels, we'll never achieve the policy action needed to prevent a worst-case scenario," says Cullen.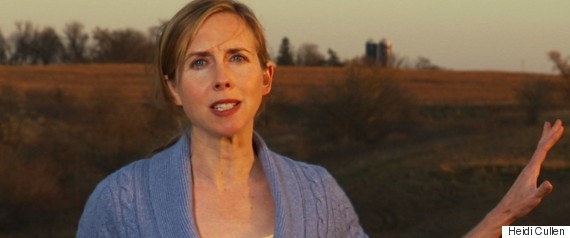 Alex Honnold, free-solo rock climber
Honnold, 29, climbs vertiginous rock faces without any ropes, but his bigger worry seems to be climate change. He says he was inspired to get involved with environmental advocacy after a 2010 exploratory climbing expedition in Chad. "It was my first time encountering full-on poverty -- no roads, no schools, no infrastructure of any kind," says Honnold. "It was quite an eye-opening experience for me, and it eventually prompted me to start the Honnold Foundation in an effort to use environmental projects to improve people's standard of living."
Honnold has used his public profile to advocate for climate action, and is devoting money from his personal foundation to projects like Solar Aid, an international foundation that brings solar lights to African communities, and Grid Alternatives, which is bringing solar power and jobs to poor communities in the U.S.
The climber also hopes to inspire others when it comes to the environment. "I wish people in the states were more aware of their impact," he says. "Buying too much stuff, eating too many animal products, burning too many fossil fuels. Our standard of living isn't any better than Europe, yet we have a much bigger impact."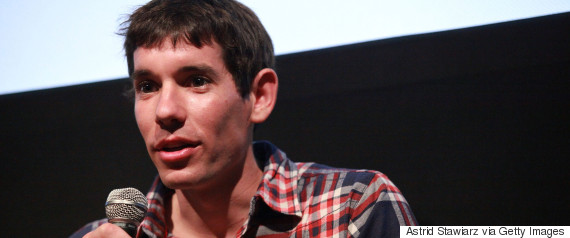 Billy Parish, founder and CEO of Mosaic
Parish, 33, dropped out of Yale and co-founded the Energy Action Coalition in 2004, which grew into the largest youth-focused environmental organization in the U.S. After years in the youth climate movement, Parish decided to take his activism in a new direction: making renewable energy affordable for more Americans. He launched Mosaic, an Oakland, California-based business that funds solar energy installations through peer-to-peer lending.
Through Mosaic, individual people can invest in making solar available to businesses, schools or nonprofit organizations, and they can eventually earn money on their investment. "Our vision is 100 percent clean energy for all, and our mission is to empower millions of people to prosper from clean energy," says Parish. "I'm hopeful we will transition to 100 percent clean energy in the next 30 to 50 years, and I'm having a lot of fun doing what I can to help accelerate things."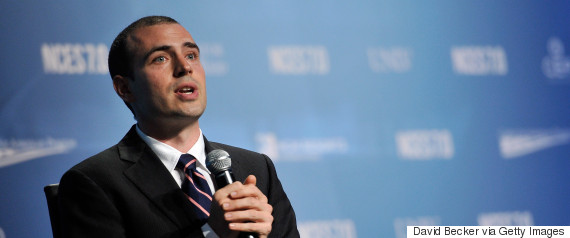 Kandi Mossett, native energy and climate campaign organizer with the Indigenous Environmental Network

Mossett, 35, grew up on the Fort Berthold Reservation in North Dakota, and is a member of the Mandan, Hidatsa and Arikara Nations. She watched many of her peers battle cancer at a young age, and survived cancer herself -- health issues she belives are linked to fossil fuel development in the region. The experience led Mossett to campaign against rampant fossil fuel development, from extraction of the tar sands in Canada to hydraulic fracturing in the U.S.
Mossett says she's compelled to keep fighting by the knowledge that "we have no choice but to get together in our communities and organize and take back the power, because no one is going to do it for us."
"We might not have a future on this planet if we do not change the greedy ways we live on this planet," says Mossett. "Regardless of what I do to try to protect the planet, we are only as strong as our weakest link, and right now there are far too many of us not doing their part that need to be educated, supported and encouraged in being a part of that change. … If I can help in that, I will do everything in my power to do so for the good of us all in the end."