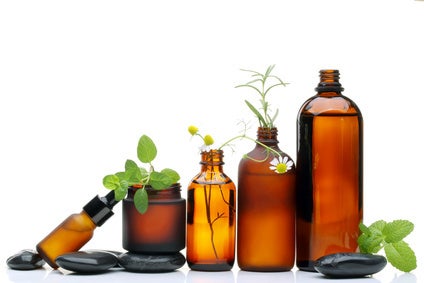 With so many different moisturizers available today, it can be quite overwhelming choosing the right one. It is not advisable to experiment with loads of moisturizers in the hope of finding one suitable for your skin as this can leave your skin damaged in the process.
The best advice is to stick to as natural and pure a product as possible when it comes to skin care and you cannot get more so than with natural oils!
Oils have been used for centuries to maintain silky soft skin, as well as make skin younger looking.
You'll probably be surprised to know that with a majority of the best-selling skin care creams on the market, the key ingredient is often oil based and thus, it makes perfect sense to use these in your pursuit of perfect skin.
For instance, instead of using a product that contains argan oil – which is known for its antioxidant (anti-ageing) properties – using organic, pure argan oil solely on your skin can be so much more beneficial than buying a product that only contains a small percentage of the stuff, right?
Here, I'll give you a run-down of my top five oils that, when used regularly, will leave you with younger looking, beautiful skin that will have you converted and throwing away all of your chemically processed moisturizers… for good!
Almond oil – specifically sweet almond oil –  really is an all-round miracle oil for older skins, containing high levels of vitamin E, K and retinol, all of which are known for their excellent antioxidant properties that can help to reverse the signs of ageing by reducing fine lines and wrinkles, as well as reduce dark circles and under eye puffiness.
Regular use of almond oil can leave you with brighter, radiant and younger looking skin.
Originally from Africa, argan oil has long been known for its benefits when applied directly on the skin.
Argan oil is full of hydrating and skin softening properties. Comprising of approximately 80% fatty acids, it also includes high levels of the anti-ageing antioxidants vitamins A and E, as well as omega-6 fatty acids, all of which assist in diminishing fine lines and wrinkles, making argan oil one of the best natural oils to use for a more youthful appearance.
With a high concentration of healthy oleic acid, potassium, lecithin and vitamins A, D and E, avocado oil is an excellent skin moisturizer for the skin. It is also a popular facial oil due to its rapid absorption and penetration.
As well as its anti-ageing properties, avocado oil is known for its skin healing properties and thus, can be great for reducing the appearance of age spots and scars.
Avocado oil can also be used to treat for skin problems such as acne and blackheads, as well as psoriasis and eczema.
Rich in anti-ageing vitamins B and E, as well as minerals copper, zinc and iodine, jojoba is actually a liquid wax that has been used for centuries and by the Native Americans to treat the skin.
Being very similar to sebum (the skin's natural oil), jojoba oil is an ideal humectant and perfect for those with sensitive skin.
Jojoba oil is considered as an effective skin cleanser and make up remover, making it a natural alternative to chemical full, shop bought cleansers which can strip and dry out the skin.
Jojoba oil can also be used to treat skin conditions such as eczema, psoriasis and acne
A personal favourite, vitamin E oil is THE oil to use to combat ageing.
A natural vitamin found in all of the previously mentioned oils, vitamin E oil (also known as a-tocopherol) is an anti-aging fat soluble antioxidant that help to block free radicals, a major cause of ageing.
Vitamin E oil also promotes the production of collagen which increases the skin's elasticity.
Five natural oils all known to produce younger looking skin!
Choose an oil to use on its own or combine two oils together and use twice daily after cleansing for optimum results that will have you thoroughly converted, throwing out all of your previously shop bought moisturizers and never looking back!
Calling all HuffPost superfans!
Sign up for membership to become a founding member and help shape HuffPost's next chapter
This post was published on the now-closed HuffPost Contributor platform. Contributors control their own work and posted freely to our site. If you need to flag this entry as abusive,
send us an email
.