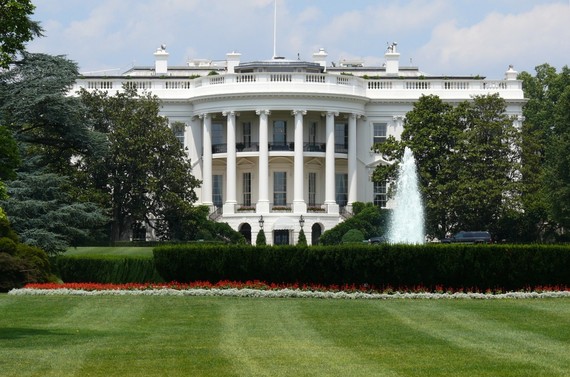 Facing major headwinds even stronger than the recent hurricane, the new president must act quickly to satisfy voters who are hungry for action and assurance that this is truly our government, and a government we can be proud of. When we think about what needs to be done right away, Americans of all political backgrounds agree on the central importance of work, service and learning. And when we think about how, all of us are for cost-effective solutions that are proven to work. These ideas are uniters, not partisan fodder.
The most troubling of our nation's problems are rooted in the fact that our modern economy has not provided sufficient opportunity to all. While many individuals and groups have made educational and economic progress--notably women, African-Americans and immigrants--too many people continue to struggle. They live in areas of concentrated poverty from Appalachia to Oakland, with limited education, as despair replaces hope. Many voters express concern that when we try to do something about these problems, we don't appropriately balance government support with individual initiative.
The economic challenges that many are experiencing, and division over how to address these challenges, block progress and erode our optimism and sense that we have the grit and smarts to take on our greatest problems and vanquish them. A divided public is increasingly frustrated--with some arguing that government is incompetent, others that government must do more, and many beseeching the private sector to step up. The U.S. will never be Europe, with a huge public sector providing giant subsidies. We believe in ourselves, in private initiative and using more limited taxpayer dollars well.
Let's focus here on the essential issue of getting more people to work, and ensuring that they succeed. . Much unemployment results from technological change that allows factories that once employed hundreds to be operated by a few; and those few need more skills than a regular high school education alone provides. Low wages accompany many of the service jobs that do exist and are growing, exacerbating income gaps. What is the solution?
Decent work for all who want it. Use the bully pulpit of the presidency to set the bar: Every American who wants to work should have the chance to do so. Employers--public and private sector alike--should do their part to open up the possibility of working to those who may have been routinely excluded in the past, so that their employees and their employees' children can have the stability they need to prosper. When making new investments in small business, infrastructure and improving the environment, target these investments to companies that will not only perform but also provide livable wages, family-friendly benefits and good working conditions. Include the growing number of social enterprises and other businesses that have made explicit commitments to include in their workforce people from the lowest income neighborhoods--men and women who are overcoming histories of incarceration or homelessness, young people who have dropped out of school, and people who struggle with mental health, addiction issues or other disabilities.
Service. Expand the opportunity to serve the country to all young Americans who want to join up. The military, the national AmeriCorps program and the Peace Corps are avenues for service that can reduce high rates of unemployment among young adults, offer a disciplined way to interact with people who come from different backgrounds, practice citizenship and personal responsibility, and get work experience, while delivering tremendous value to communities and people in need throughout our country and the world.
Anti-discrimination enforcement. Enforce the existing anti-discrimination employment laws, wage and benefit, health and safety laws. While Americans continue to differ on their view of how much discrimination exists, objective tests verify its pervasiveness. So let's enforce the rules we have on the books.
Learning. Make opportunities to learn more accessible and available to all by addressing the cost of higher education and its relevance to the workforce, so that the pathways between work and learning are clearer and easier to navigate, and training programs are more relevant to employers. This is essential to meeting the workforce needs of American employers today and in the future, and to enabling lower-income workers to up-skill and advance in their careers.
Back to basics. Lastly, invest with efficiency and effectiveness as a starting point. Over the past eight years, programs like the federal Social Innovation Fund have arisen to fund intermediaries like REDF. The point is to leverage private dollars, fund local solutions and build the base of evidence about what really solves problems. This is an approach that has delivered real results for people's health, education and employment. Double down on this model.
Efficiency. We should not turn to government programs as the first solution to our problems, but to private initiative. The best ideas bubble up from entrepreneurs, working people, teachers, first responders--scrappy men and women at the local level who have no choice but to make things happen. However, we should not be afraid to harness technology and government's vast resources and national oversight to create a more level playing field and scale up impact by subsidizing, providing incentives and even regulating when there's clarity about the result.
Effectiveness. A national movement is afoot, bubbling just below the surface of the public's view, to make decisions about where and how to invest government dollars and private philanthropy by considering the results of social impact programs. The greatest possible good at the lowest possible cost. This is encompassed in ideas like social impact investing, pay for performance, social return on investment and outcomes-based funding. Efforts like the Evidence-Based Policy Commission that was set up via a bipartisan effort of Senator Patty Murray and Speaker Ryan offer the critical underpinning.
The transition to a new president offers a chance to respond to the needs that voters raised during election season. This opportunity should not be squandered on eye-catching initiatives that feel good but don't deliver, or partisan squabbles. Let's press our new president to put America to work, and deploy the best of private and public initiatives to make it happen.
REAL LIFE. REAL NEWS. REAL VOICES.
Help us tell more of the stories that matter from voices that too often remain unheard.