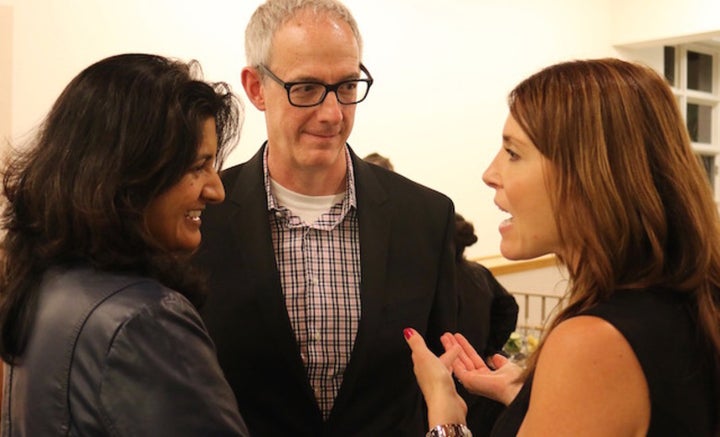 Are you a Generation X woman? Generation X women are known for being highly ambitious, educated, dedicated, and are powerful players. Generation X women have redefined what success is and they work hard for their assets. As women of wealth, what do they need to know about taking care of their money?
First and foremost, affluent Generation X women need to take charge of their money. Whether they earned it, inherited it, or received a substantial divorce settlement, the decision to take responsibility for their wealth is paramount. Sound a bit intense? There is a good reason for the passion behind this statement.
As a woman Certified Financial Planner™ professional for the past fifteen years, the number one mistake I have seen women make is to deflect financial decision-making responsibility to a man in their life–whether their father, another male family member, or–often the most damaging of all–to their love interest. No matter how gorgeous, sexy, charming, or authoritative, I can pretty much guarantee that the spouse or life partner in your life will not do a better job managing your money than you will.
Time and again I have witnessed that special person in her life dissipate, spend in ways not aligned with her values, and often just plain take her wealth while she stands on the sidelines wanting affection and rationalizing she doesn't know enough to make her own choices. Remember, such rationalizations are past thinking. Happily, we are in the twenty-first century and you, as a powerful force to be reckoned with, do know what to do. Or you can avail yourself of the resources you need to figure out what to do with your affluence–so you can fulfill your values, needs, and interests as well as avoid losing your wealth.
Tip number one to all affluent Generation X women is to take charge of your wealth planning. Tip number two is to avoid the "Just sign here, honey!" syndrome, as described above when that special someone is given authority over your personal finances. Tip number three is to consider the benefits of finding a competent wealth advisor to help you achieve all that is important to you with respect to your money.
To help with tip number three, here are a couple of guidelines for selecting that all-important advisor:
Find an advisor who has attained the Certified Financial Planner™ credential. This professional is seasoned in the aspects that can help you maintain your financial well-being as well as achieve all that is important to you. You can search for professionals in your area through their website. When you visit the websites of the CFP® professionals you have identified, make sure they are comfortable working with your team of advisors, such as your CPA and attorney.
Then, during the initial consultation with the advisors under consideration, take note of whether they listen to you, educate you as the conversation unfolds, and have a long-term perspective focused on you. If all they want to discuss is their great investment products, watch out! Your long-term financial success is built upon what you need and what is important to you, not on a product.
Tip number four for wealthy Generation X women is to make a spending plan. Yes, even with the best advisor, if you are not quite sure where your money is going (your expenses), you may be in for unpleasant surprises down the road. Never assume you know; be precise about what comes in and goes out. I believe your sense of command over your personal finances will grow accordingly.
Tip number five is to "get started." No matter what your former experience is, muster your courage and begin taking charge of your personal finances now. Even baby steps right now will likely result in better than ever tomorrows. If you are not sure where to begin, I created a how-to guide, complete with exercises, to get you going on your journey: Balancing Act: Wealth Management Straight Talk for Women. All proceeds from the sale of this book benefit a scholarship fund at Temple University.
I predict a couple of phenomenal outcomes when affluent Generation X women choose to take charge of their money. The first is they will be better able to take care of themselves and their families no matter what curve balls life throws their way. The second is that women are charitably minded, more so than men, and often serve as a catalyst for social change, change that benefits not only their families but all of us.
So whether you earned your wealth, inherited it, or received it in a settlement award, I challenge you to take responsibility for your money. Learn what you need to know, make choices, and enjoy the experience of growing financial confidence that results.
Joslyn Ewart is the Founding Principal at Entrust Financial, a woman-founded, woman-owned independent wealth management firm with a strong commitment to partnering with clients to help them make good financial decisions in all aspects of their lives. She is the author of Balancing Act: Wealth Management Straight Talk for Women, filled with the stories of many women and how they address their financial needs.
Ellevate Network is a global women's network: the essential resource for professional women who create, inspire and lead. Together, we #InvestInWomen.
Related
Popular in the Community