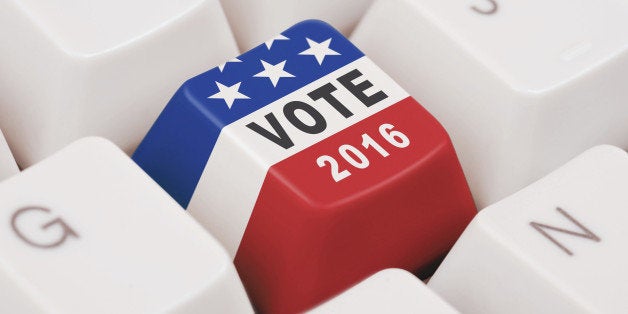 Eight candidates will take part in Tuesday night's Republican presidential debate airing on the Fox News Business channel. Here's what you'll want to look for as the primary season enters its final months before the first votes are cast in the Iowa caucuses.
1. The last stand of Jeb Bush
Jeb Bush is in trouble. He's burning through campaign cash, losing key endorsements to Marco Rubio and losing the debates to just about everyone. Bush is experiencing a campaign collapse which is eerily reminiscent of Scott Walker's political demise just a few months ago. If Bush fails to perform at this debate, it will likely spell death for his campaign.
There's only two more debates before the early voting states hold their contests and Bush just can't afford to wait until the next one. No particular block of the Republican electorate is passionate about his candidacy. If he doesn't change that, he's simply going to have to drop out.
Fellow Floridian Marco Rubio has presented himself as an attractive option for both voters and Republican insiders, leaving Bush in the dust. Should Bush fail to perform at this debate and drop out, it will almost certainly lead to the establishment's complete coalescence around the Florida Senator.
2. Can Rubio take control?
Don't let the Trump and Carson side-shows fool you, Senator Marco Rubio is in control of this primary season right now. He's performed well at every debate and begun to catch up to the more well-connected Jeb Bush in endorsements. With Scott Walker dropping out early and Jeb Bush on his last legs, Marco Rubio might just nab the Republican establishment's blessing heading into the invisible primaries last months.
It's almost always an establishment-backed candidate who takes the nomination in the end. Rubio would have an easy time dispatching the generally unelectable Donald Trump, Ben Carson and Ted Cruz trio who have consolidated the bulk of the Tea Party support this primary season. Also working in Rubio's favor is that one of those candidates might just be on the verge of collapse.

3. Can Ben Carson take the heat?
Dr. Ben Carson is in trouble. He continues to poll well amidst a mounting pile of media scrutiny over claims he's made about his past. Most notably, Politico ran a story suggesting that Carson misrepresented facts about his acceptance on scholarship to West Point as a young man. Despite his poll numbers, it's likely Carson will eventually have to face the reality of not being ready for prime-time. Numerous other comments by Carson have come under question and he's likely to be asked about them Tuesday night. Donald Trump appears to be on the verge of eviscerating Carson for possibly lying about his past.
4. Trump attacking Carson and Rubio
Donald Trump has done an incredible thing. He's maintained a lead in the Republican primary (albeit at times being tied with Carson) since his campaign announcement in June. He played a large role in the collapse of one time Iowa frontrunner Scott Walker's campaign. Lately, he's been attacking two new targets with his signature style of bullish criticism in Marco Rubio and Ben Carson.
Trump is right on the money with his focus on these two particular rivals. Carson bites heavily into Trump's base of Republican voters looking for an outsider candidate. Rubio by contrast, looks likely to fly the establishment flag in the Republican parties' battle to keep Trump from ruining their chances at winning back the White House.
With Rubio facing questions about his alleged miss-use of a Florida GOP credit card when he was a state legislator and Carson's recent media woes, Trump has pounced on the opportunity to attack the candidates whom he has correctly identified as his main competitors. Look Tuesday night for him to go after Carson and possibly Rubio to try and build his lead into something that will reap real votes in a few months.
5. How will the moderators conduct the debate?
The last GOP debate wasn't just a disaster for Jeb Bush. It was a bad night for the network which hosted the debate, CNBC. CNBC's moderators were criticized by GOP campaigns and RNC chairman Reince Priebus alike, the latter calling the event a "crap sandwich".
Specifically the candidates felt that the moderator's inquiries were a series of unfocused "gotcha" questions designed to catch candidates off guard, rather than allow them to articulate their vision for the country. Fox News Business will likely aim to make this debate more substantive, although the recent struggles of some candidates might tempt them to do otherwise.
Calling all HuffPost superfans!
Sign up for membership to become a founding member and help shape HuffPost's next chapter