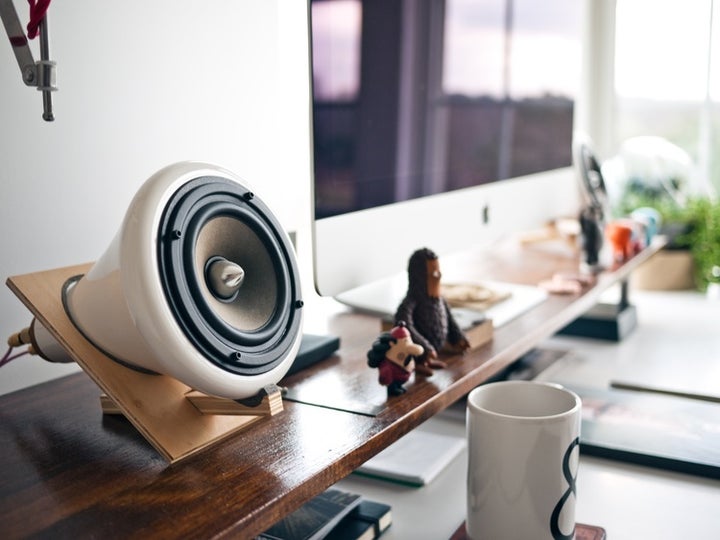 Listening to podcasts is one of the best ways to absorb information on the go. They're easy to listen to while you're working out, stuck in traffic or just want to relax.
We've compiled a list of the Top 5 Female Podcasts to help you become the most impactful and empowered human you can be. These podcasts are packed with great content and personality to help you become all you can be.
1. The Big Leap Show
The Big Leap Show is the perfect podcast for inspiration on making those big life changes that you've always wanted to make. Kathlyn Hart hosts a down to earth podcast that highlights inspirational women who have made the leap into pursuing their passions. Through her adventures in finding herself and traveling, Hart started this podcast with the goal of telling the inspirational stories of female entrepreneurs and women who have taken the Big Leap and started the business of their dreams. Hart's podcast is perfect for those looking for the inspiration to follow through with their big dreams.
2. She Did it Her Way
Best described as Female Entrepreneurship 101, She Did it Her Way is a female entrepreneur podcast that details how to raise your business and life to the best that it can be. In whimsical, laid-back episodes, Amanda outlines the ups and downs of being a female entrepreneur, interviewing top female entrepreneurs on how they ascended to the top, in their own way. One of the most alluring aspects of her podcasts are the frank conversations that she has with her interviewees about their lives and how they dealt with changing life plans and goals. She Did It Her Way was marked as one of the "12 best Podcasts for Entrepreneurs" by Forbes and was noted as one of the "Top 100 Best Websites for Entrepreneurs." Amanda hosts the HerWayChallenge.com, which is a 15 day jumpstart to each month, designed to help you accomplish one goal. She Did It Her Way is perfect for those who want to hear about the success of different business models and creative and successful ways of scaling your business.
3. Call Your Girlfriend
Call Your Girlfriend is the perfect podcasts for "long-distance besties everywhere," talking about the latest in politics and pop culture. Unapologetically feminist, hosts Aminatou Sow, Ann Friedman and Gina Delvac have cultivated the perfect podcast for women looking to stay informed about current events and culture. On alternating weeks, they have Phone-a-Friend episodes which feature interviews with their "besties." If their brilliant podcast wasn't enough, all three women are equally impressive business women. Sow is a digital strategist and one of Forbes' 30 Under 30 in tech. Friedman is a freelance journalist, New York magazine columnist and an "email newsletter mogul." Delvac is a talented radio and podcast producer. As it says on their website, these three women are "impressive individually, but unstoppable together," and we would have to agree with that.
4. Be Amplified: the Podcast
We obviously had to add our own podcast to the mix! Rated explicit for our candor and wit, Be Amplified: the Podcast encompasses everything that you need to gain for personal and professional motivation. We detail for you how to be the most badass person you can be, tackling topics like how to be a boss online, collaboration over competition, and personal balance and health. With visionary guests who have also cultivated their own amplified lives, we guarantee you will feel inspired and activated to live your best life after listening to our show!
5. Creative Living with Jamie
Creative Living with Jamie is a podcast that collects inspiration, strategies and stories for bringing creativity to your life. Innovative segments like Tea Time for Two spice up traditional interview podcasts, allowing you to feel like you are sitting with host Jamie Ridler and her guest, a "wisdom core member." Ridler tackles topics including how to combat lack of creativity, following your passion, and interviews about leading a creative life. Creative Living was named one of the top 25 business podcasts by entrepreneur.com. This podcast is perfect for female entrepreneurs and women who are looking to grow their blogs, online media presence and creative spirit.

These 5 podcasts will dramatically improve your life, given the wisdom and inspiration that you'll gain just from listening to one episode of each podcast. Whether you're looking for business help, personal motivation or just want something new to listen to, these 5 female podcasts are perfect for you!
Thanks to Ellie Donner-Klein for supporting the content development of this article.
Popular in the Community