Mom was right, again. People will let you down. But what happens when you're not the only one let down?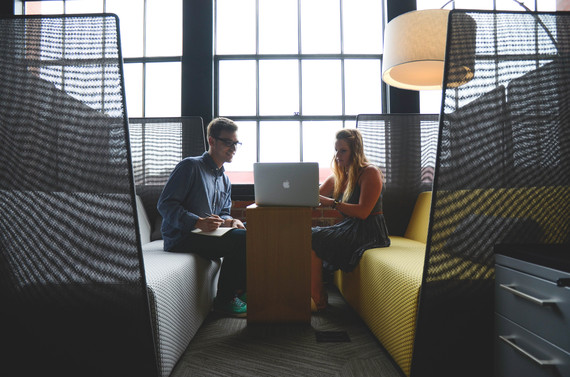 Back in November 2015, I recruited a CPA, a Facebook Marketing Expert and a Lawyer to join in on a group program I was assembling. Scheduled to go live in January 2016, I'd done my due diligence to let these experts know all the details about the group program including when they were scheduled to attend. Joyful consent was given by all parties and I thought we were golden! I'm sure you can guess how the experience unfolded... This was yet another lesson in entrepreneurship I had to learn the hard way.
So, here are my top four tips for safeguarding yourself in new entrepreneurial relationships!
1.) OFFER VALUE
Whether it's a hyperlink or a hundred dollar check, offer up something of value to them. Without a value add, what's in it for them? Publicity? Great, show them your reach and let them know how you plan to promote their name in conjunction with your program, event, etc. Offering value will also likely guarantee a response when reaching out via email or LinkedIN. We live in an age of self-focus. Play into what people are looking for by telling them they too will be getting something out of the deal!

2.) CONTRACT IT
Don't be stupid like I was the first time around - craft a legal contract. Not sure what to include in your contract? You're in luck because the ever lovely Genavieve Shingle Jaffe (who came to my rescue when my other lawyer bailed last minute!), has plenty of templates to help you!
3.) NO FRIENDS
It's simply a bad idea. The situation can get super awkward and without implementing step 2, it could leave you in a complete lurch! And now not only are you stuck between a rock and a hard place, but your friendship could be on the line. Stop and ask yourself, if risking your friendship is worth the value they'll add. There's most certainly someone out there who is equally as talented as your BFF. If you'd like, ask your friend who they would recommend and politely explain you'd never want business to interfere with your years of friendship.
4.) CHARACTER ASSESSMENT
If you're smart, you're reaching out in the following steps: Phone call first followed by a follow-up email. If one week has gone by, you'll reach out again with a polite reminder. Still no response? Move. On. Unless you're chasing down a major big fish, your efforts are most likely in vain. I'd reached out to a supposed Facebook Marketing Expert and it took her 3 weeks to respond to me, and when she did I was ecstatic! Until she stopped responding. And yet, I held out hope until a week before she was to speak with my Mastermind class. If I'd paid attention to the signs of her character, I would've seen that her practices were lazy in her approach and her pricing outlandish. Consider all aspects of a potential partner's business and life. Are they inline with your principles, standards or beliefs? If not, it's okay to seek partnerships elsewhere. Most likely, another partner will be a better fit for you and your brand!
So, next time you're about to collaborate with another small business owner, be sure to think twice and take time to carefully select the best partnership for you, your brand, and your clients!
Are you ready to take the step toward being a smart, savvy and profitable small business owner? Don't wait to start chasing that dream of yours - sign up to receive a FREE clarity call today!
REAL LIFE. REAL NEWS. REAL VOICES.
Help us tell more of the stories that matter from voices that too often remain unheard.