His name is Bryan Llenas and he's a rising star at Fox News.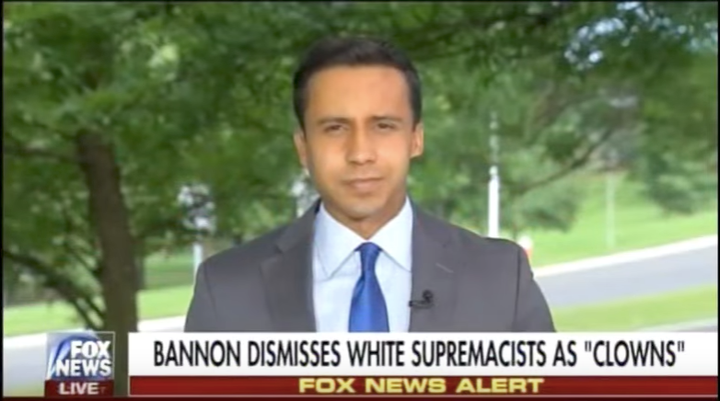 Today in the 9AM hour Eastern Time, I was sitting in the Fox News greenroom on Capitol Hill in Washington, D.C., when the news broke of Steve Bannon's explosive interview in The American Prospect. At the top of the hour Shannon Bream turned it over to Bryan Llenas who delivered the following report.
It was unanimous and bipartisan: the greenroom approved of Bryan's first White House coverage of the Donald Trump presidency.
With August now a dumpster fire of national political chaos, Bryan Llenas's coverage today gives me hope. Like White House correspondent Kristen Fisher, Bryan is a trusted, real news specialist. From Bryan you get the facts and just the facts presented clearly and carefully. Nothing fake has ever made it into any of Bryan's news filings during all of his years at Fox, where he's spent his entire career.
Since as far back as 2013, I've been following Bryan's career and blogging about it. In 2014, I wrote that, "Only time and experience stands between Bryan and his career's limitless future in broadcast journalism." At the time Bryan had already covered Team USA's run in World Cup Brazil and Pope Francis' election in Vatican City. His career had barely started and he was already thriving at the level of a veteran national television news reporter.
Since then Bryan's reel has included plenty of flawless coverage of candidate Trump and president-elect Trump from outside of Trump Tower in downtown Manhattan. Covering Donald Trump's actual presidency today from outside of the Bedminster, New Jersey place where the president golfs marks a big next step in Bryan's career.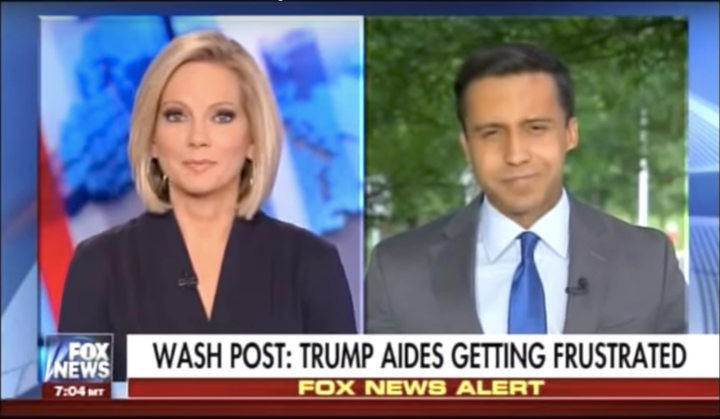 Trump is a story the whole world is watching. Fox News's confidence in Bryan, a top millennial correspondent, is spot on. Bryan Llenas is an unassailable fact-finder with the humility to remain thorough and all of the shoe-leather instincts that can't be taught...but that are the hallmark of every great television news reporter. Bryan can confirm and report news with the best of them as he proved again covering the White House.
Popular in the Community