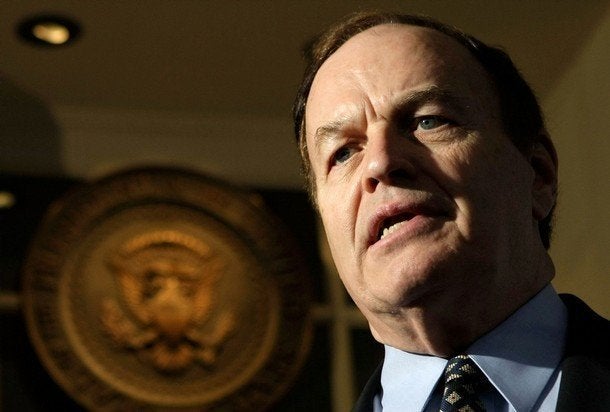 The top Republican on the Senate Banking Committee said Thursday that he doesn't expect Republicans on the panel to get much accomplished in shaping the financial reform bill that was unveiled on Monday. The real action, he said, will be on the Senate floor.
"Right now, there's maybe a majority view on the banking committee that, if we could work a substantive bipartisan bill, that we would do that," Sen. Richard Shelby, an Alabama Republican, told reporters at an American Bankers Association conference in Washington. "Our door is open, maybe not wide open, but it's open and we'll keep it open."
Senate Banking Committee Chairman Christopher Dodd (D-Conn.) has indicated he wants his bill to be passed soon. The Obama administration wants a law reining in Wall Street and reforming the nation's broken financial system by the November election.
But Republicans, as well as progressives and academics, have criticized Dodd's bill for a variety of reasons. So have Democrats in Congress.
If unable to get their changes into the bill -- chief among them dismantling the proposed consumer-focused agency -- Republicans are willing to wait out the clock.
"We don't know what will happen in committee yet, probably not a lot," Shelby said. "But once it hits the floor, I think we'll have more options," he said with a slight chuckle.
Yesterday, the ABA's top lobbyist, Ed Yingling, said that every week that passes gives the Republicans more leverage. The Republicans could gum up the bill once it hits the floor, delaying financial reform altogether.
"Another thing to understand is the clock is very important here," Yingling said. "It's March. The Congress probably has only 60 more days before they really get into the total election season -- 60 more work days."
"And from the Republicans' point of view, every week that passes is, say, Senator Shelby, more leverage. And a lot of what this is about is leverage to get your best deal.

"So it's in the interest of the Republicans to slow things down because that gives them more leverage to negotiate."
Shelby wowed the crowd of bankers assembled at the ABA summit, receiving several rounds of applause and a standing ovation at the conclusion of a speech in which he assailed Dodd's bill and re-asserted his belief that the banking sector's profitability is more important than consumer protection.
"Safety and soundness trumps everything," Shelby said to loud applause. "It trumps the consumer finance whatever."
Shelby's point was that if banks aren't profitable, then they won't be in a position to lend.
He then told the crowd that if they wanted to kill the proposed consumer agency, which would protect borrowers from predatory lenders, they should "elect more Republicans to the U.S. Senate."
Popular in the Community