After years of chatter, it appears that the much-anticipated sequel to "Top Gun" is edging closer to becoming a reality.
Producer Jerry Bruckheimer teased the film on Tuesday, when he tweeted a picture of himself with Tom Cruise captioned: "Just got back from a weekend in New Orleans to see my old friend @TomCruise and discuss a little Top Gun 2."
The famed producer appeared on HuffPost Live back in 2014 to discuss his book, "Jerry Bruckheimer: When Lightning Strikes, Four Decades of Filmmaking," when he revealed details about the progress and plot of "Top Gun 2."
"We've been trying to get that movie made for 30 years, and I think we're getting closer and closer," Bruckheimer said. "Don [Simpson] and I tried to develop something, we didn't succeed. [Tom] Cruise took over, and he tried to develop something, and he didn't succeed. Now we're back at it."
"The concept is, basically, are the pilots obsolete because of drones. Cruise is going to show them that they're not obsolete. They're here to stay," he continued. "It's just getting to the starting place. Fortunately for Tom, he's very busy, so you have to find a slot he can fit into and get a budget that Paramount feels they can make the picture."
Seems like it may actually hit theaters sometime this millennium.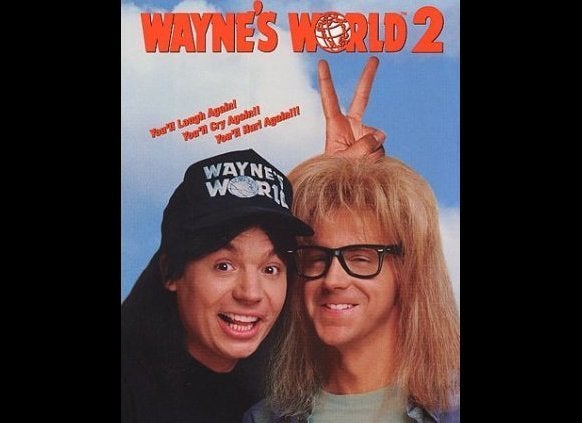 Best Comedy Sequels Of All Time
Popular in the Community