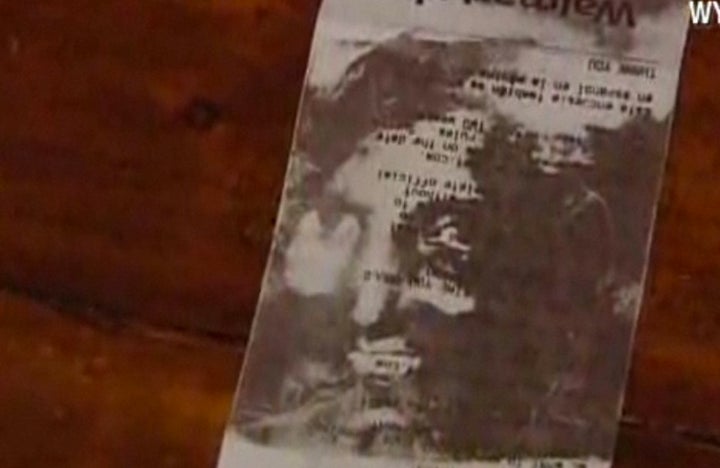 God definitely moved in strange and unusual ways this past year -- at least judging from when and where the Creator of the universe has been seen.
For instance, a couple in Anderson County, S.C., believe they saw the image of Jesus appear in their Walmart receipt, while a woman in Kansas has varicose veins that reportedly spell out the letters "G-O-D."
People also claimed they saw Christ in pizza, rocking chairs and on the side of an Irish cliff.
Of course, seeing a Christ-like image in odd places -- like a glob of melted wax -- could be a profound experience to some, and a mere coincidence or simple joke to others.
Nevertheless, there may be a scientific explanation for those who find significance in such sacred sightings.
Because our brains automatically identify similar objects and then organize them according to type, we can look at a baseball cap and a fedora and know right away that both are hats.
PHOTOS: SACRED SIGHTINGS (Story continues below)
PHOTO GALLERY
The Top 11 Sacred Sightings Of 2011
"I definitely felt a divine presence," Clifford told HuffPost Weird News. "To me, it was definitely a face, but I realize some people may interpret it differently."
Of course, other people don't leave sacred sightings to chance, like Brooklyn entrepreneur Rob Corso, who is marketing a panini maker called the Grilled Cheesus, which prints the image of Jesus onto sandwiches. It goes on the market in March, and he hopes to make a lot of (daily) bread from it.
Calling all HuffPost superfans!
Sign up for membership to become a founding member and help shape HuffPost's next chapter