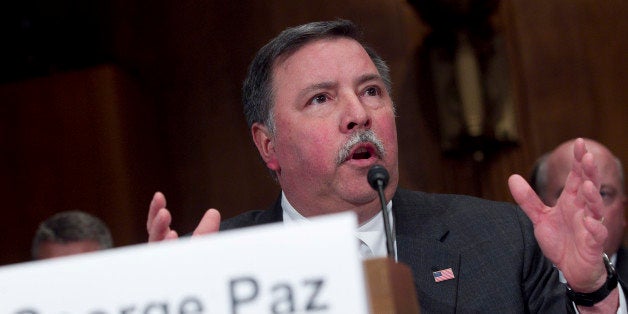 Hispanic Heritage Month is a yearly opportunity to evaluate the state of Hispanics affairs in business and economic power. Despite the slowly changing environment in participation and inclusion, only eight CEOs or 1.6 percent of Fortune 500 companies are Latinos, who continue to face a glass ceiling when it comes to seating at the C-suite.
Last year, five Latino CEOs made $5 million or more in compensation for their leadership at major Fortune 500 corporations. Here's a look at who they are and what they do:
Five important Latino CEOs
1. George Paz, Chairman, Chief Executive Officer and President, Express Scripts Holding Company
Compensation: $12,754,690 FY 2012
George Paz joined Express Scripts in 1998 as SVP and CFO, and became president in 2003. As a pharmacy benefits management corporation that handles prescription benefits for millions of Americans affiliated to private healthcare plans and government healthcare providers, Paz has led the company through three major mergers and has achieved earnings growth of 30 percent a year.
Born in St. Louis, Missouri, Paz holds a bachelor in business administration and accounting from University of Missouri. He is a member of the American Institute of Certified Public Accountants. He is known for his unpretentious, cordial and consensus-building management style. However, he is aggressive and relentless when it comes to making decisions and handling numbers effectively.
His grandfather came from Mexico and settled with his family in Collinsville, MO. Paz lives in Clayton, MO with his wife, Melissa, with whom he has three children and five grandchildren.
2. J. Paul Raines, Chief Executive Officer and Director, GameStop Corp.
Compensation: $11,437,194 FY 2012
J. Paul Raines has been the Chief Executive Officer of GameStop Corp. since June 2010, a company he joined in 2008 as Chief Operating Officer. GameStop Corp. is an American video game and entertainment software retailer with $9.5 billion in annual revenue and 17,000 employees worldwide. The company is headquartered in Grapevine, Texas.
Raines moves quickly in a fast-paced industry in which technology change is the name of the game. During his tenure, the company opened over 400 stores, and acquired Spawn Labs, a startup that develops game streaming technology and Kongregate, a social gaming destination and community site for gamers.
He graduated as a bachelor of science in industrial engineering from the Georgia Institute of Technology in 1985. Born in San Jose, Costa Rica, his father was an American U.S. Navy officer who met his mother in this Central American country. His wife is Claudia, who was born in Chile, and they have two children together.
3. Carlos A. Rodriguez, Chief Executive Officer, President and Director, Automatic Data Processing, Inc.

Compensation: $5,469,422 FY 2012
Carlos A. Rodriguez joined Automatic Data Processing, Inc. (ADP) in 1999 through the company's acquisition of Vincam, where Rodriguez shortly served as Chief Financial Officer before becoming President of ADP TotalSource.
ADP is one of the largest providers of business outsourcing and human capital management solutions. As President and Chief Operating Officer since 2011, Rodriguez took the company to $11 billion in revenues, serving 620,000 clients in more than 125 countries. Rodriguez chairs ADP's executive diversity council, a board that overseas and sets goals and metrics on human-capital results, and ties the compensation of senior leadership to diversity metrics.
Rodriguez, a Cuban born who came with his parents fleeing from the Castro regime, holds a bachelors and master's business administration degree from Harvard University.
4. Antonio M. Perez, President and Chief Executive Officer, Eastman Kodak Company

Compensation: $5.7 million FY 2010
The controversial President and CEO joined Eastman Kodak in April 2003. He was elected to the Company's Board in 2004 and elected Chief Executive Officer in May 2005. The same year in December, he became Chairman of the company's Board.
He has been widely criticized for failing to drive the imaging company's shift from film to digital, which ended in the more than a century old company pursuing Chapter 11 reorganizational bankruptcy in 2012. During these procedures, Kodak eliminated health care benefits for retirees and their surviving spouses.
However, the company sought permission from the bankruptcy court to pay about 300 executives and other employees $13.5 million in bonuses –including Perez, who apparently received $1.3 million. Perez is scheduled to leave the company at the end of 2013.
Perez, born in Vigo, Spain, is a naturalized American and a businessman who studied electronic engineering, marketing, and business in Spain and France, graduating from Universidad Politécnica de Madrid.
5. Joseph Mario Molina M.D., Chairman, Chief Executive Officer and President, Molina Healthcare, Inc.

Compensation: $4,951,315 FY 2012
Since becoming Molina Healthcare CEO after his father and company founder's death in 1996, Dr. Joseph Mario Molina has taken the company to a stellar performance. In 2005, he was named by Time magazine as one of the 25 most influential Hispanics in America. The company has also been deemed the largest Hispanic business in the U.S. in terms of revenue and growth.
Molina Healthcare serves over 1.8 million members in 10 states and is among the 1,000 largest U.S. corporations. The company started in 1980 as three primary care clinics in California. Although Dr. Molina is its CEO, other siblings also hold leadership positions including John C. Molina, CFO and Martha Molina Bernadett, executive vice president of research and development.
Dr. Molina earned a bachelor's degree in chemistry from California State University, Long Beach and a doctor of medicine degree at the University of Southern California.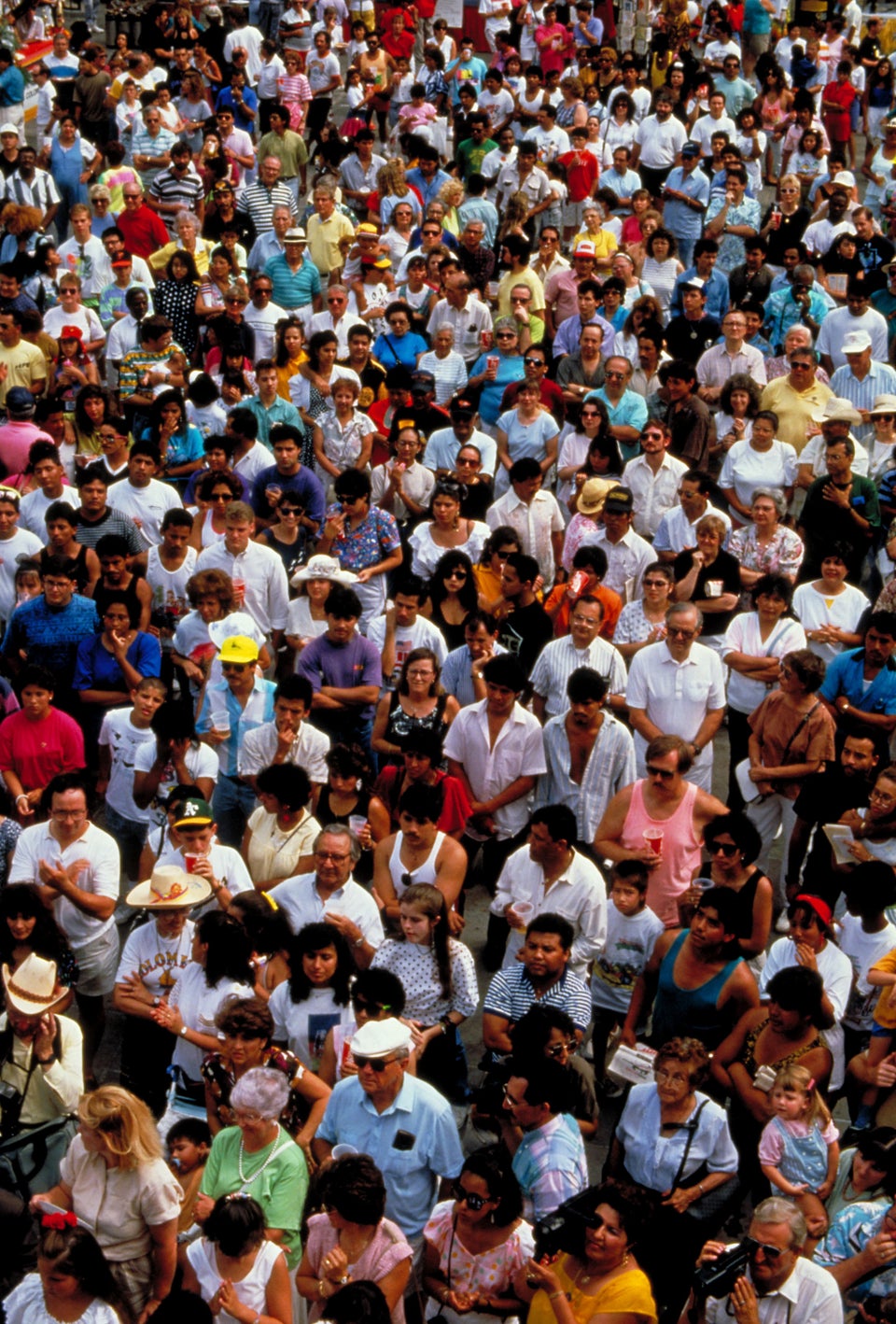 Census: Latinos By The Numbers