Like every nation, Haiti has limited resources. Prioritization is needed. Understanding the costs and benefits of different policies and proposals can help decision-makers to focus on the most effective investments.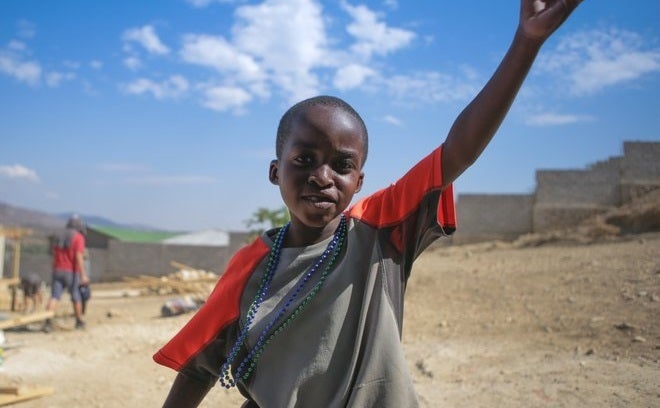 Over recent months, I have shared the research from Haïti Priorise on this blog. The research has been written by more than 50 economists from Haïti and abroad, who studied 85 concrete proposals that would improve the nation's wellbeing.
Recently, these researchers presented all of their findings to an Eminent Panel of distinguished economists in Port-au-Prince, comprising Ketleen Florestal (advisor to the Executive Directors of Haiti at the World Bank Group and the International Monetary Fund), Philome Joseph Raymond Magloire (former governor of the Central Bank), Kesner Pharel (renowned Haitian economist and economics commentator), and Vernon Smith (Nobel laureate economist).
The Eminent Panel interviewed the researchers and deliberated, before agreeing on a list of the most effective investments for Haïti. As Vernon Smith said, "Such knowledge is sorely needed for informed decisions to be made on any nation's future."
However, as Ketleen Florestal said, "The research and findings of Haiti Priorise make very useful reading not just for the government, but for donors and NGOs – and to anyone with an interest in this nation's future."
In that spirit, we are sharing the top priorities identified by Haiti Priorise.
It is important to note that the Eminent Panel studied and prioritized specific proposals, and not challenges, while noting that resolving challenges including reducing domestic violence and raising wages (especially for women) is important for Haiti.
Last week on this blog, I have described six of the Panel's top-ten initiatives which would all make a huge difference early in a child's life: adding micronutrients to a staple food item like wheat flour, improving access to early childhood education, amplifying immunization efforts for children aged under one, improving maternal and newborn healthcare, providing more family planning services, and improving access to skilled birthing professionals.
It remains, then, for us to describe the final three of the top-ten interventions identified by the Eminent Panel.
Two have already been described on this blog. Training volunteers across Haiti to act as paramedics and first responders would have an annual cost of just 80 million gourdes, but would save around 700 lives every year. Each gourde would produce 16 gourdes of social good, according to Applied Economist at the Ministry of Public Health and Population R. Christina Daurisca. As Raymond Magloire concluded, "The low cost of training first responders makes it a highly attractive health investment. In the absence of a Haitian ambulance network, it is eminently sensible to consider what we can achieve with trained volunteers."
And streamlining imports with an electronic port custom system was analysed for the Cap-Haitien Port; here it would reduce bureaucratic delays, strengthen border security, and reduce port costs, creating benefits worth 5.24 billion gourdes, according to research by Yvrose Guerrier, department head at the Ministry of Planning and External Cooperation. Every gourde spent would create 7 gourdes of benefits.
Creating the conditions for an autonomous, accountable and efficient electric utility was the panel's top recommendation. (Ketleen Florestal recused herself from the ranking of proposals relating to the energy sector in order to avoid potential conflicts of interest.)
The proposal, studied by Juan Belt, Bahman Kashi, and Jay Mackinnon of Limestone Analytics, would cost 2.25 billion gourdes. Drawing lessons from reforms carried out in the Kabul Electricity Service Improvement Program and the authors' experience in working with the electricity sector in Haiti, they suggest a two-phase approach for the reform of the public utility, Electricité d'Haïti (EDH).
This would first see changes in the institutional and regulatory framework of the power sector, corporatizing and reforming of the governance structures of the 10 units of EDH, and establishing cost-reflective tariffs. The second phase, conditional on the success of the first phase, would include providing technical advisory and limited investment funds for continued improvement in service delivery and financial efficiency. This would reduce the EDH's current significant losses.
Belt and colleagues point out that even if one only looks at a reduction in the technical losses, the project will still pay off handsomely. They note that "even then, the project can easily recover its costs in multiples. The project can eliminate the need for $200 million in annual subsidies, which will unlock the potential for an array of investments in additional generation, distribution, and transmission capacity."
Kesner Pharel goes even further, noting that, "freeing up $200 million dollars per year means this money could be better spent on areas like health and education, to achieve a lot more for Haiti." He finds that "there are many infrastructure needs, but among them electricity reform is indispensible. Reform will be challenging, but it is vital."
But there is also lots of theft of electricity – typically by corrupt middle-men. Reducing this theft and bringing better electricity to everyone in Haiti through reform of EDH will generate benefits to Haiti worth US$723 million (49 billion gourdes). Each gourde or dollar spent on this proposal would generate benefits worth 22 gourdes. Crucially, reforming EDH would remove one of the nation's most significant barriers to economic development.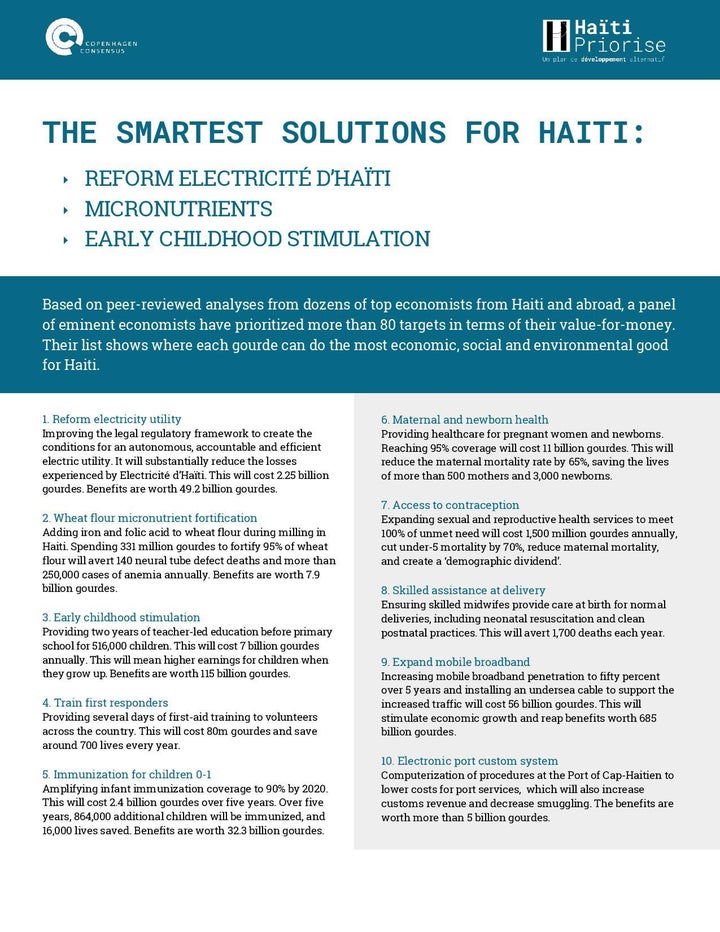 Support HuffPost
The Stakes Have Never Been Higher
Related
Popular in the Community